Pool edges in travertine or stone
Every pool is an extraordinary focal point that complements, not competes with, the surrounding landscape and architecture. The edge of the pool in particular is the element that marks the passage between the interior and the exterior of the pool: it is a dock for those in the water and the ideal "trampoline" for those who are outside.
It offers two completely different points of view: it is the margin between two elements and two colors delimiting two environments.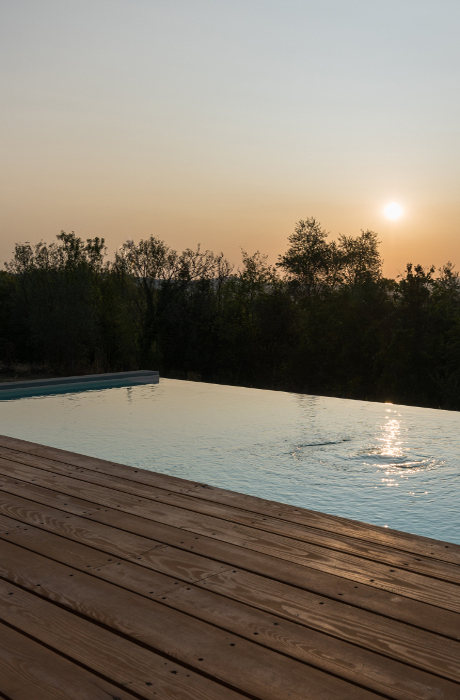 Catalogue
Discover all of our floors and coverings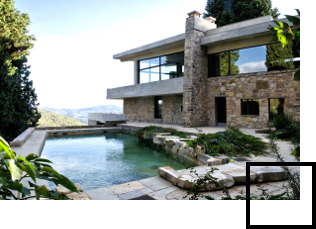 The edge must be "soft" to the touch, beautiful to behold, and functional to the various water purification and circulation systems; it must therefore be studied, cared for and valued.
Travertine, a material formed in water, is absolutely perfect for pool borders. Its technical characteristics of being anti-freeze, and non-slipping even when wet, as well as resistant to chemical agents in a pool, make it particularly suitable for this use.
The edge can be the same color as the flooring within the pool, or in color contrast with it, according to the numerous color selections in our catalog.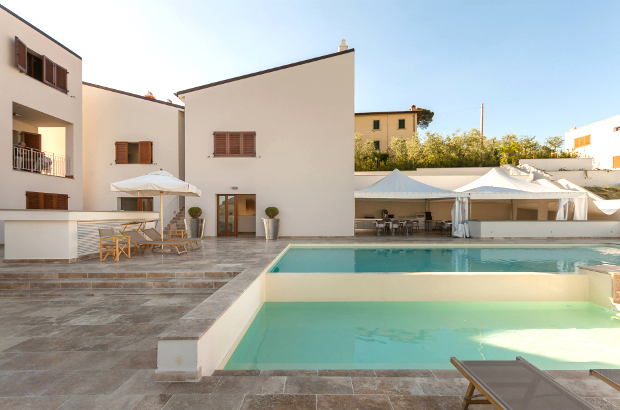 Swimming pool edging stone: ask Pietre di Rapolano
Our technicians, in collaboration with you or your trusted architect, will suggest the thicknesses, the measurements, the dimensions of the pieces, and the corner details, from which to choose.
Infinity pools, perforated grids for water collection, stairs, fountains and water jets can all be made from travertine: let us fascinate you with our endless proposals.
Need further information? Contact us
travertine pool edges ideas
DISCOVER OUR PRODUCTS
Contact us for information
or to request a custom estimate