BORN IN THE WATER
A meticulous and substantial project
We intervened on a luxury complex project in Lombardy, consisting of three villas with a large outdoor common area. The exterior includes a swimming pool, some loggias, a shower and relaxation area and a wellness area.
Pietre di Rapolano supplied the travertine used for the floors adjacent to the pool and for the construction of the edges of the pool itself.
In detail, a Becagli Chiaro travertine (Pdr code 006) was used, alternating with Becagli Scuro travertine strips (code Pdr011): the finish of the material is brushed not masked (Duomo).
The floor was made in 30 cm strips for variable piece lengths (running).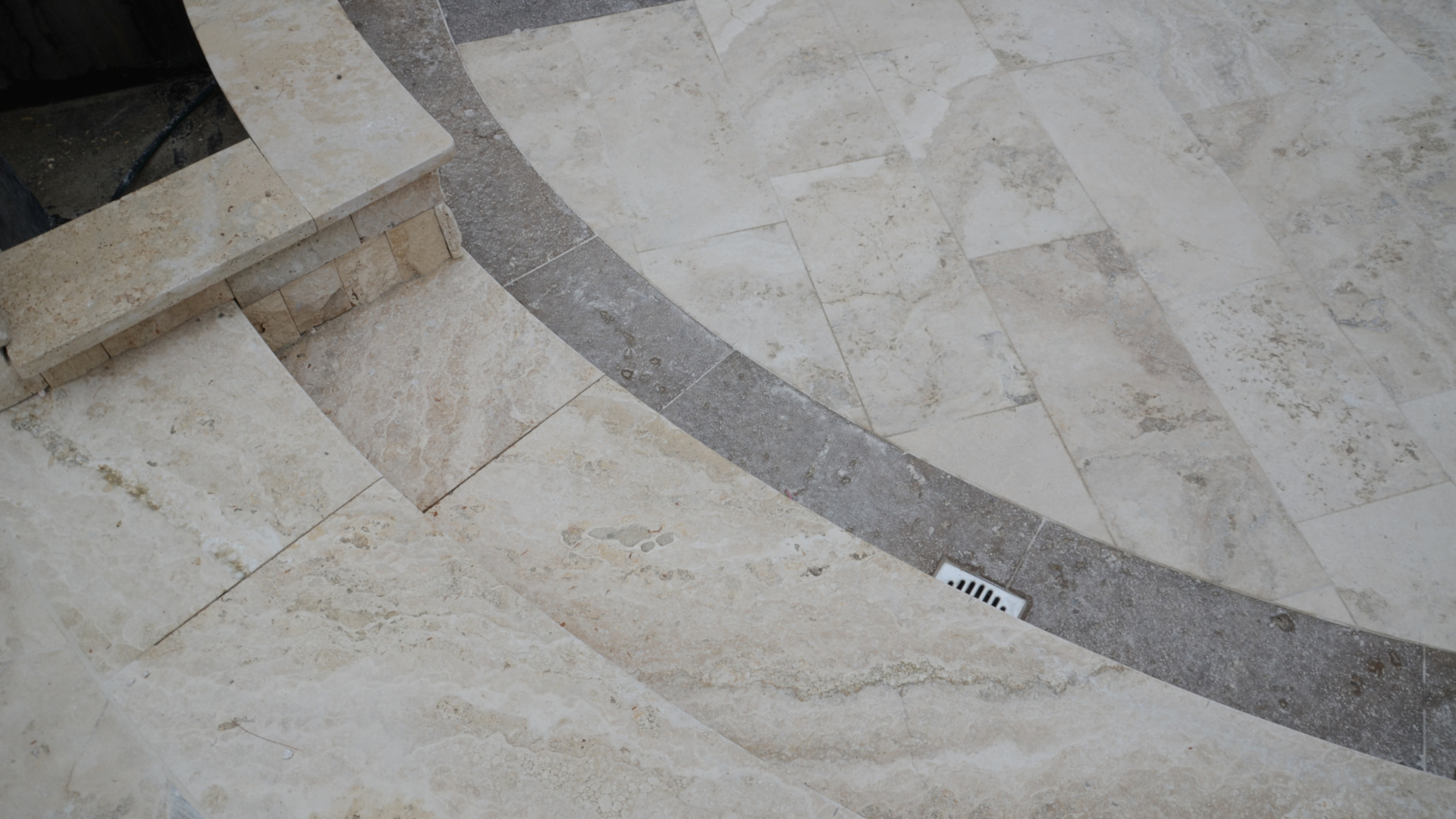 The choice of travertine
We particularly encourage the choice of travertine for the definition of swimming pools. This material is, in fact, born in water; it resists very well to external use (even in cold contexts, where the temperatures can go below zero) thanks to travertine's non-freezing quality, and guarantees an adequate non-slip surface, due to the material's intrinsic characteristics.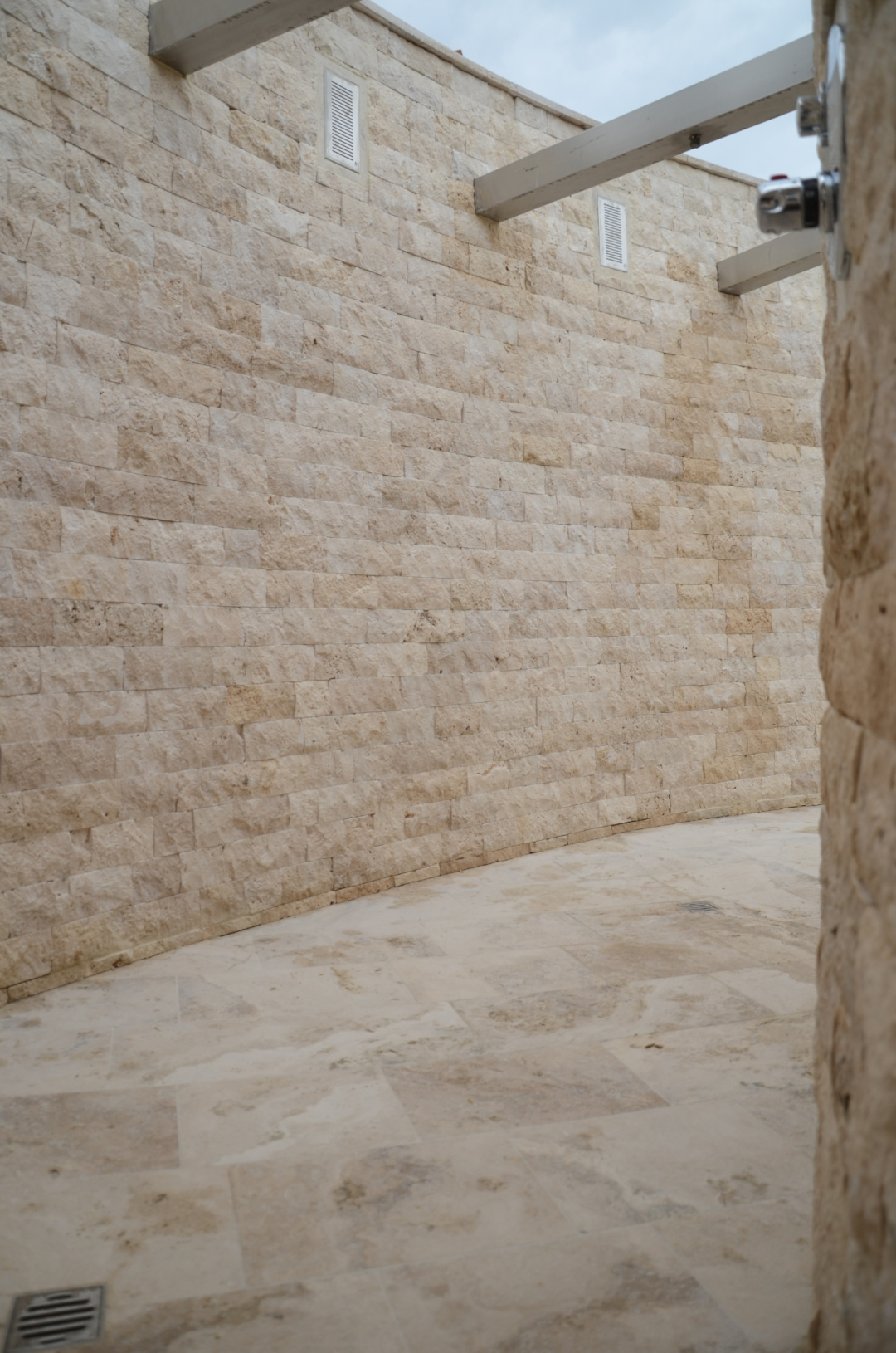 The luxury complex project also required furnishing all of the walls delimiting the spaces with quarried slit travertine.
The environments of the outdoor showers, the seats, the staircases of various heights, were also all made of travertine Becagli Chiaro (code Pdr006).
The various pieces in the curves of the stairs, of the walls, of the pool edges, were custom made, after a careful survey carried out on site, in order to create a perfect harmony between these and the other main areas of the location.
The executive drawings and surveys were performed by our technicians.
Even the fine-tuning of the pool edge was born from a careful study between the property and the specialists of Pietre di Rapolano: the request was a circulation of water under the edge suitable for the pool's purification, which was created by setting plastic (teflon) spacers able to guarantee what was required.
A water collection channel reachable from a gap between the floor and the edge, prevented rainwater from flowing into the pool, keeping it clean and dirt-free.
other photos of the project
products used in this project
Contact us for information
or to request a custom estimate