How do I design my bath?
Thanks to its many colour variations, marble, the sculpture material par excellence, has been able to give voice to art over the centuries and today, using modern technology that makes different types of processing possible, it can become the mainstay in the bathroom. It is a timeless material that adds value to your home and is truly a first class choice.
Marble can be cut into sheets, for use on floors and walls.
It can be carved out, turned, and sculpted into washbasins
It can be used to create small tiles for single colour or multicolour mosaics.
Any other element and bath complement can be created using marble, in any shape and colour that the imagination and processing techniques allow.
Various sized blocks can be used to make bathtubs and also shower bases.
Working slabs according to the provided measurements, it is possible to create marble bathroom countertops, tops to cover bathtubs, shelves, and any other necessary element.
Pietre di Rapolano will help you with the choice of materials, surveys, preparation of the working drawings, support for those installing the chosen materials, and will collaborate with your architects who will set the creative choices for the project or interpreting your desires so you can obtain the bath of your dreams.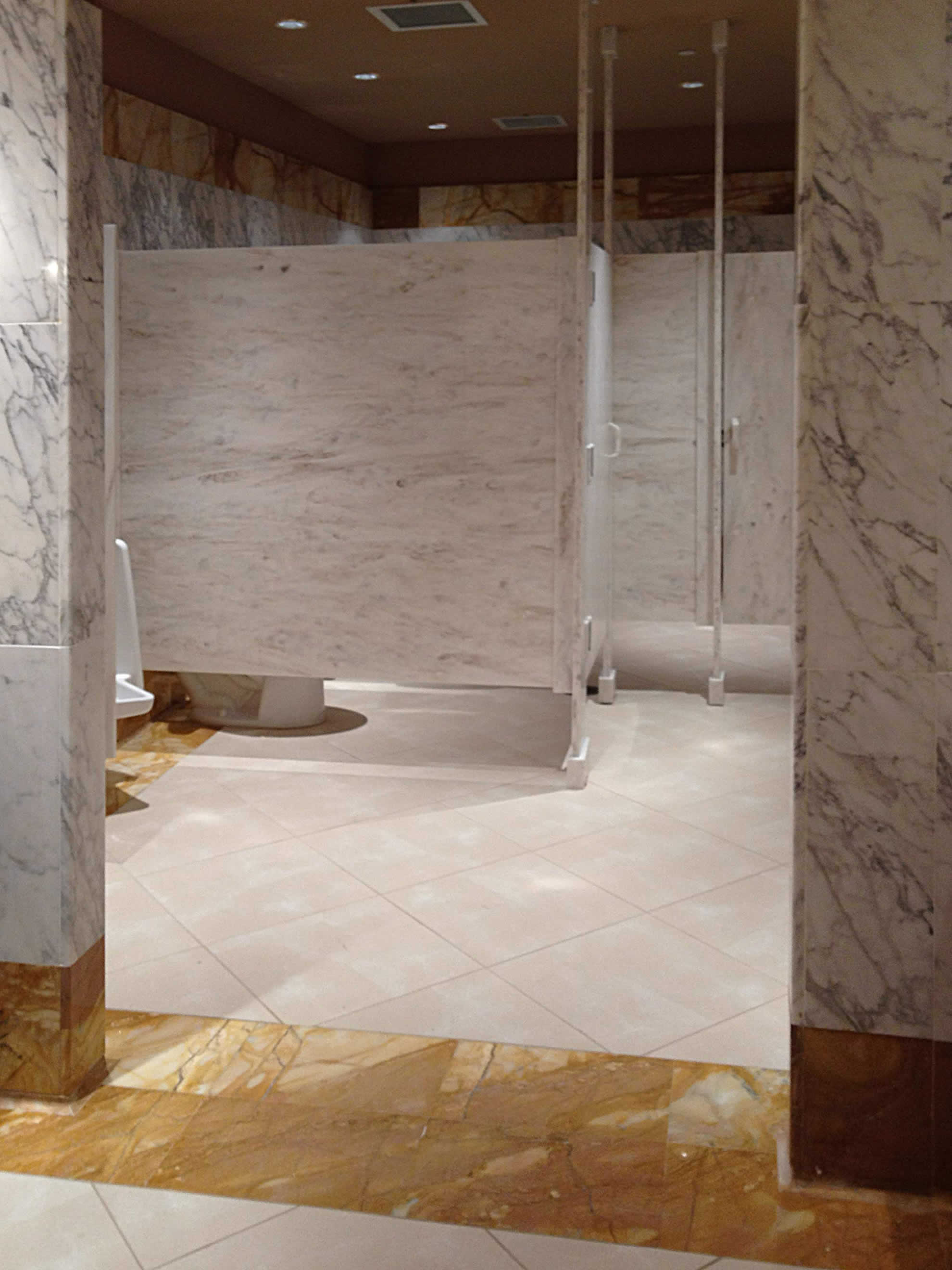 Catalogue
Consult our catalogue and discover all of our products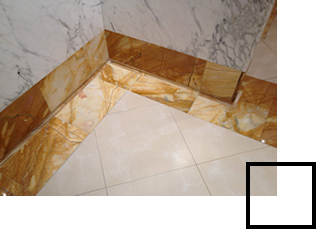 Marble bathroom floor
If you are looking for a classic material for your bathroom floor, one that will never go out of style and can give a sense of timeless grace and luxury, there is no better choice than marble. Marble is an ideal material for bathroom floors with its veining and colour contrasts that make each piece unique.
With a marble floor, the final look of your bathroom will be both classic and contemporary at the same time. A marble floor completes any style it is part of. This versatility is the reason why the neutral colour palette of marble is considered so attractive by all insiders and others.
Due to its technical and colour characteristics, marble is suitable for use in the bath. Wear and time only increase its value and charm, unlike any other artificial material that gets older and unattractive over time.
Another very important choice to make, obviously in addition to the type of marble, which will determine the colour and image of the finished bathroom, is the format of the slabs to be cut out for the floor and wall coverings. The larger the slabs and the more cut to fit the space, the more prestigious the final effect.
But all types of marble are also available in standard format slabs, to be cut on-site to the size of the bathroom. This choice will make it possible to obtain a bath with marble floor and walls at a much lower price, with absolutely no lessening of the final effect.
Using solid wood complements creates a very prestigious effect.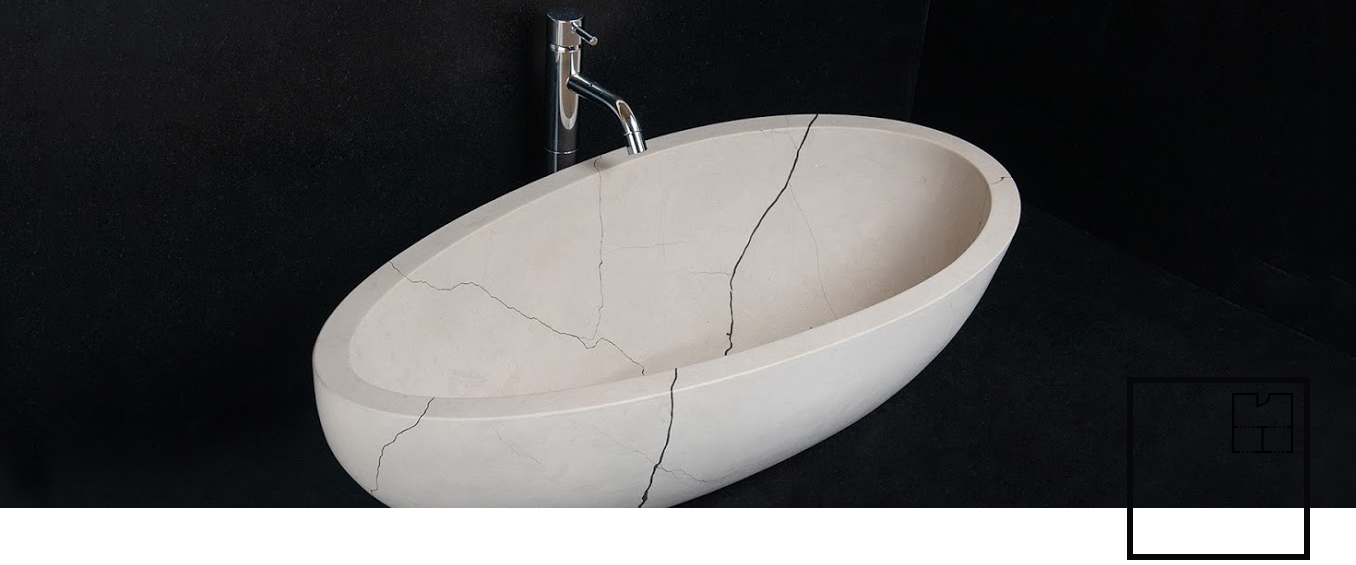 Catalogue
Consult our catalogue and discover all of our products  
COUNTERTOP, BUILT-IN, OR FREESTANDING MARBLE WASHBASINS
We offer a wide range of marble washbasins, whether countertop, built-in, or freestanding. We make them in various shapes (square, round, or irregular). A marble washbasin becomes the spokesperson for the entire environment, highlighting all of its potential.
There are many shapes available in the catalogue, and it is also absolutely possible to have unique shapes and sizes created.
Pairing a solid marble washbasin with marble floors and walls (even standard format tiles) creates a very prestigious final effect.
Many projects, ranging from small to large, were created and will be used as an example during meetings to select the marble to be used, in order to understand the potential of a bath created using natural materials.
Rich, refined, and truly luxurious. A marble washbasin made by Pietre di Rapolano is a sculptural object that adds an important dose of glamour to the bath environment.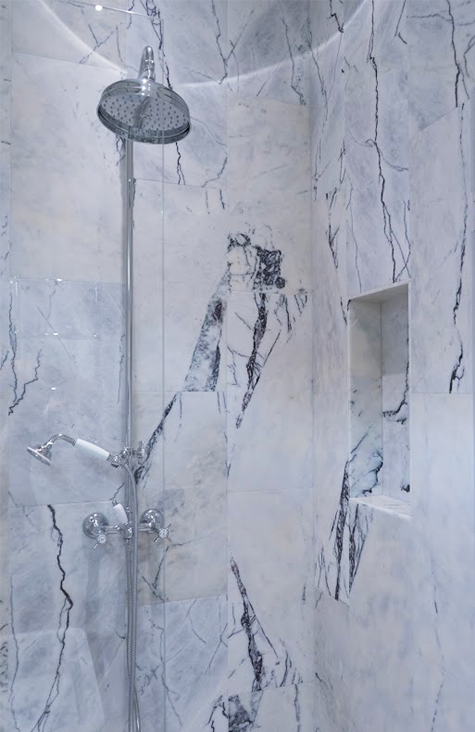 Catalogue
Consult our catalogue and discover all of our products  
TILING FOR MARBLE BATHS
Humans have been using marble since ancient times – and for excellent reasons. Its colours and resistance, plus the fact that each piece is unique, have always made it perfect for tiling baths.
Most people think marble comes in tones of grey, but Pietre di Rapolano offers this timeless tone in a wide palette of colours including rose, green and black, as well as many other colours that are available in nature.
Marble is perfect for tiling baths and is able to add that final touch of perfection to this intimate environment.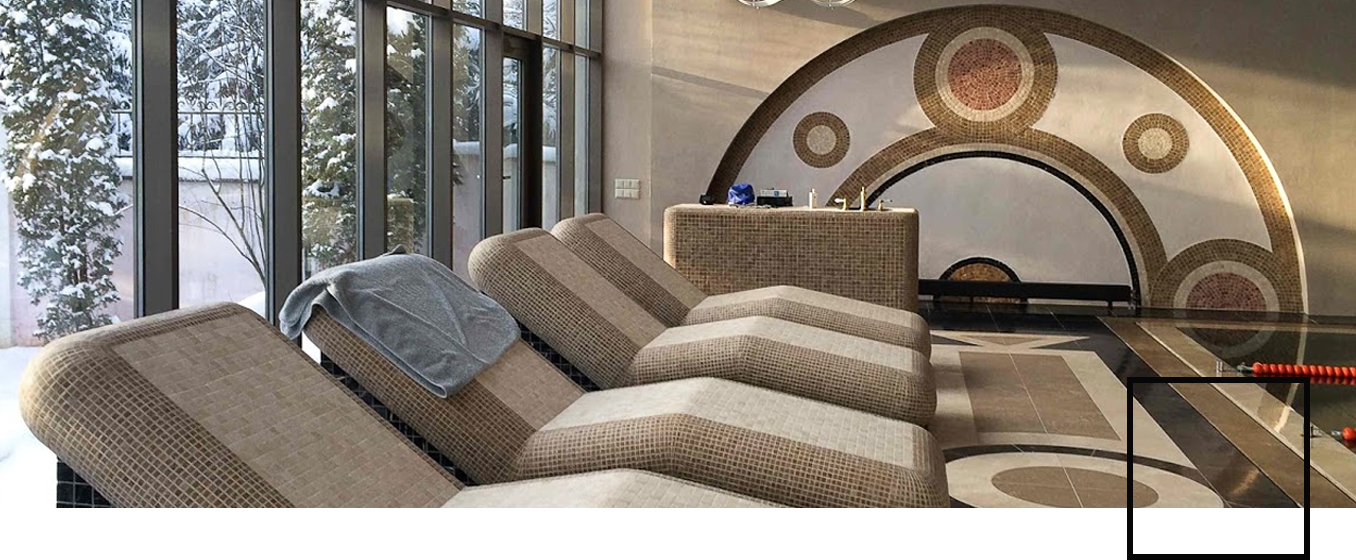 Catalogue
Consult our catalogue and discover all of our products  
MARBLE MOSAICS
Your love for marble decoration does not have to be limited to the bathroom washbasin. You can continue with this fabulous natural stone, using it for marble mosaics, and transforming your bath into an elegant and regenerating environment using this high quality material.
Ancient mosaic tradition provides numerous examples of modern mosaics. Now, with modern technology, there are many types of mosaics available, in many colours, tile shapes, and colour pairings.
Mosaics can be used as a finishing element for details in the bath, or as entire walls.
Modern mosaics have a mesh backing to make them easy to install and can be made in geometric or artistic shapes that can be used to reproduce very complex designs or from photos provided by the customer.
A floor designed with mosaic marble tiles is intended to be the most ornamental element in the entire room. The tile "carpet" will establish the overall palate.
The designs of the mosaic tiles can be repeated on walls and panels throughout the bath. If you like, Pietre di Rapolano can take care of the entire project.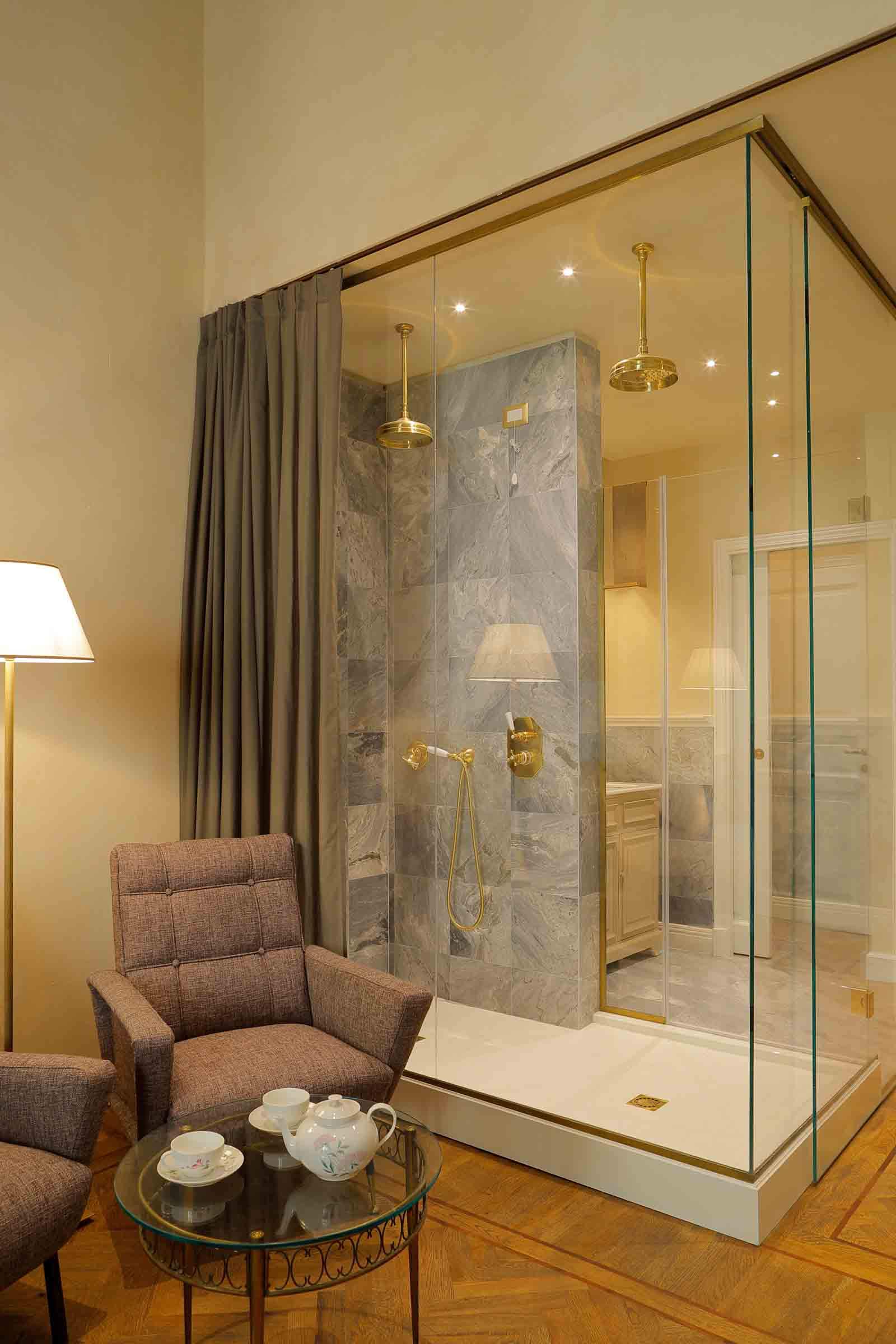 Catalogue
Consult our catalogue and discover all of our products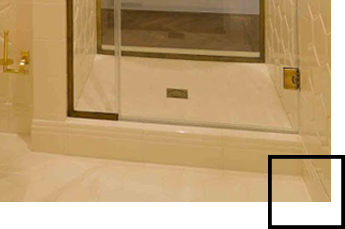 MARBLE SHOWER BASES
Pietre di Rapolano offers a variety of marble shower bases with many colour hues and exclusive designs. They can all be created according to custom sizes in response to various space requirements.
You always have custom solutions with us. Depending upon your budget, we use single or cut slabs as well as tiles or mosaics, and there is always the possibility to create solid marble shower bases.
Obviously, we will take care of any surveys in the construction site and the preparation of the working drawings needed to obtain the perfect shower base.
We will show you why people often equate luxury with marble, and we will also bring more warmth to your bathroom environment.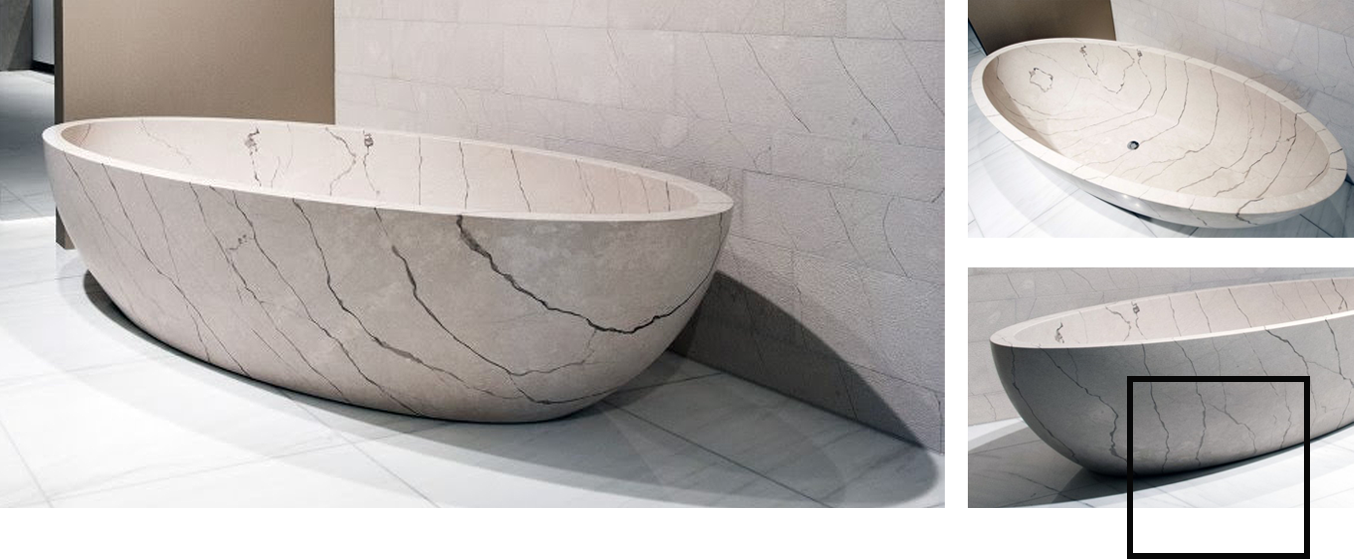 Catalogue
Consult our catalogue and discover all of our products  
MARBLE BATHTUBS
Marble is naturally resistant to water and adds a luxurious and elegant touch to any area. It is a very appropriate choice for many furnishing styles: contemporary, traditional, modern, classical, and many more.
Modern excavating and processing technologies allow the creation of marble bathtubs carved from a single solid piece, shaped by imagination, creativity, and human technique, until you get a unique piece in size, shape, and colour, perfect for your bathroom.
Solid marble tubs are the queen of the bath.
They are obviously highly luxurious pieces, but thanks to today's processing technology, they are available at a price that was unimaginable just a few years ago. Obviously, a solid marble bath is not for everyone, but it is definitely affordable for many people.
Choosing a marble bathtub is a very strong declaration of intent. The entire bath must allow it to be the undisputed star of the environment.
With rounded edges, our bathtubs have high aesthetic value and "soften" the angles of the bathroom in which they are located. You can choose the shape and size based on your needs. We also create unique pieces from exclusive designs.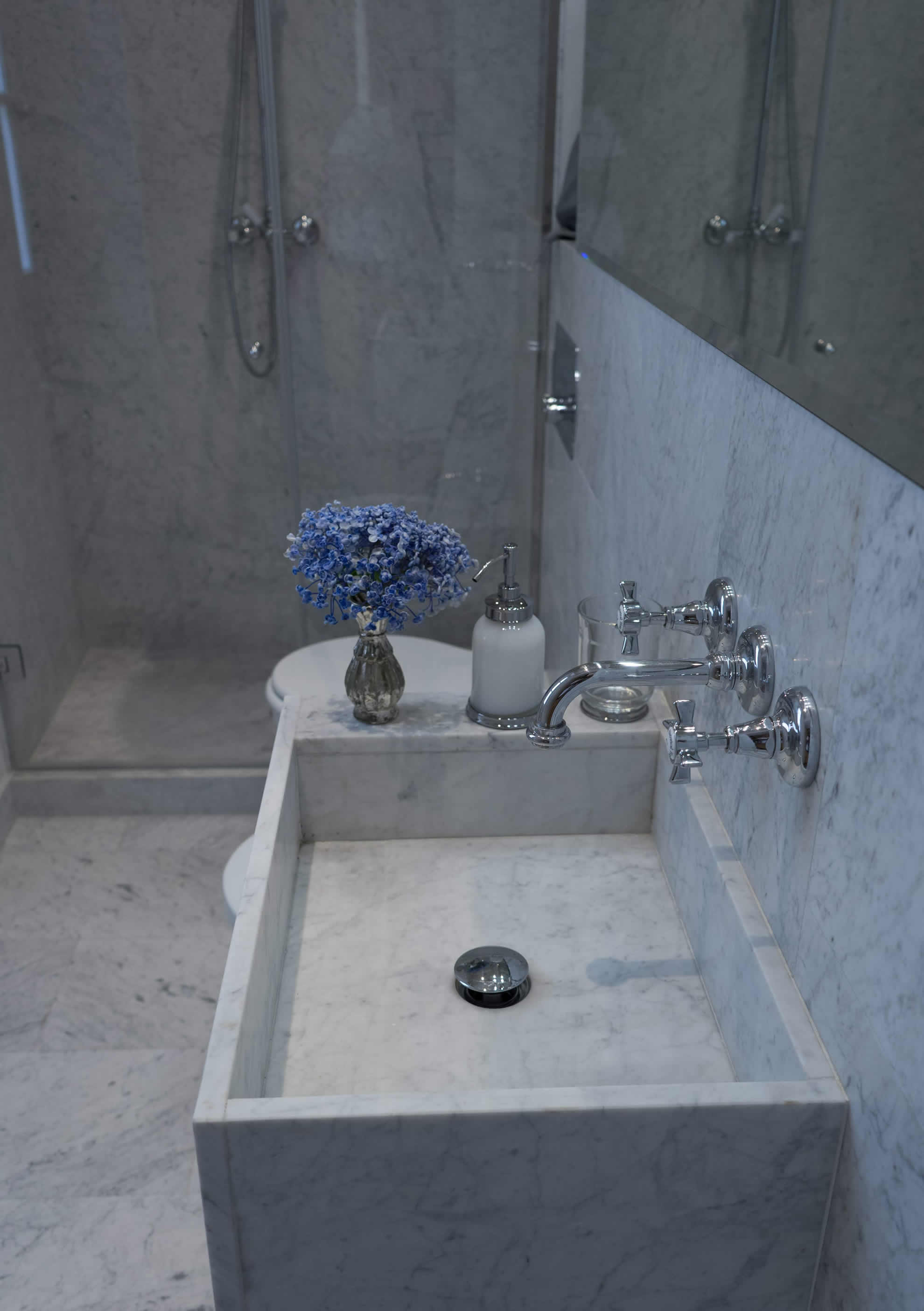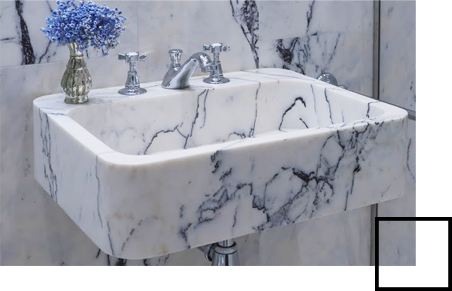 Catalogue
Consult our catalogue and discover all of our products  
MARBLE WASHBASIN TOPS
The most used accessory, almost always necessary in a marble bath, is the marble top (or washbasin top) that defines the environment.
It can be a simple top resting on a piece of furniture of the same material used in the rest of the bath or it can be made by assembling slabs to create a true marble piece of furniture.
It can then accommodate a washbasin or "countertop" resting on it, or a "shelf" attached under it. In both cases, the washbasin can be either in marble or ceramic.
Ideas for your marble bathroom