Bathroom travertine mosaic tiles
Covering the travertine mosaic bathroom is an ancient and fascinating practice. Since the classical
age, in fact, the mosaic was considered a refined decorative element destined to projects of value and relevance, an expression of a wonderful artistic and handicraft culture. There are many masterpieces of mosaic art, from simple geometric patterns to real figurations made with marble inlays created with this age-old technique.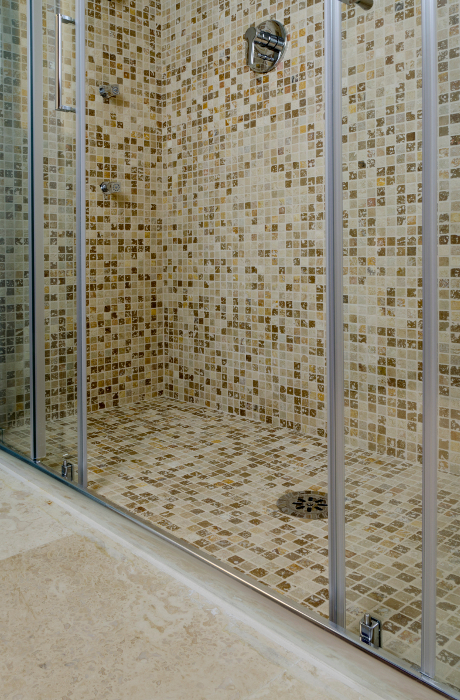 Catalogue
Discover all of our natural stone mosaic products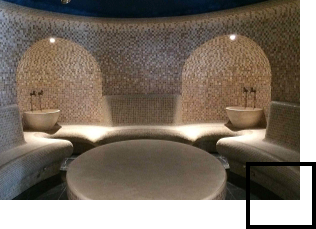 Today, new technologies make its production and installation simpler: the cards are in fact assembled on standard sized sheets that are fast and easy to lay.
One of our mottos is: make your bathroom wonderful, one mosaic at a time.
The patterns we propose are the most diverse, from square or rectangular format tesserae to more complex geometric designs.
These motifs can decorate details of your bathroom, like the shower box, or match the wall coverings, like a modern Greek; even the seats and shower trays can be easily covered.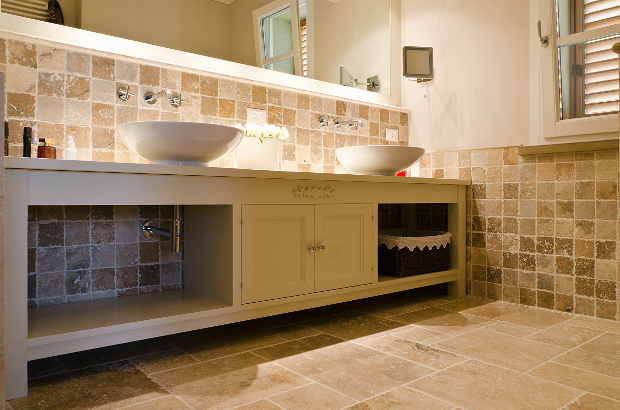 Natural stone mosaic tiles
If you prefer a more complete and uncompromising effect, you can cover entire walls: the mosaic tiles offer an elegant and contemporary approach to the covering of a wall or a floor.
Besides the standard ones, always available in our warehouse, upon request, artistic mosaics representing figures and even complex images, can be made; in their many shades of color and because of the different cuts they can adopt, they give an ornamental touch evoking the highest traditional artistic use of stone in architecture.
Need further information? Contact us
Natural stone mosaic tiles for your bathroom: ideas
DISCOVER OUR PRODUCTS
Contact us for information
or to request a custom estimate