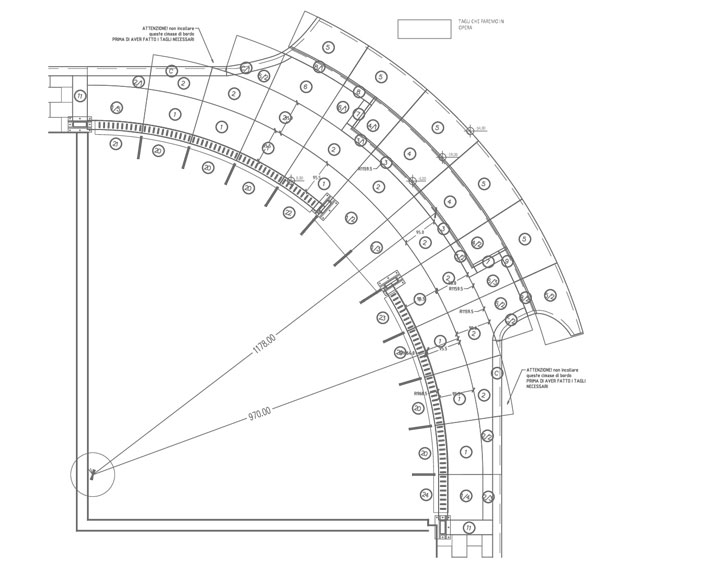 Natural stone suppliers
Pietre di Rapolano specializes in the supply of natural stone, travertine and marble. This distinction enables us to fully supply materials and a complete service to your project or your worksite.
We love geometric patterns and architectural details, the precision and cleanliness of symmetry, the visually surprising and bold characteristics of design: hence, at your disposal we offer a Technical Office dedicated to designing and consulting in every phase of the project, able to advise and offer solutions, both during the design phase and during construction and renovation.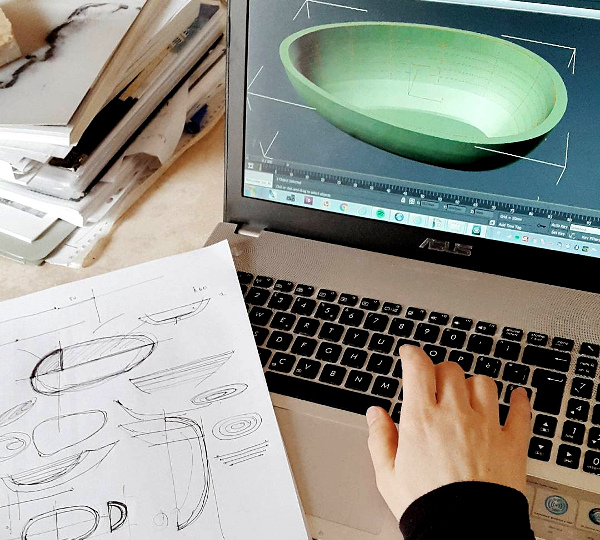 Even decorators, designers, architecture firms and companies choose Pietre di Rapolano, because of their competence and support during each phase of the project: from advice on stone choosing to free estimates, from surveys on construction sites to final project realization.
We like to incorporate "natural" materials in all the spaces of the house because they are luxurious in themselves. For each project we can offer you the following services:
research of materials
reliefs
technical drawings
support and assistance
transport organization
final assistance on the installation
Moreover, given the particular nature of the marbles and travertines, in addition to photographs and product sheets, we provide free samples. We research every type of travertine, marble and stone, and thus, we support you in this choice while always respecting the selected material's needs and characteristics.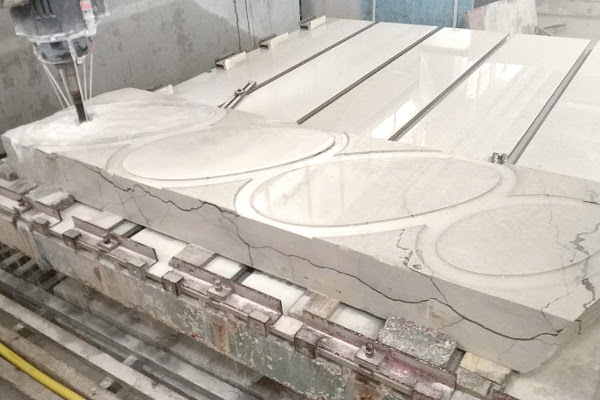 For us, designing is like infinitely falling in love; this is why every project is carefully followed, whether it is the supply of products and materials in the catalog, or they are unique made to measure pieces: we are always available to provide free estimates, and to evaluate alternatives and different solutions for each budget.
We directly provide laying patterns, and organize the transport of stone materials, in order to facilitate the building site's work; during installation we remain available to clarify the assembly details or fix any problems, should they arise.
Our mission is to make your experience exciting and unforgettable, transforming ideas into environments to be enjoyed every day.
Contact us for information
or to request a custom estimate