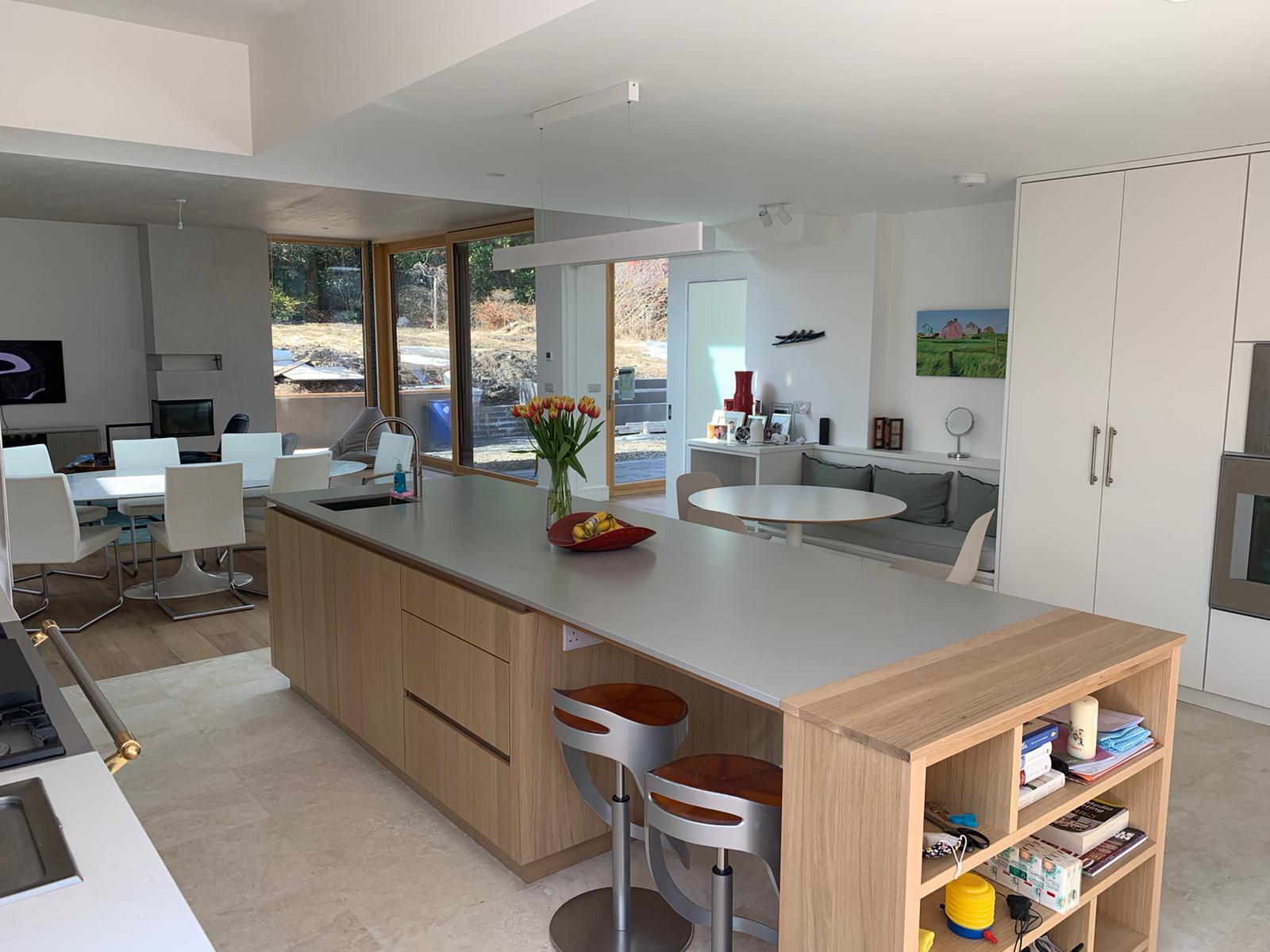 THE BEAUTY OF TRAVERTINE
A residence with natural tones
Customers in Dublin found our products by simply searching the internet and immediately fell in love with the many travertine selections we offer.
The clients were building their new home and were looking for light-colored materials that could enhance the rooms of their home: especially for the kitchen and bathroom.
After talking by phone, we sent several photographs of the material ready for delivery in order to show the natural variations of some selections.
The choice was to use two selections of different tones for the bathroom and the kitchen:
Kitchen: PDR030 Milk Shake in the Modern Finish (Stuccoed and Polished)
Bathroom: PDR067 Light Blend, always in the modern finish.
Damien and Eugene, to further differentiate the environments, opted to also use two different formats:
For the kitchen, a 45.7×45.7 square format with a reduced thickness of 1.2cm (calibrated)
While for the bathroom a rectangular format of 61×30.5cm always 1.2cm thick.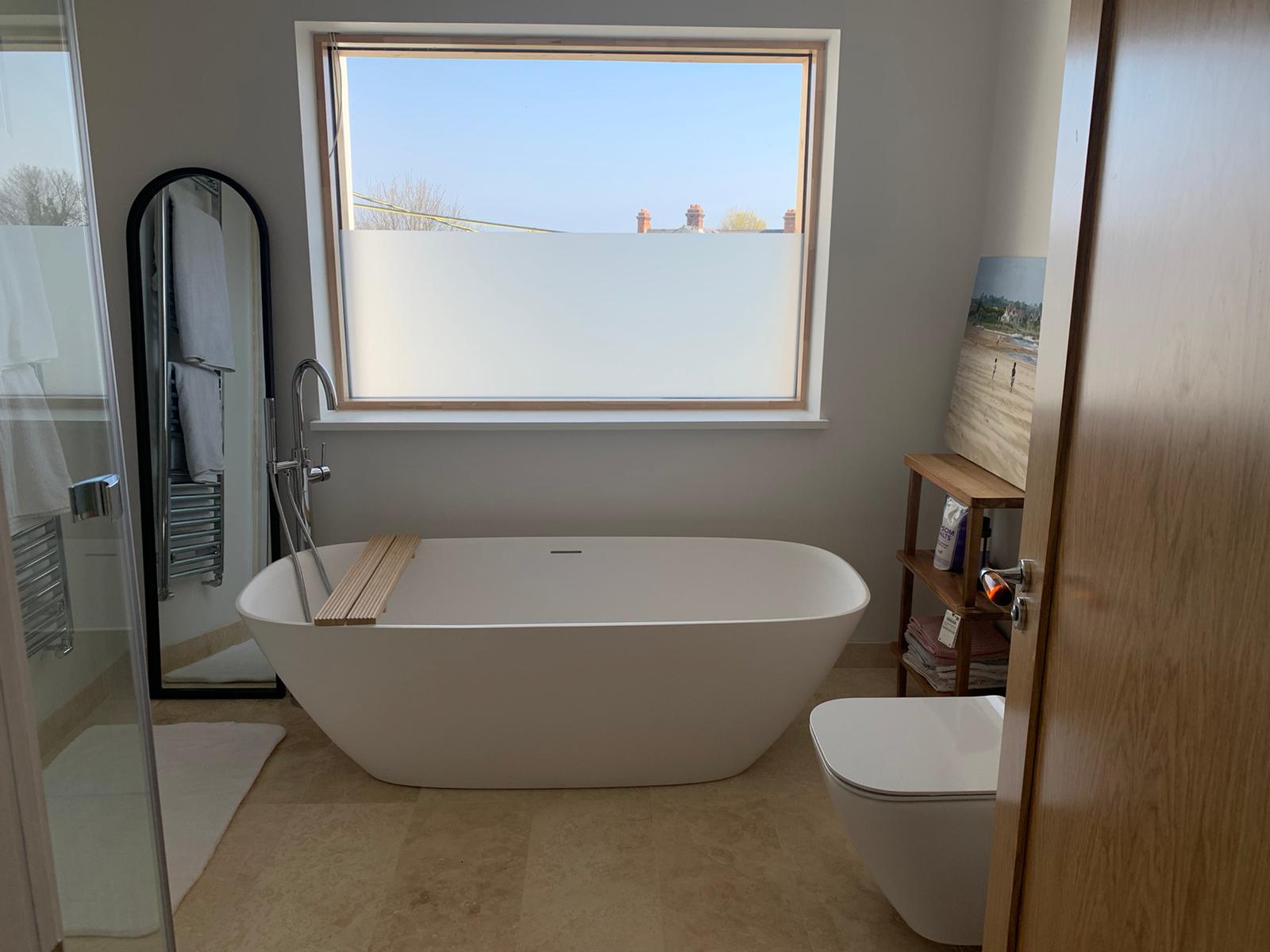 The selections chosen by our customers in this project are identified by us as follows:
The many tones of Travertine
Travertine is a natural stone that is formed by sedimentation of limestone, where the thermal sulphurous water emerges from the ground.
The sulphurous underground water, being acidic, dissolves the limestone rocks it encounters along its path.
When it re-emerges on the surface, cooling down, it deposits the limestone and other minerals it contains on the ground.
Over time these deposits stratify and give rise to travertine.
The amount of minerals present determines the color that is layering.
Each travertine deposit has unique colors which sometimes vary even within the deposit itself.
During production, it is our care to select the material extracted from the travertine quarry that was formed as described above with distinct homogeneous tones.
PDR030 MILK SHAKE
The quarry from where it is extracted, particularly in one layer, has few additional minerals to calcium carbonate. This particularity determines a very, very clear, almost white color. One in a kind. Given the limited availability, this selection has slightly higher costs than other travertines in our catalog.
PDR067 LIGHT BLEND
This selection, on the other hand, has the particularity of having warm tones of light beige that give it a particularly natural look: this feature makes it one of the most popular selections ever by our customers, also thanks to an excellent relationship between quality and price.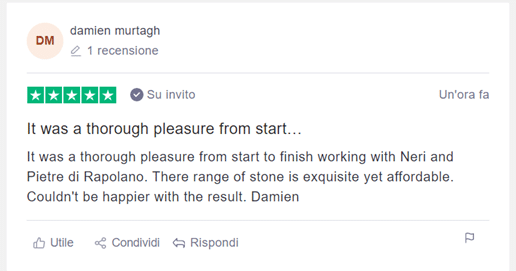 THE REVIEW
The satisfaction of our customers
It is always a great joy for us to receive direct testimonials from our satisfied customers.
Your contribution gives us the opportunity to grow and improve, in order to always provide a service of the highest quality and make happy those who rely on our work.
other photos of the project
products used in this project
Contact us for information
or to request a custom estimate