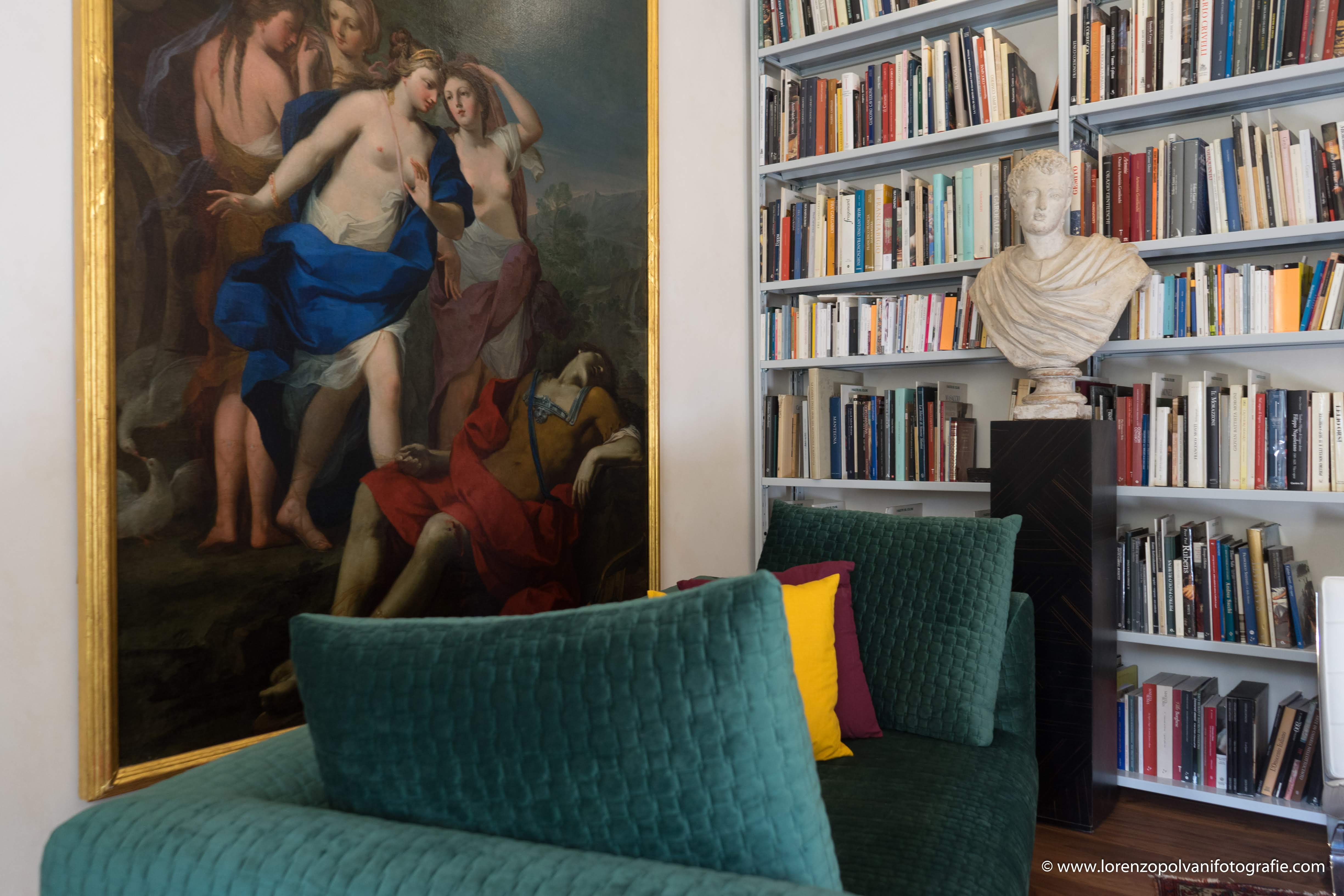 Travertine and marble: precious materials for a precious house
A made-to-measure bathroom in travertine
This project, made by the architecture studio B-sign from Florence,  featured such fine materials as travertine of Rapolano and Dark Emperador marble.
The space reflects the personality of the owner, who is a poet and art collector which made him turn his house into a precios coffer. His parlor is enriched by various portraits from old times, with carved golden frames and by marble busts on the pedestals.
A collection of a smaller art pieces is exposed in bedroom, which is connected to the upper floor by an elegant wooden staircase, assembled on a metallic structure.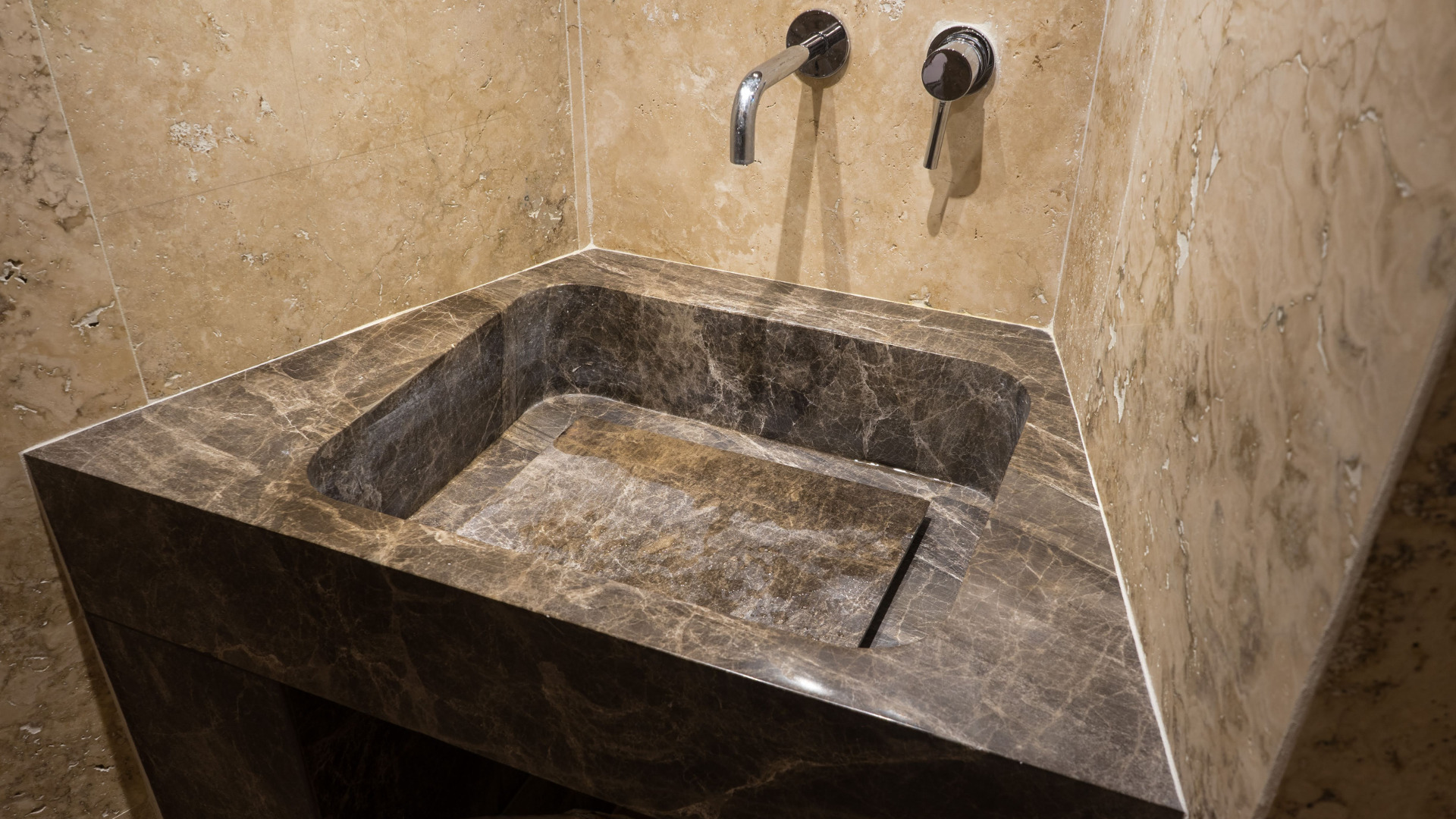 Made to measure bathroom in Rapolano stone and Dark Emperador
The bathroom of this house is classic and almost austere, in balance with the style of the house. This effect is created by the choice of our travertine TERRA CHIARA (code PDR013) with cloud-form veins with a tendency to  brown originally from Rapolano quarries. The walls are covered completely with it and it was used also for a shower tray, made of tiles of the same size (45,7×91,4×1,3), put in such a way that the water flows towards a linear oblique drain.
The irregular form of the shower tray requested extra studies of the angle, especially during the laying fase.
The trapezoidal sink in polished Dark Emperador marble with a freestanding leg, also covered with marble,  was designed by an architect Enrico Bianchini. It was cut into size and built into an existing niche. It has a nonstandard removable rectangular drain.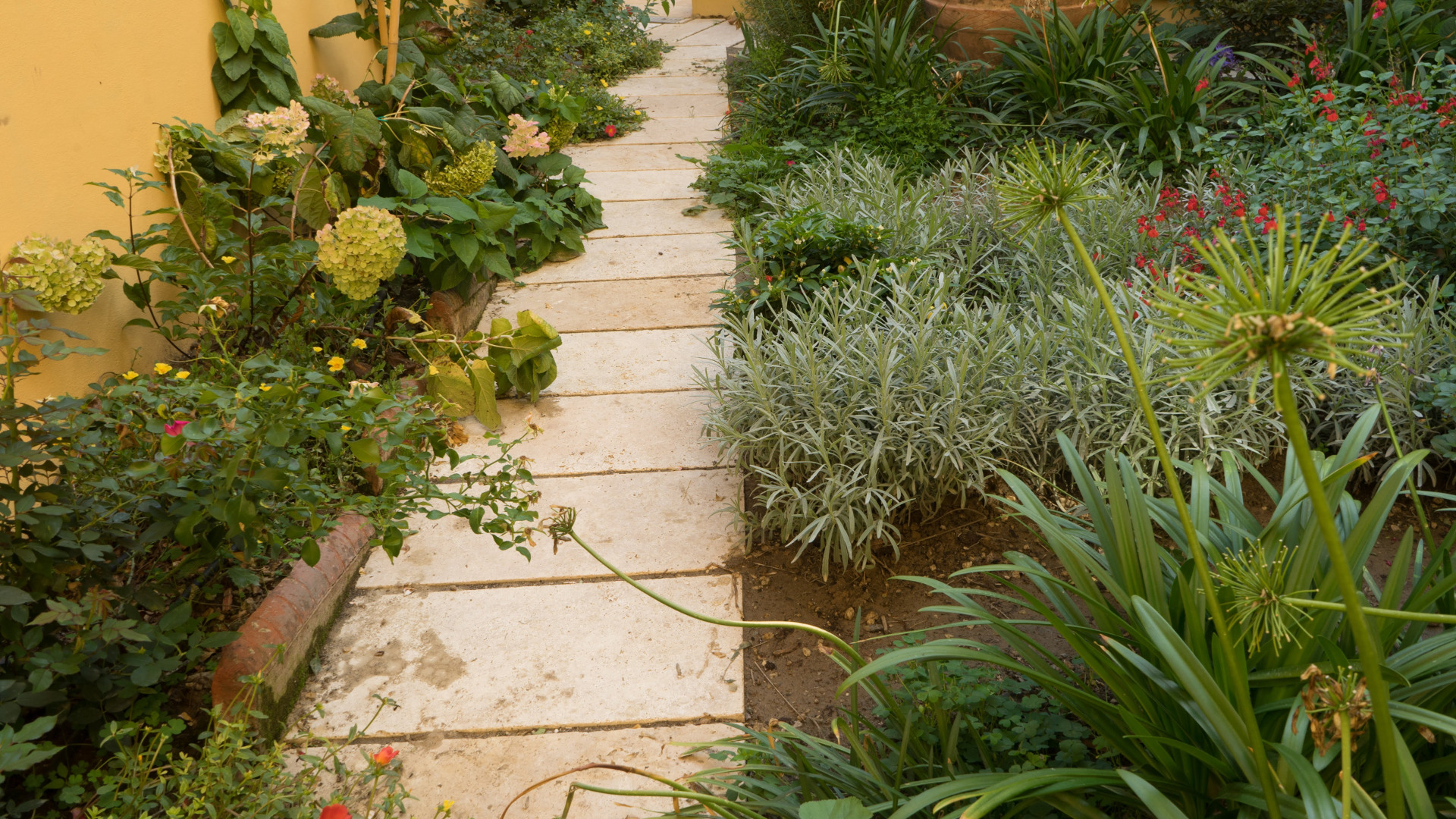 External flooring in travertine
Travertine was also chosen for external flooring: the tiles of AVANA MIX (codice PDR068), size 30.5x61x1,of light tones and pebble finish was selected to cover landings and steps in the internal court and to create paths among hedges and flower beds.
other photos of the project
products used in this project
Contact us for information
or to request a custom estimate