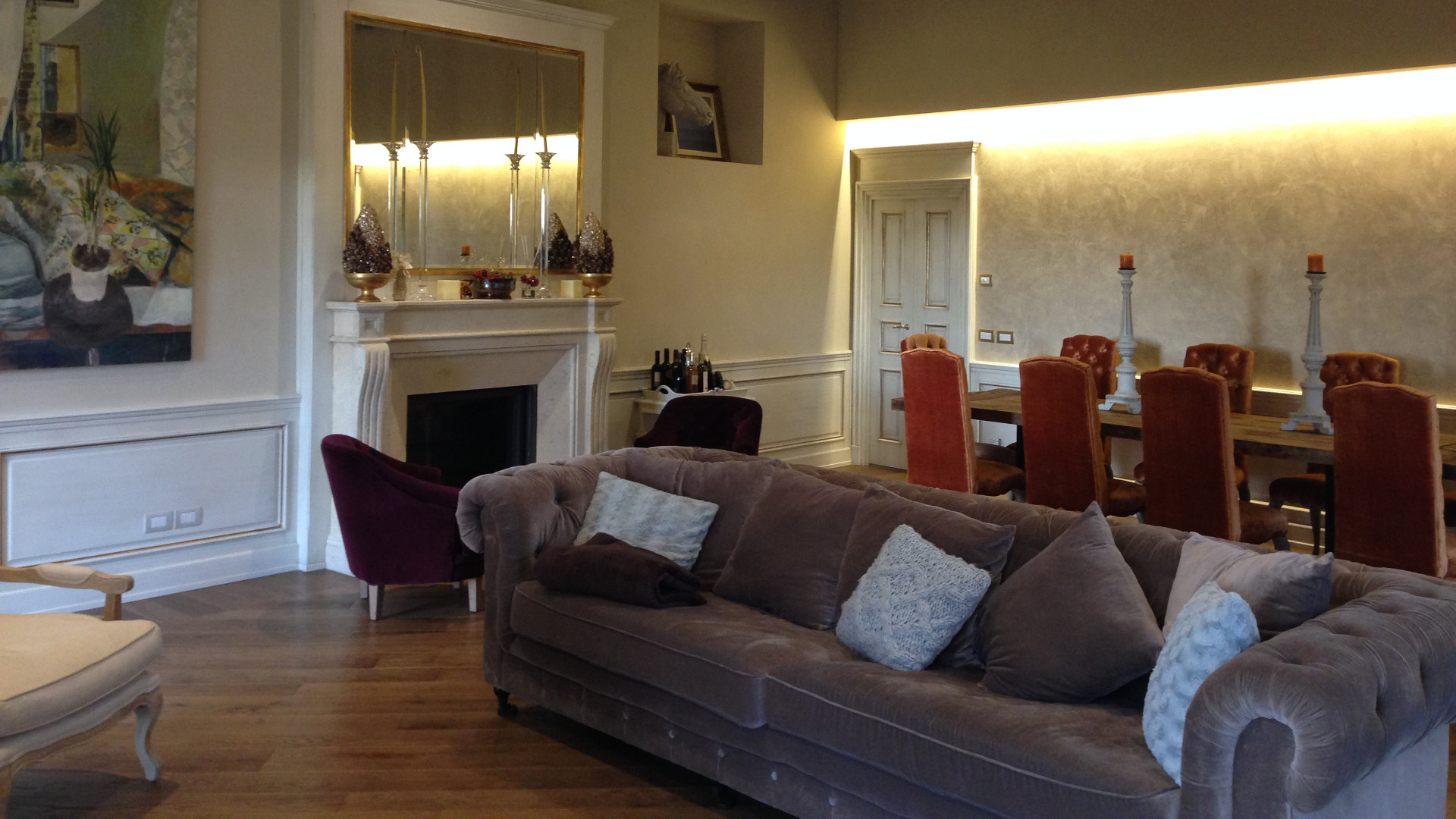 900 square meters of housing
A sophisticated classic residence in Fiesole
A private luxury residence, located on the hills of Fiesole, shows off the use of carefully and meticulous chosen natural materials in order to highlight every environment.
The 2015 project, planned by the Arcabi studio in Florence, involved the renovation of 900 square meters of living space according to a classic and refined style.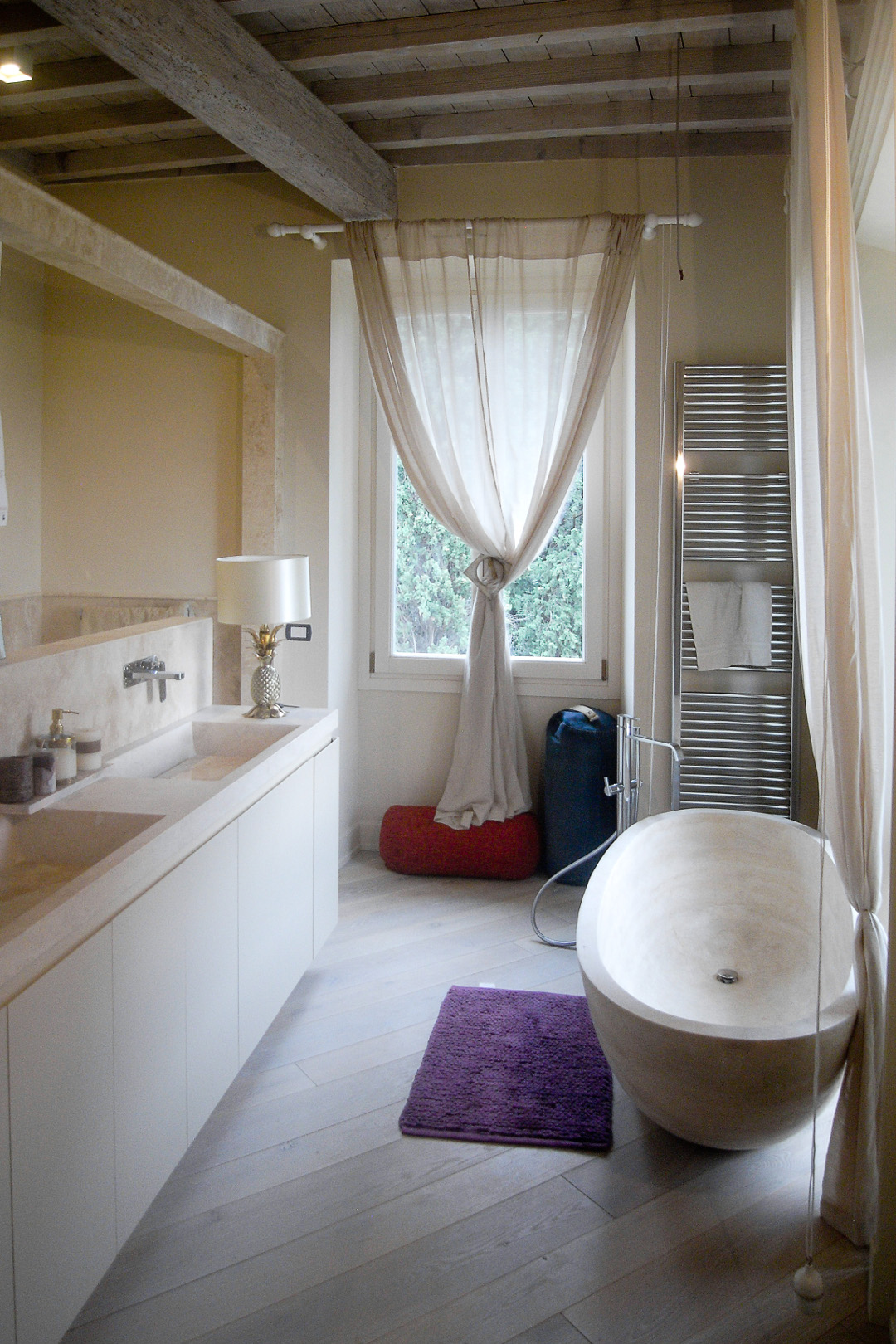 The choice of travertine
Our contribution included supplying of all the materials for the various bathroom floors and walls, and their corresponding coordinated solid basins.
The furniture in these rooms is also our creation: for this specific type of work, where the coordination between the execution of the top sink and the wooden furniture underneath it must be done with particular care, we collaborate with CDM Carpentry in Florence.
In each bathroom a different color of travertine was chosen: we used it for the floors, for the wall coverings and for the solid basin in Arcabi's original design. In particular, in the house's main bathroom, a solid bathtub was crafted in Light Blend travertine (code PDR067).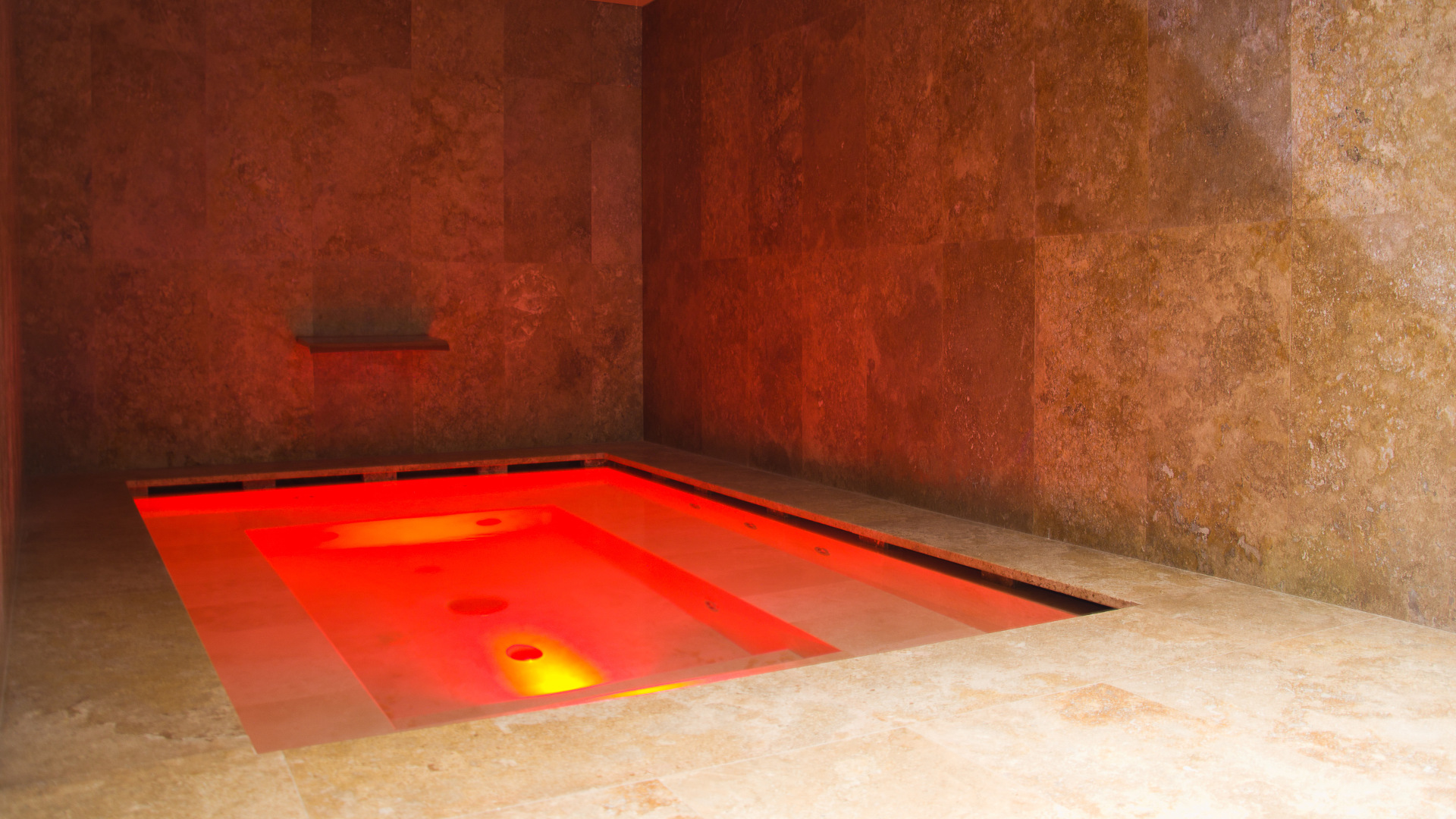 In the basement a large relaxation area was constructed which includes several areas dedicated to leisure: a large home theater area, a billiard room, a wellness area with an indoor pool and a sauna. All basement floorings are made in Pietra di Rapolano; specifically, one of our most popular colors, Venato Scuro travertine (Pdr code 008), was used for the spa pool.
We also provided reliefs and executive drawings in order to process the parts necessary for the furnishings.
other photos of the project