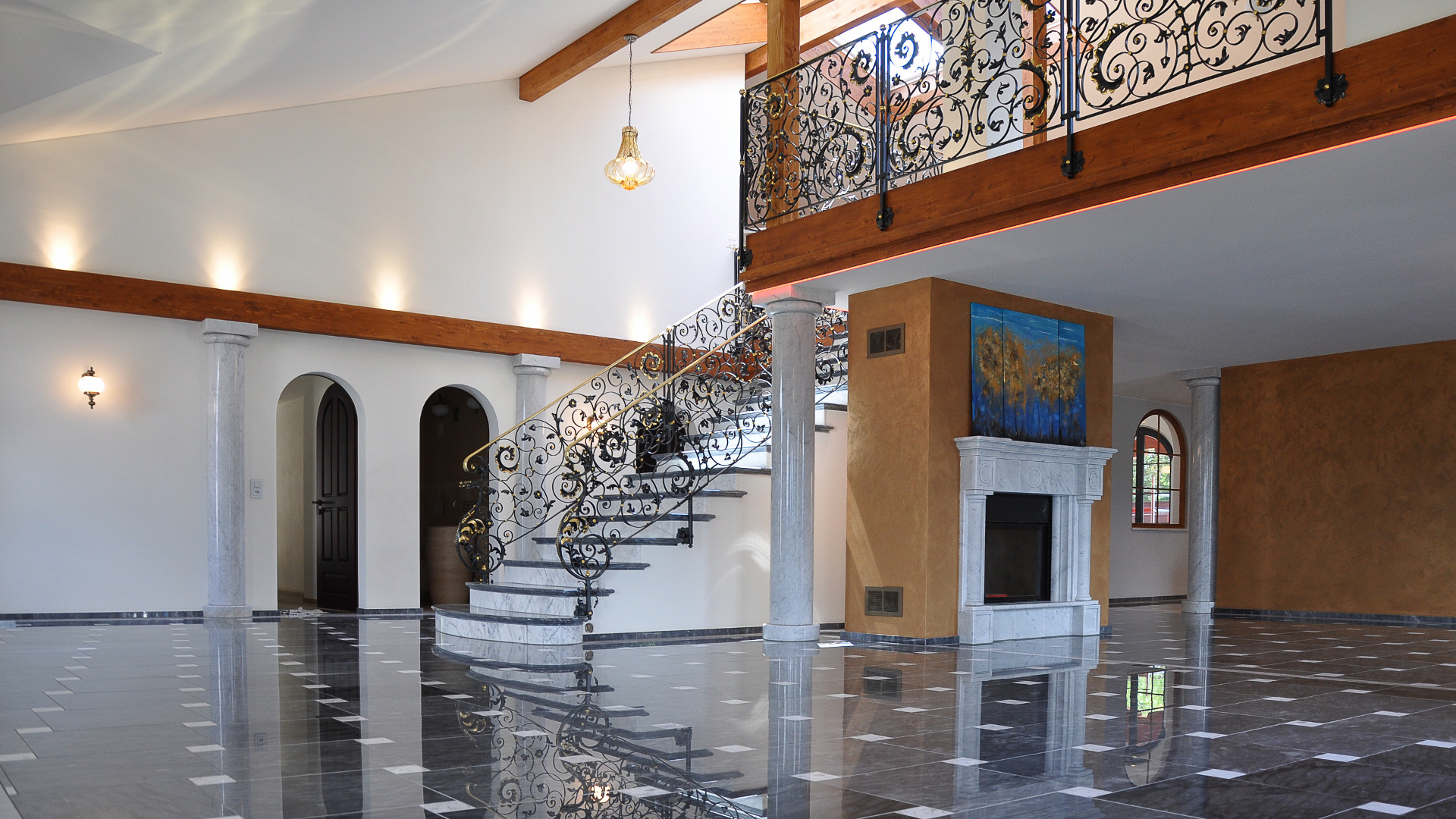 PRESTIGE AND WARMTH
A home with an unmistakable style
In Mörigen, in the Biel district overlooking the picturesque lake of the same name, a private dwelling was built according to a design by B. Müller's Architekten AG.
The large residence required the use of natural materials for stairs, interior floors and bathrooms: in fact, the customer wanted the use of warm and welcoming elements for bathrooms, which are more prestigious for the public areas of a home.
The most suitable materials to meet his requests were chosen in a meeting between the client, the designers, and Pietre di Rapolano.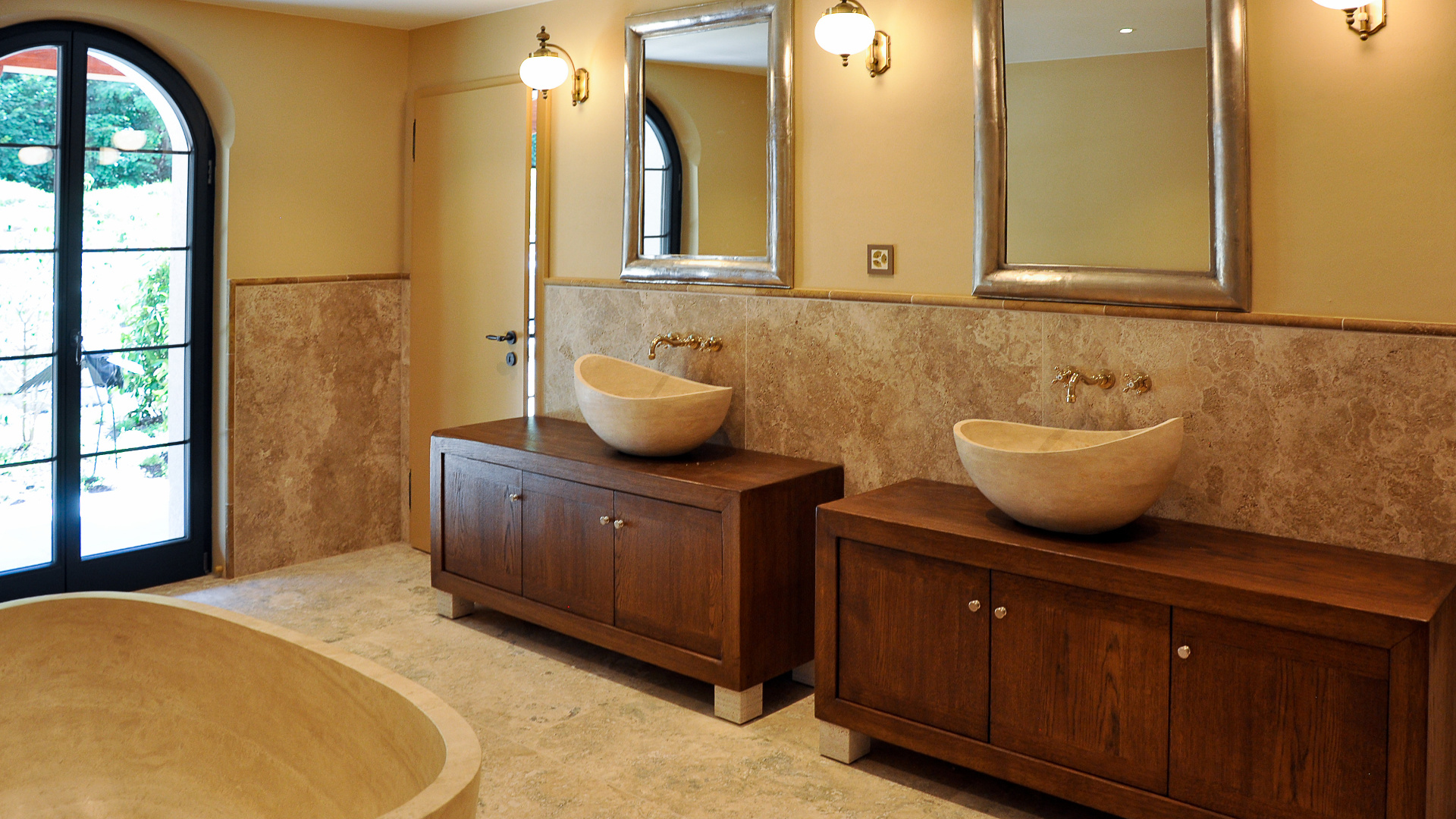 Travertine bathrooms
We took care of the realization of all the bathrooms, in different colors depending on the needs: the travertine stone with its warm tones and its typical structure seemed the most correct choice and immediately met the taste of the owner.
The main bathroom was built in Terra Chiara (code PDR013) with Duomo finish (brushed unglued): given the importance of this space, the largest possible slabs were chosen, therefore exceeding the production standard.
The shower trays, the washbasins and the bathtub, were each made to measure and based on an original design adapted perfectly to the size of the bathroom.
The bathtub was built in a single large block of excavated travertine and, thanks to our way of working, which provides for the sharing of images of particular pieces of value with the customer during all stages of construction, the client was able to see the block take shape, as it transformed into the current bathtub. Even the beautiful solid wood furniture, that you can admire in the photos, is our work.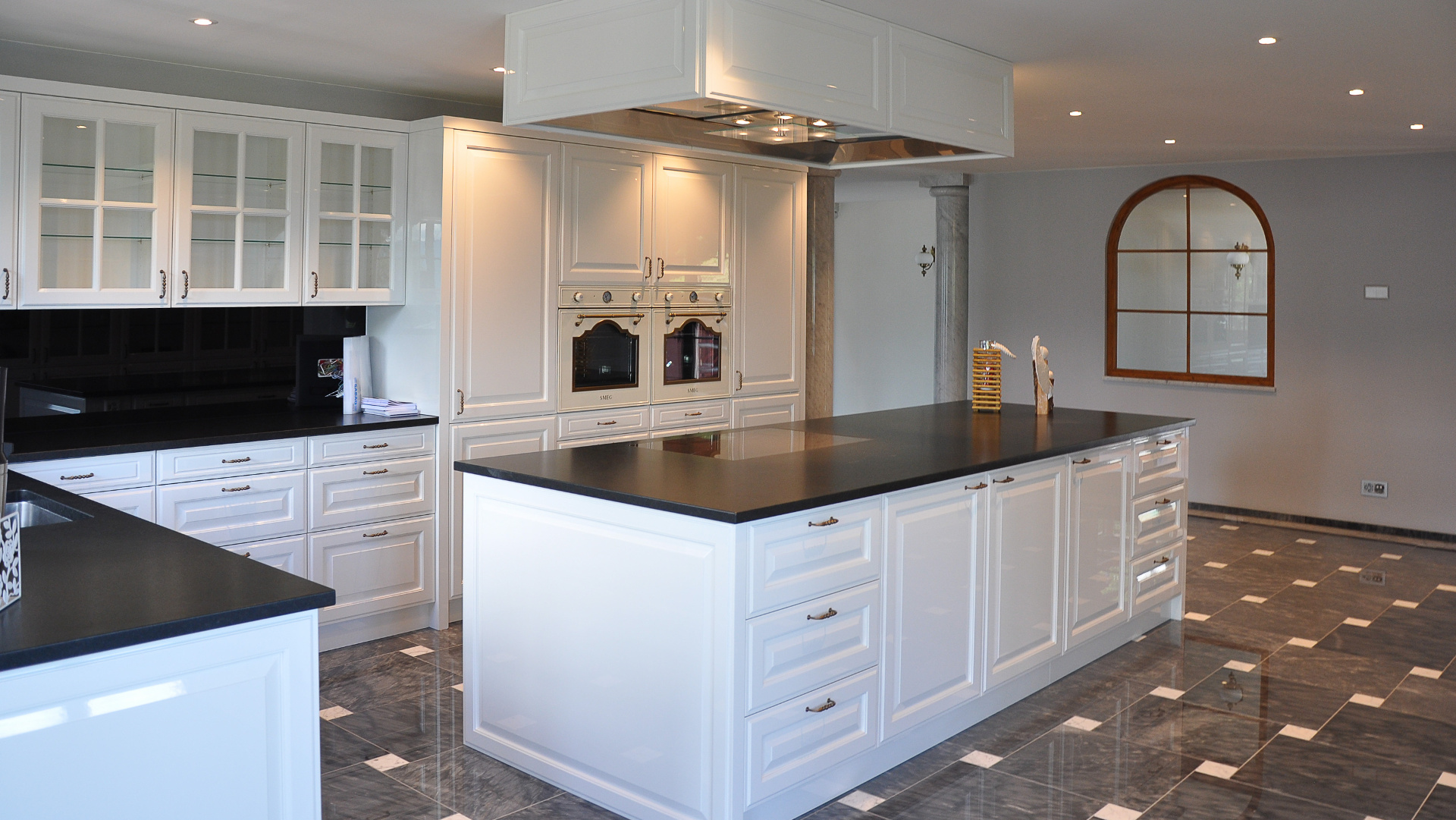 In the living room, a unique floor design was achieved by alternating the colors of Bianco Carrara and Bardiglio Mosso, in a glossy finish.
The staircase was created in the same alternation of colors, using slabs 5 cm thick. The paving of the towers requested the use of special pieces adaptable to their octagonal shape: the various components were prepared in the laboratory to ensure that everything turned out with perfection.
We are proud to say that all the special pieces used in this project derive from surveys and executive drawings by our technicians.
other photos of the project