Environments - 27 March 2019
Travertine flooring in an Officina Abitare project
Officina Abitare is an architectural studio based in Florence and founded in 2015 by architects Sara Bartolini, Claudio Mastrogiacomo, and Matteo Pierattini.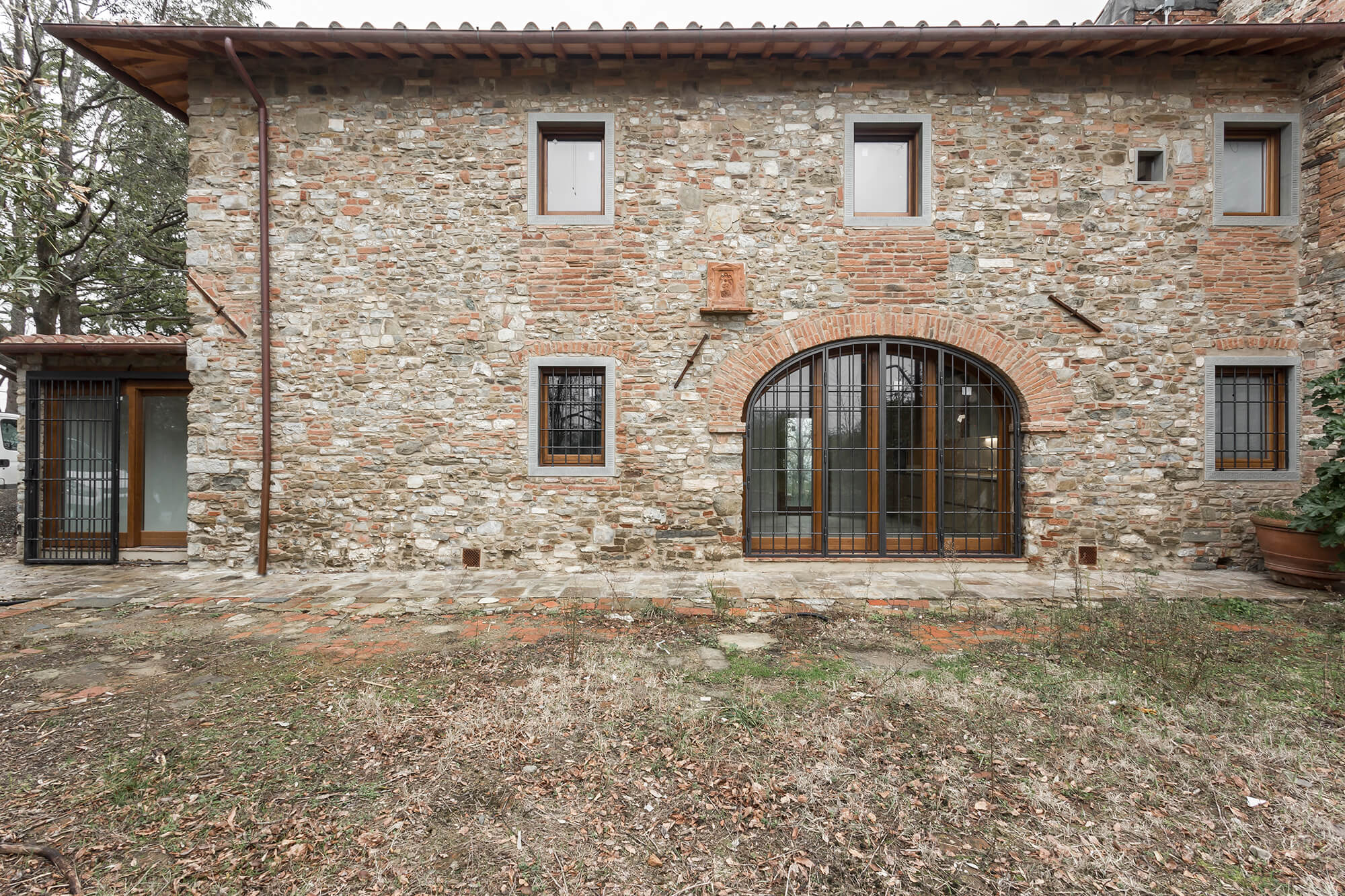 One of their latest works involved the complete renovation of an old-fashioned farmhouse located in the Tuscan countryside, in which radical structural consolidation work was completed along with new openings, revolutionizing the internal spatial distribution.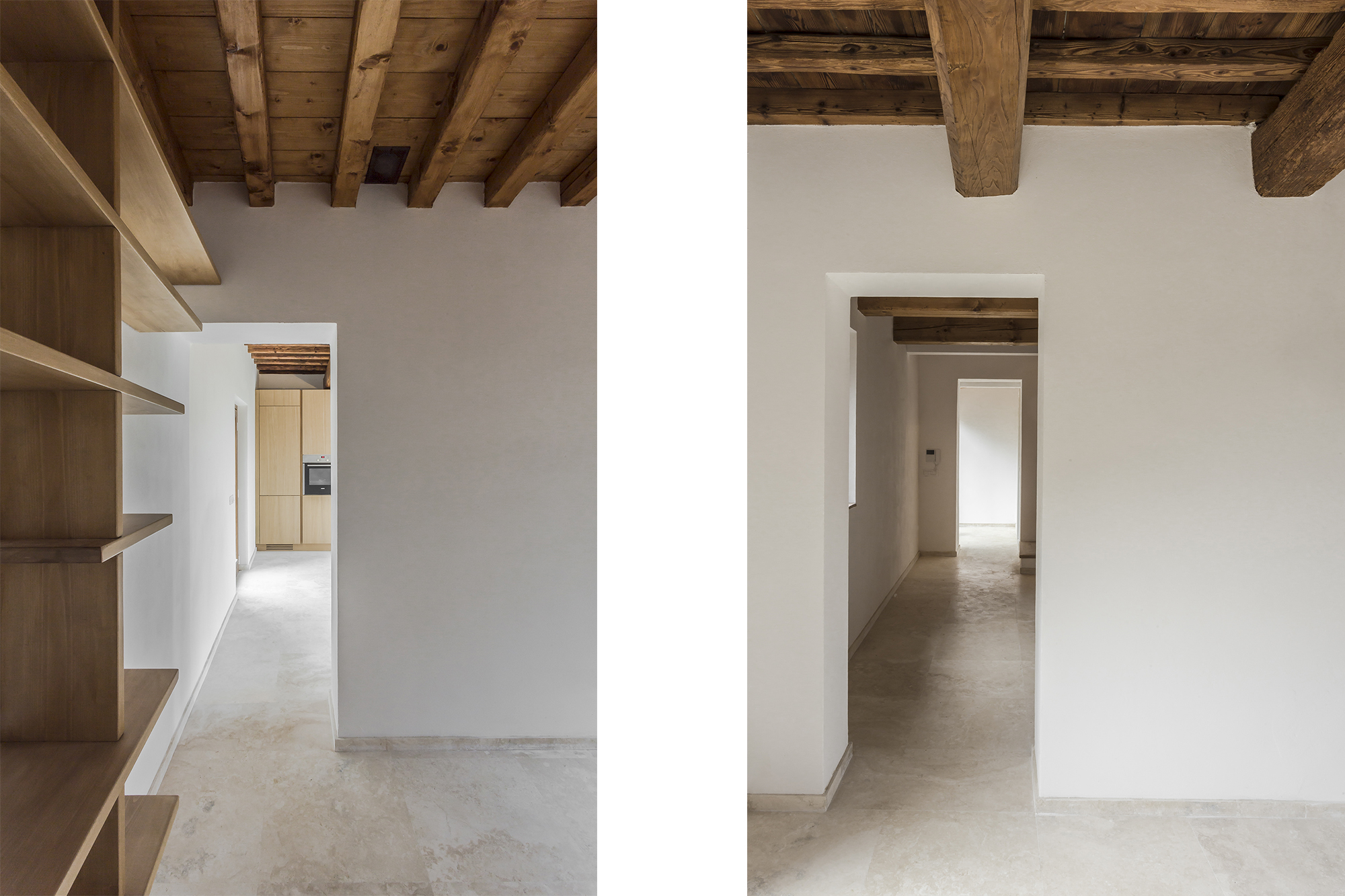 Rapolano stone was chosen for the floor and wall tiles in the bathrooms.
Cross-cut cloudy "Nebbia" travertine tiles were used, in the 45.7 x 91 x 1.3 cm format, on the ground floor. This material, in the typical colours of the Tuscan countryside, combines perfectly with wood furnishings and provides light to the space when paired with white walls.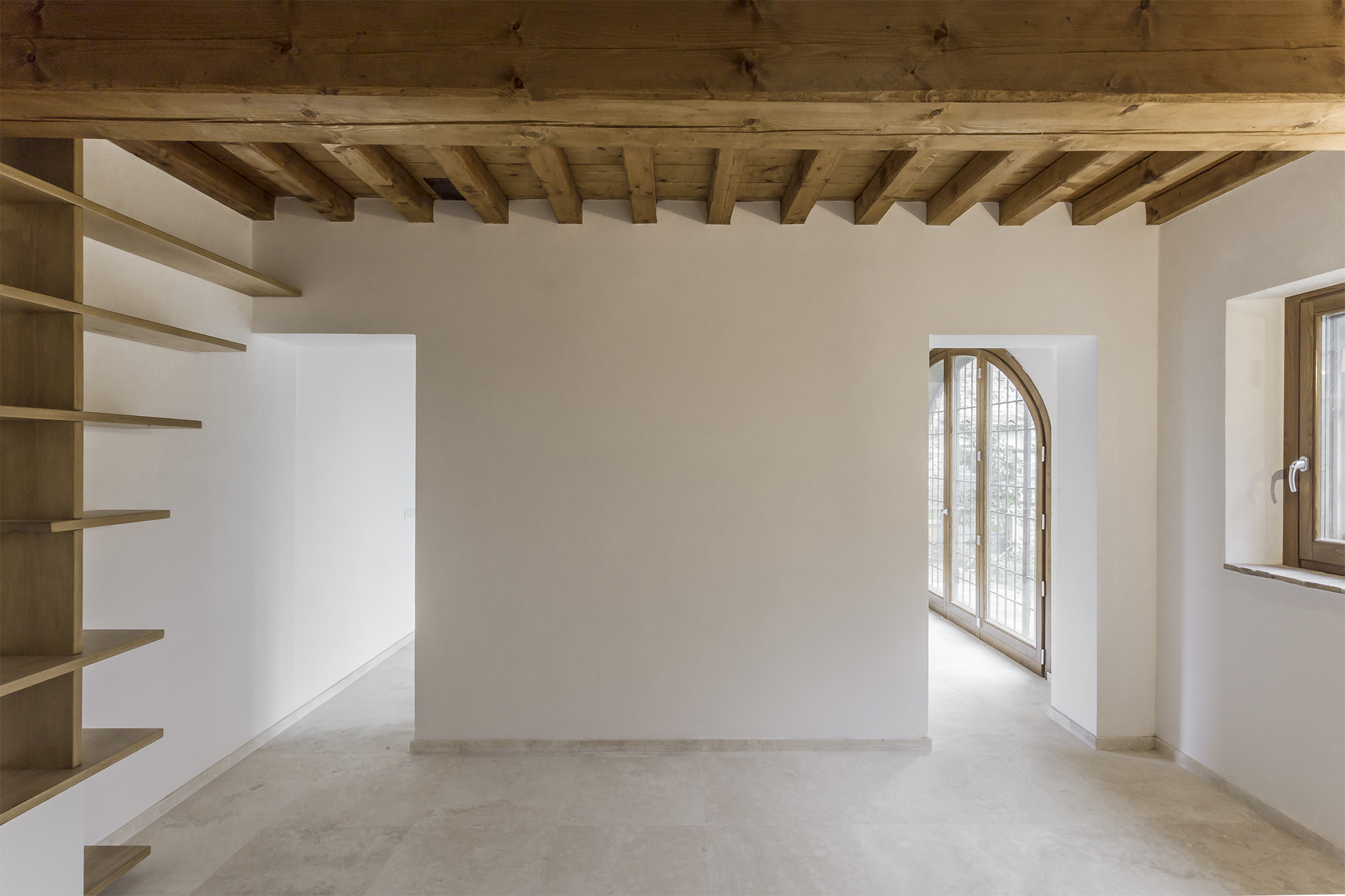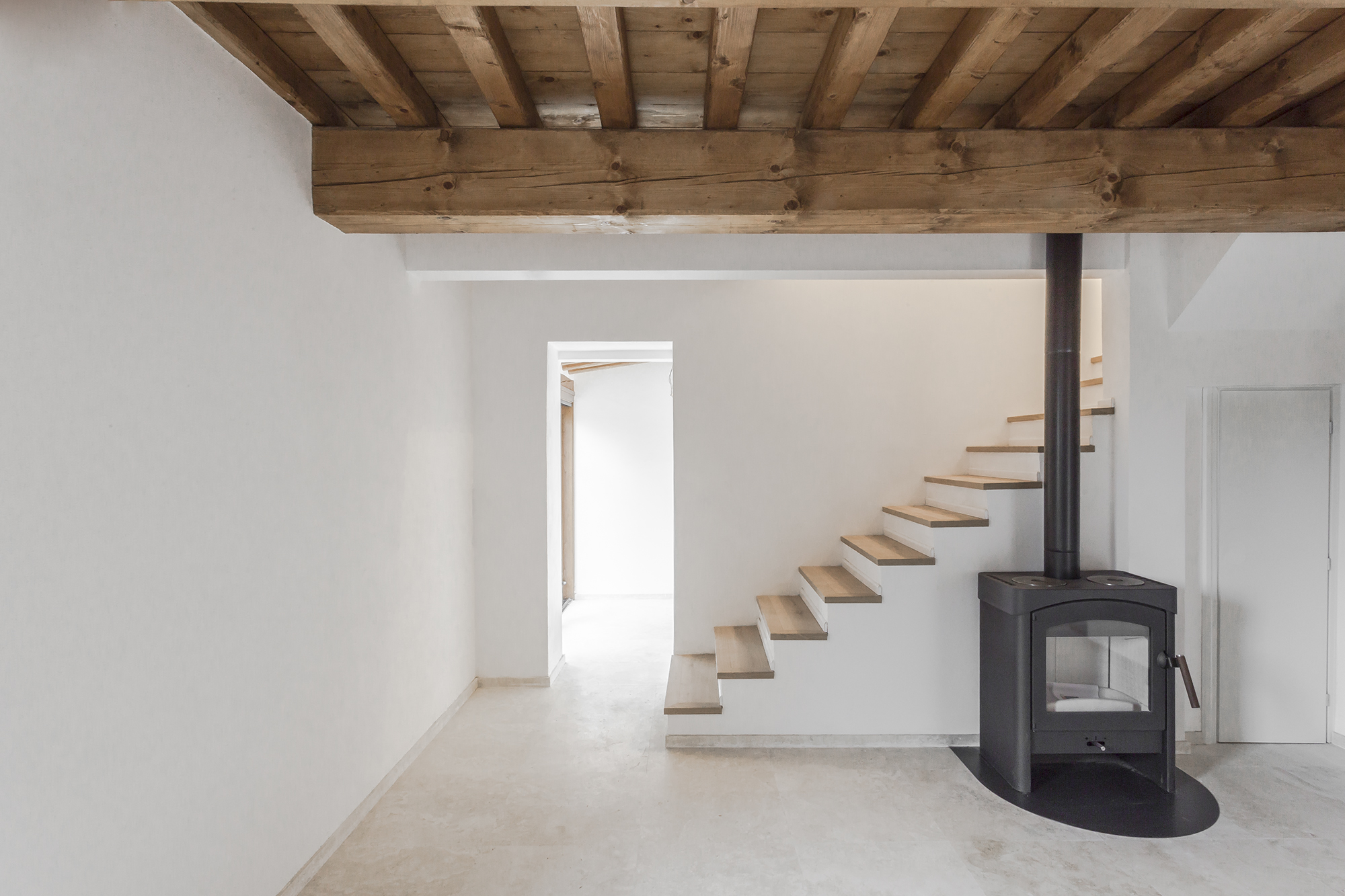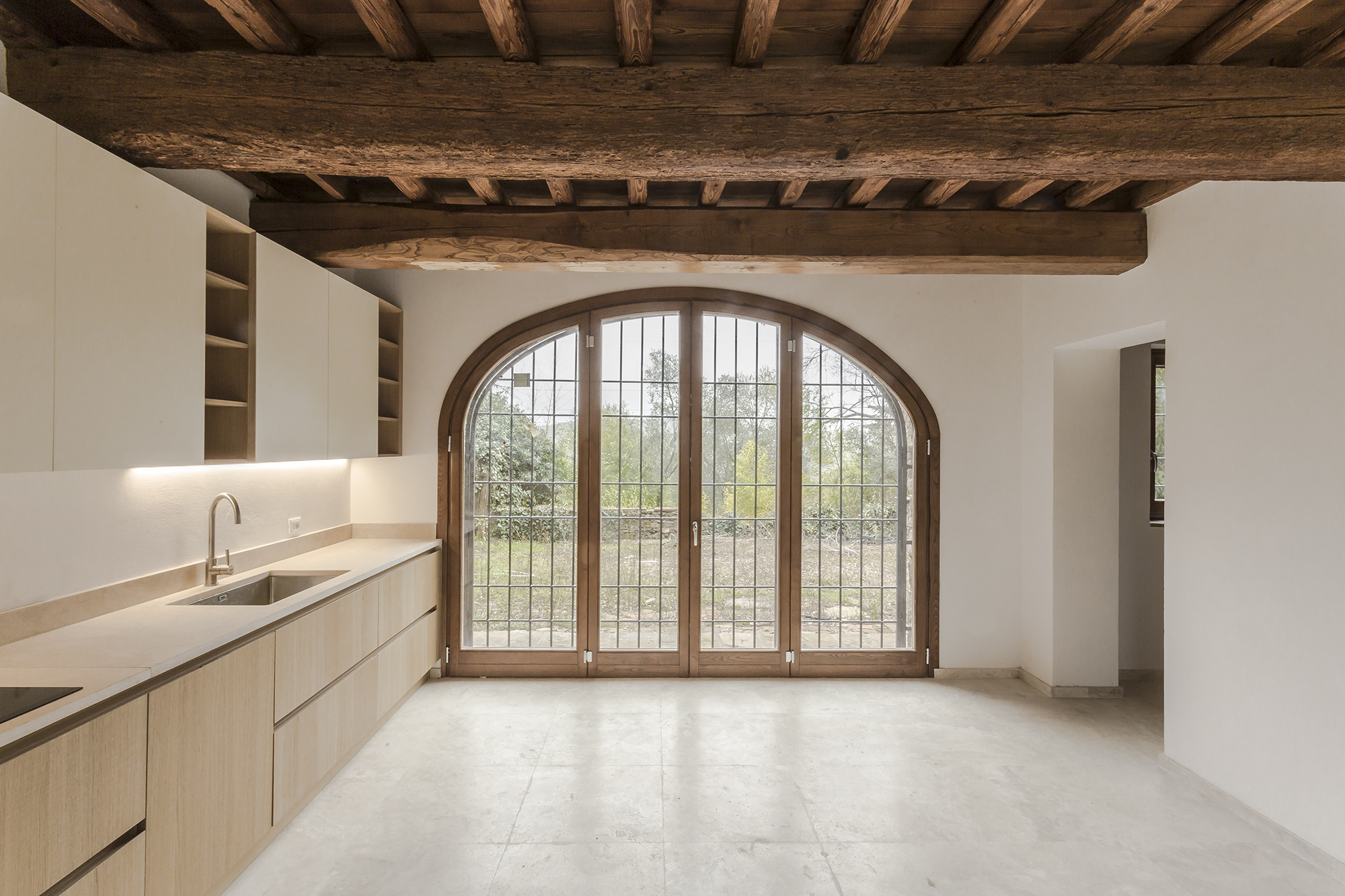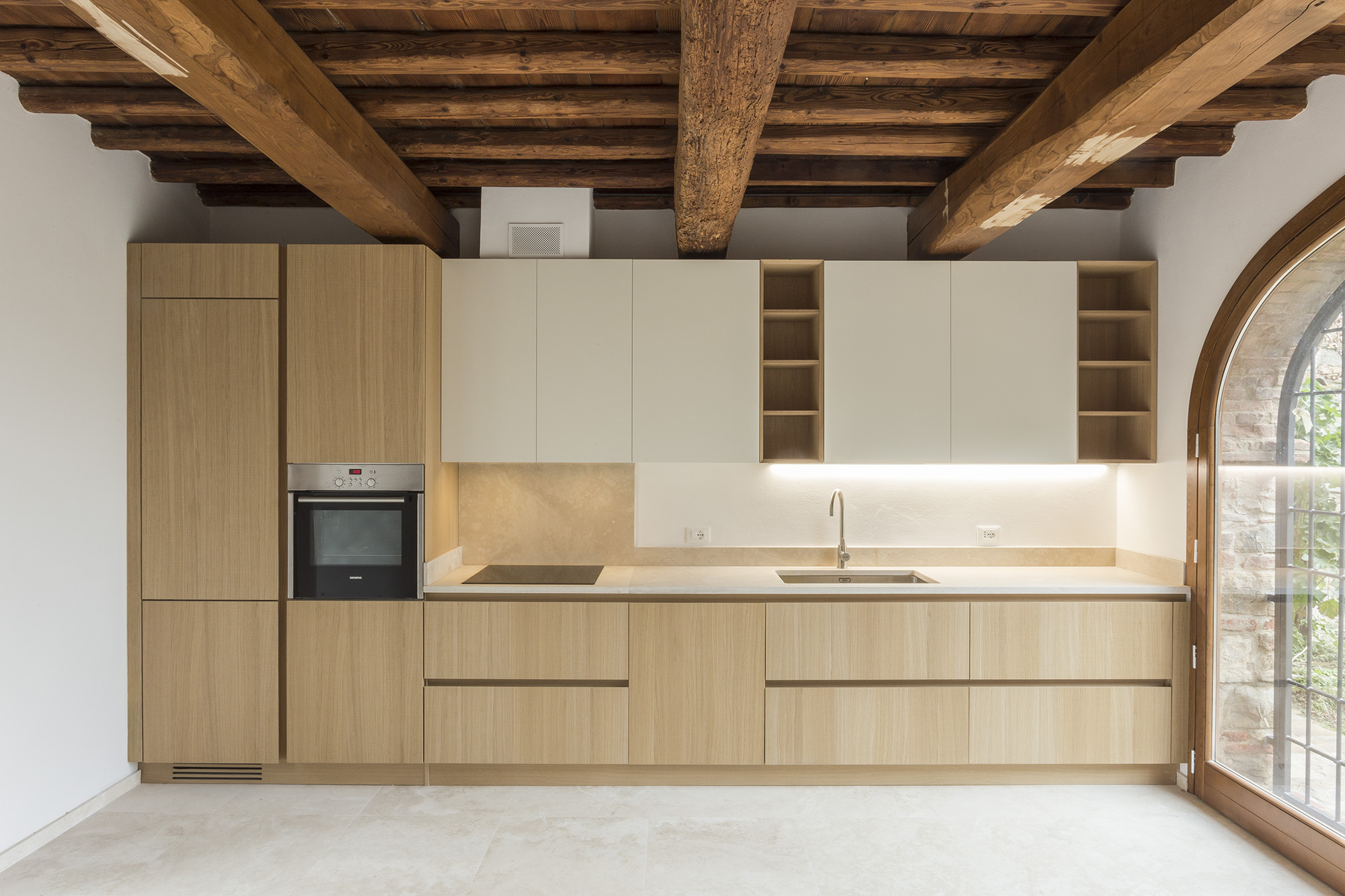 Light-coloured travertine was also used for the bathroom floor and wall tiles. The format chosen was 30.5 x 61 x 1.3 cm.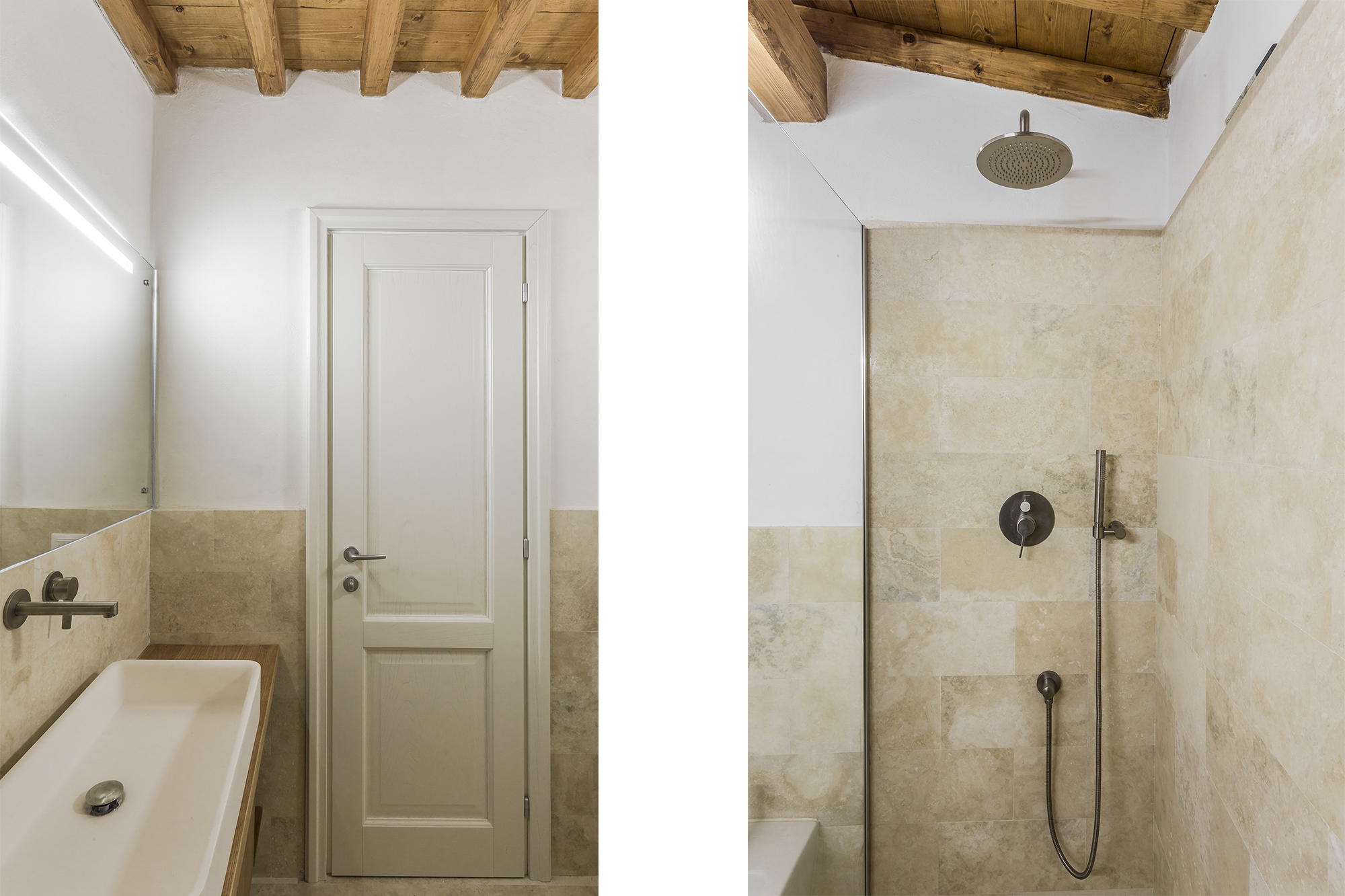 On the other hand, a different colour was used in the shower area. Walnut travertine (Becagli scuro) was chosen for the shower base and the walls, also in the 30.5 x 61 cm format.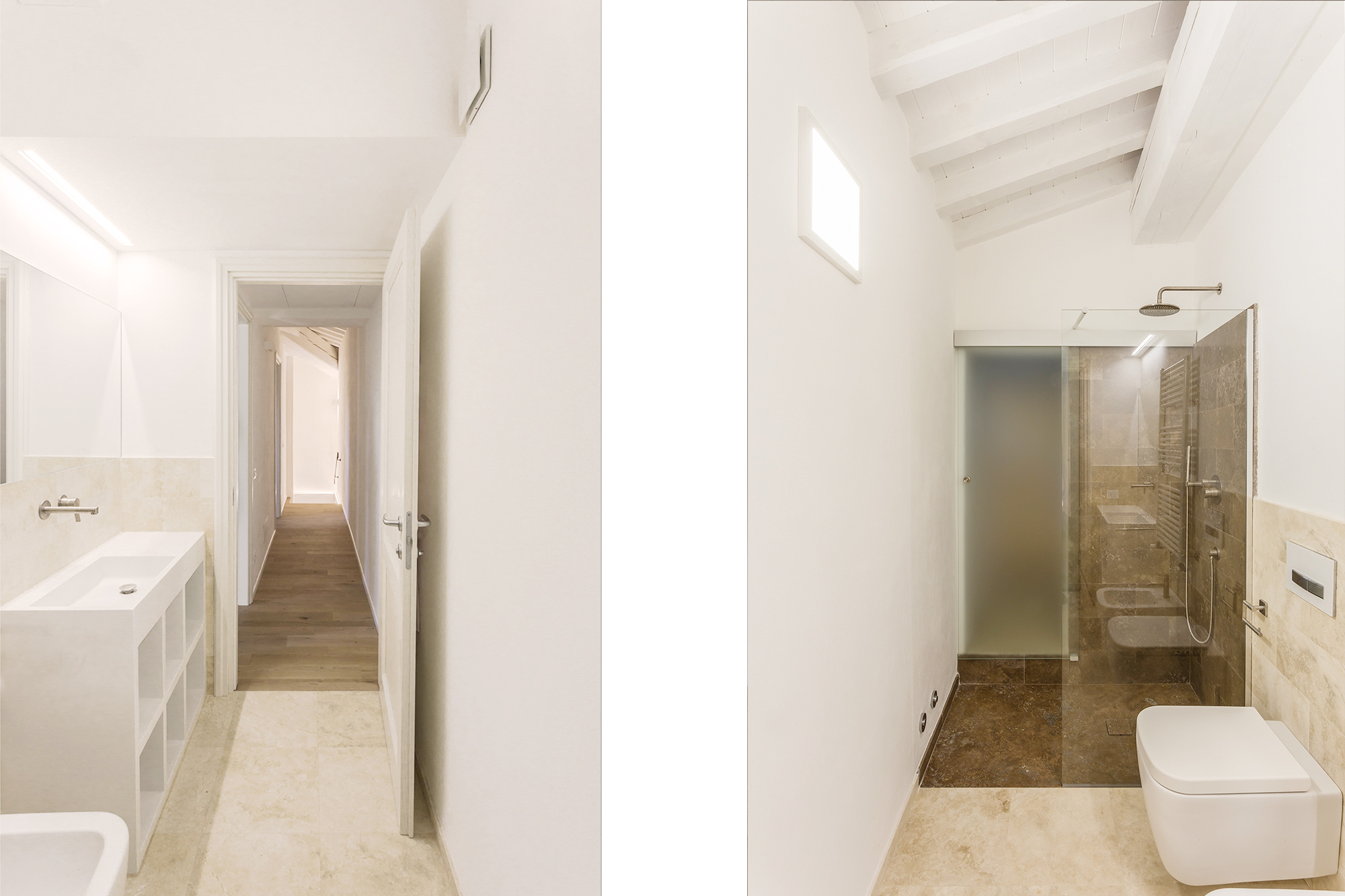 The house has a radiant panel in-floor system and is also connected to a wood stove in order to make use of that heat source as well.
Travertine works well when paired with the radiant panel in-floor system, with no technical contraindications.