Environments - 07 June 2019
Harmony in travertine bathroom wall tiles. The Studio PLB project
If you really like travertine, this bathroom is made for you.
In the Studio PLB Architettura&Ingegneria project, our travertine bathroom wall tiles were used for an elegant flat. The current environment has a dramatic and intimate ambience, which defines and incorporates all of the furnishing elements. Organized in a linear manner, it embraces all of their characteristics.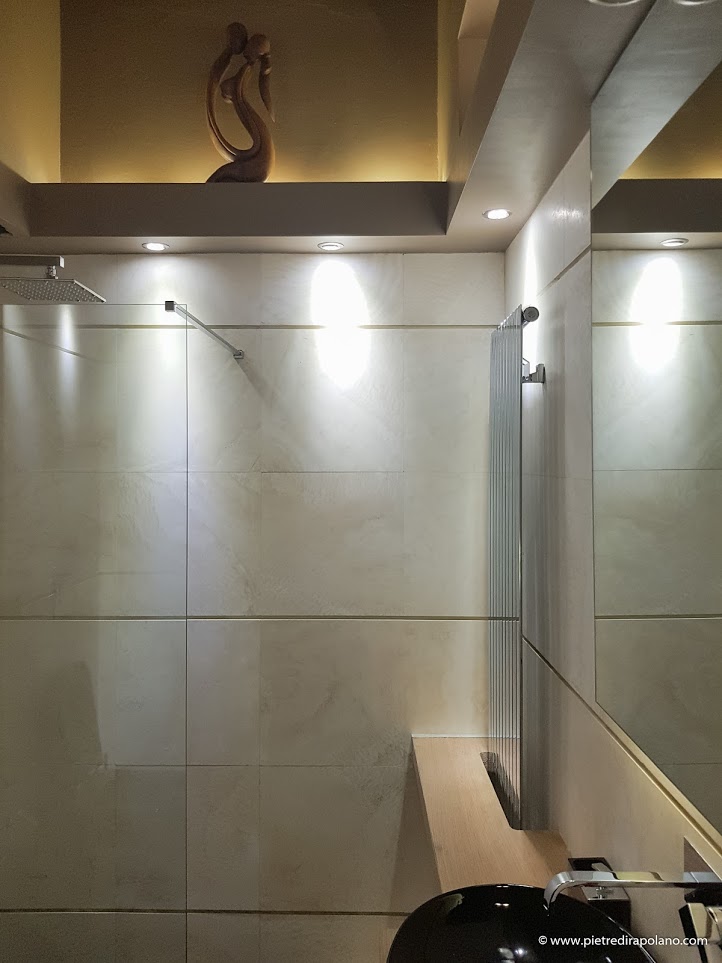 The flat is a 160 m2 residence, located on the main floor of a building dating back to the 1800s, with wood beams and thick rough stone masonry located outside the old city walls but still in the centre of Florence.
The work called for the complete demolition of the previous bathroom with tub, preferring a more modern appearance with a flush-to-floor shower base and glass enclosure.
The treated oak floor is water-resistant for years and the chrome-plated steel fixtures and wall-mounted mixing tap add refinement.
The surface was carved "ad hoc" to house the chrome-plated steel towel heater and the work was completed by attractive plaster-board veils, "silk-effect" paint, and LED strips and diffusion spotlights installed on the travertine tiles we supplied.
Note the elegant installation of the tiles with the formation of three obvious aesthetic grout lines along the entire perimeter of the bathroom and the installation of whole intermediate formats from time to time, in order to give continuity to the veining and with two closure strips, at the top and bottom, in the original format.