Design - 18 October 2019
Furnishing style. The quiz to find the right one for you.
Style is a way to express individuality, communicate our personality, and feel confident and comfortable every day.
We pay attention to it when we dress, but the right style is not only important when choosing clothes; it is also crucial when furnishing our home environment.
What is a furnishing style and why do you need one?
Basically, it is a collection of colours, patterns, and textures influenced by an era or trend and is the key to creating a perfect interior style, while keeping the overall appearance of your home harmonious and consistent.  However, this does not mean that you have to limit yourself to a single style.
If you like to rebel against the rules and have an innate talent for mixing and matching, a 'fusion' of trends could be the best expression of who you are.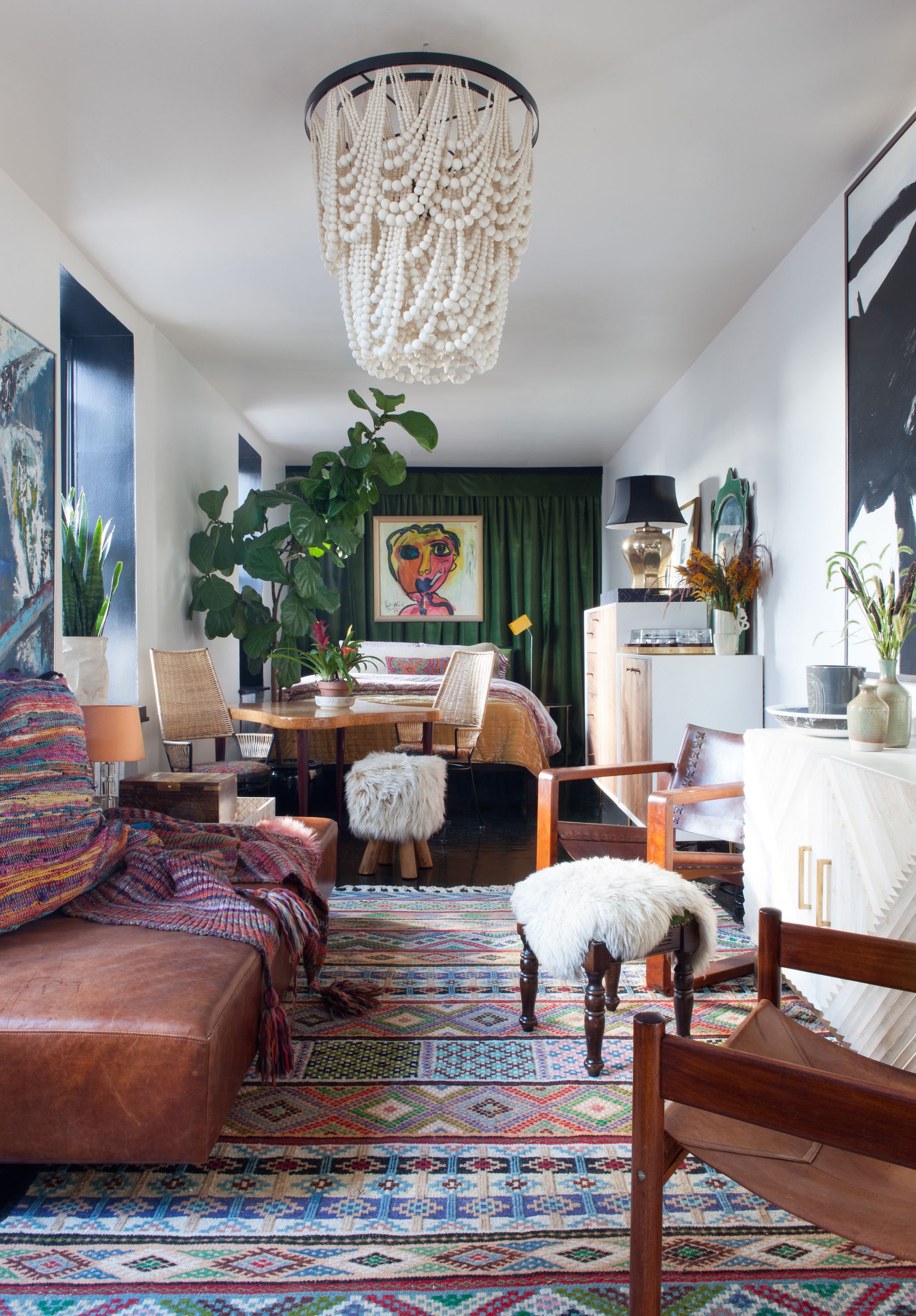 How to discover your style
Creating a Pinterest or Instagram board is a great way to collect images of colours, textures, patterns, and actual interiors. You will find plenty of results for any design-related search. Our advice is to create one for each living space, so one for the kitchen, one for the living room, and so on.
Find your style, now
Otherwise, taking an online furnishing style quiz is a quick and fun way to find the perfect interior style for you.
Try ours. It's easy. Just answer a few questions and after you've completed the quiz…voila! Your results will appear and you can also see an example of how to create it.
Questions to ask yourself.
As you take the quiz, make sure you stay true to yourself and be honest. There is often a big difference between the style we want and the style that is right for us.
Are you ready? Let's begin.
————————————————————————————————————————————————————————————————————————————–
1. Did you like the style of "The Great Gatsby" film remake from a few years ago with Leonardo di Caprio?
No.
Yes.
Very much.
2. The characteristics of lofts, large spaces originally used as storage or offices, are easy to recognize. Would you like to make yourself comfortable in these rooms?
No, I don't see myself there.
Yes, I can already picture it.
I like it, but it's too "American" for me.
3. Furniture with clean, refined lines that look great in prestigious settings and despite the passage of time are back in vogue. Do these images make you feel at home?
I'm not really sure, even though I think it's a very contemporary style.
Yes, that's exactly what I would like in my home.
Are you kidding?
4. A skilful use of stone and wood in the finishes make these interiors reassuringly "material". Do you also feel this reassuring sensation?
What beautiful rooms!
I like some finishes, but I'm not sure it's right for me.
No, we are way off track.
5. In these photos we can see that the impact of natural light and the simplicity of the environment is crucial. From 1 to 10, how much do you like them?
10.
5.
1.
6. Different colours, finishes and shapes, styles and cultures add up to a truly eclectic result. Headache or complete love?
Too much!
I think it's a bit too much. Take a bit away and it would be perfect.
I'm going to save it to Pinterest!
7. Relaxed, informal environments, typical of northern European countries: the queen colour palette contains only light shades. Sensations?
Fantastic.
Negligible.
Cold and sad.
We have reached the end of the quiz. Add up your responses and find out the style that is most suitable for your personality and your home.
————————————————————————————————————————————————————————————————————————————–
Mostly 1: Classic, but even a bit rustic
Who can resist the charm of a modern home in the country? Definitely not you, as there is always something charming and relaxing about contemporary country style for you!  You don't like bold colours and you think that it is possible to give a room style using only contrasting accessories.
Soft shades such as sage and mint or "dusty" blue work for your decorating style, but also along with some hints of deep red. For a country style to work, don't be afraid to mix stripes, checks and some floral prints. Take a look at this project of ours to find some inspiration.
Mostly 2: Industrial and contemporary, with a touch of vintage
Today's "industrial" style interiors are very chic and sought after, regardless of whether they are found in a truly industrial space. The typical architectural elements of these spaces are exposed bricks and pipes, concrete floors, and large windows. The combination of these aspects with materials such as travertine will help you create a space with industrial yet contemporary features.
This style is easy to mix with vintage furniture pieces, especially when you follow a predominantly neutral colour palette with shades such as cream, grey, brown, and black. Take a look at this project of ours to find some inspiration.
Mostly 3: Eclectic and boho chic
An eclectic furnishing style is based on the fusion of different periods and styles. This is the perfect decorative style for those who don't want a trendy look but want to somehow invent it themselves. A baroque chandelier will find a place without any problems next to an African mask or an Art Deco table, depending on your inspiration at the time.
The challenge is to create a harmonious decor in spite of a Babylon of styles. To maintain some coherence, we suggest you "wager" on a more imposing or brightly coloured central object, such as a painting or a table, and make it the focal point of the room. Take a look at this project of ours to find some inspiration.