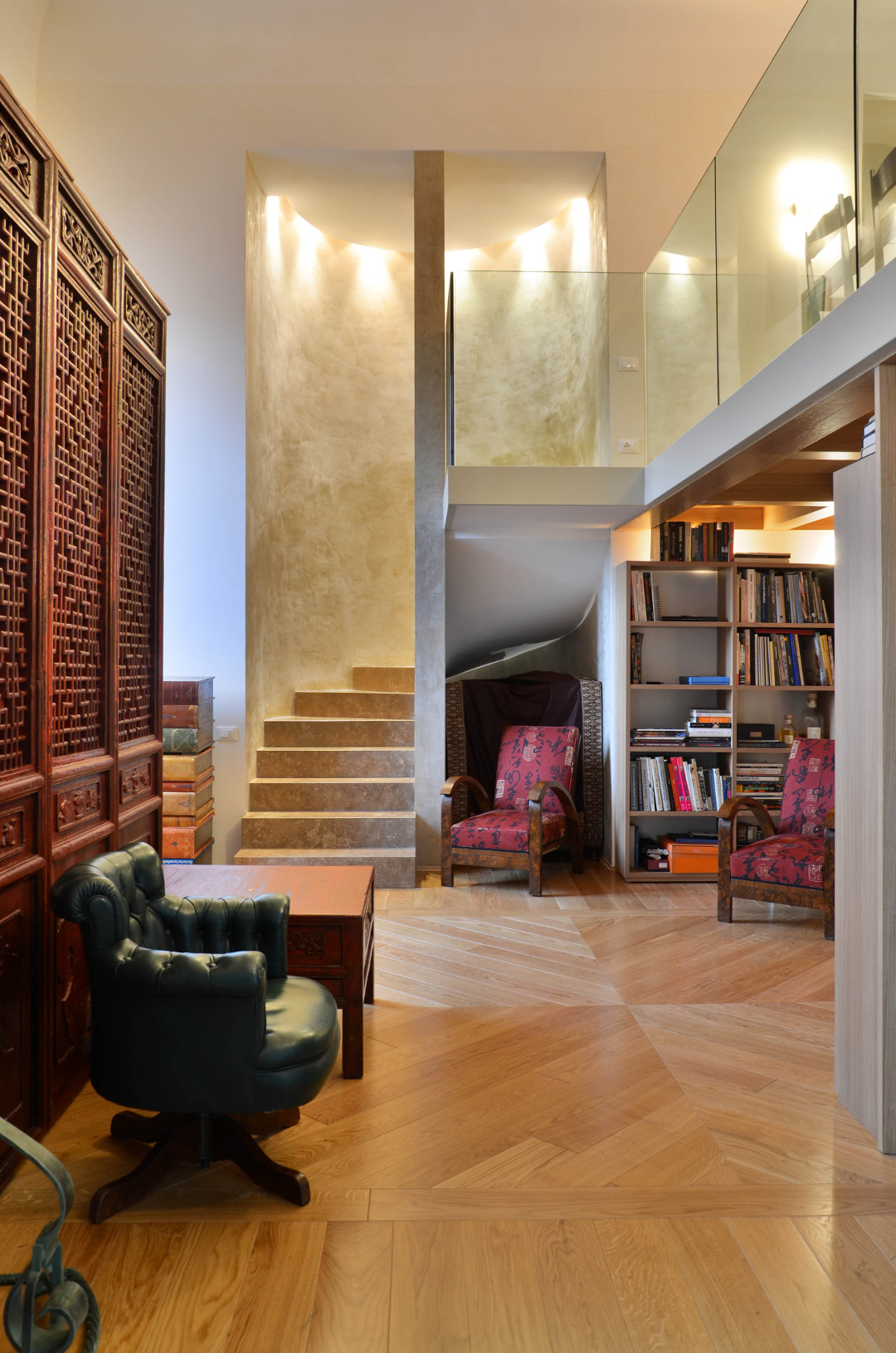 Between innovation and tradition
An elaborate dwelling on the Arno River
In the historic center of Florence, along the Arno River, a prestigious home has been renovated according to a project by the architectural firm Melucci Nardini Associati.
Architects always prefer materials realized via constructive tradition, often reinterpreted in a contemporary note: wood, natural stones, travertine and in particular Pietra di Rapolano.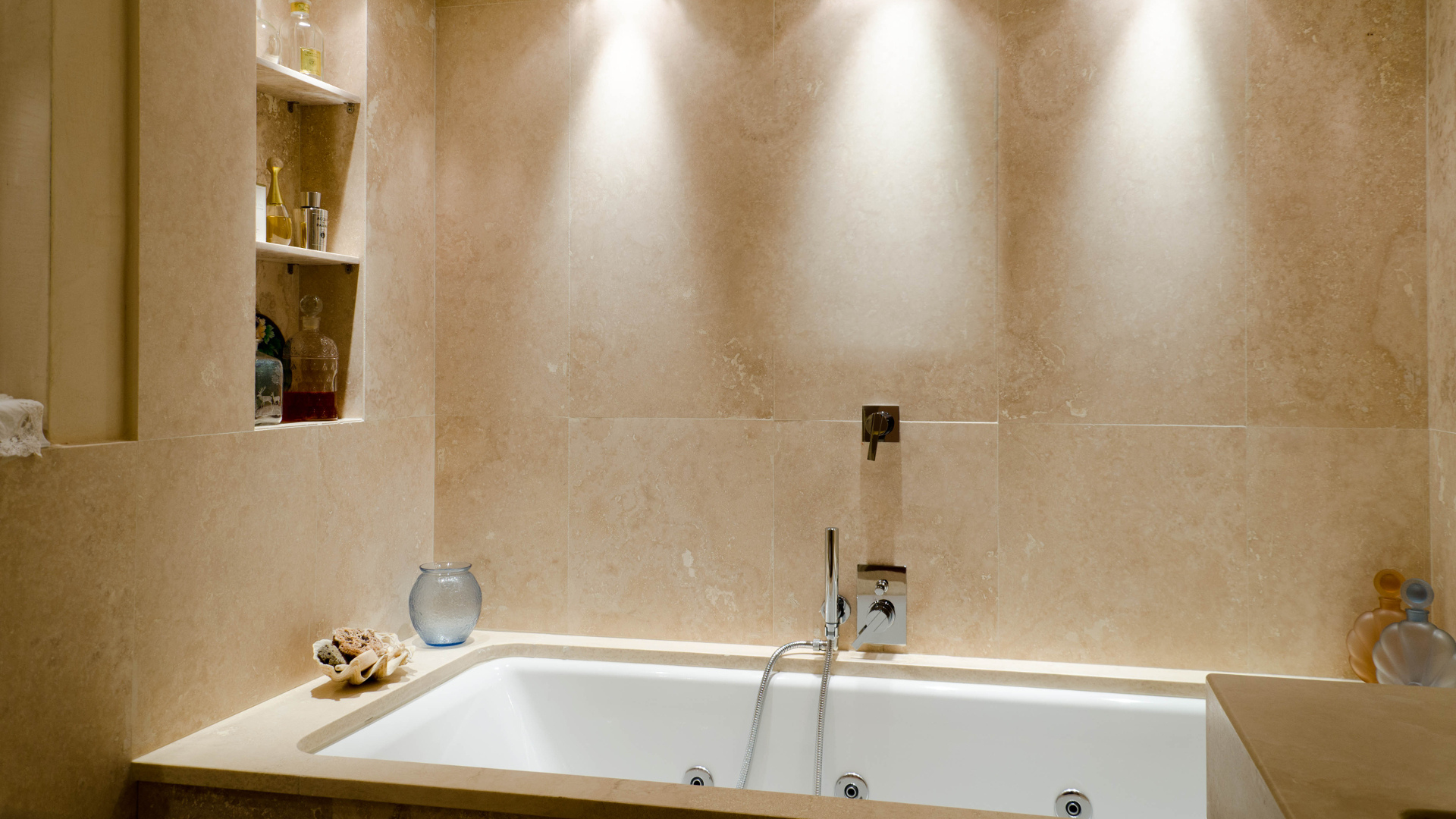 The choice of travertine
Within the residence, which is spread over two floors, our travertines were used for the bathrooms, the kitchen, and the internal stairs. The colors chosen vary from light travertine, dark, and veined, depending on the environments and the chromatic effects sought.
The circular staircase, placed at the entrance of the house, was made to measure in travertine walnut, selection Becagli scuro (code PDR011). For the master bathroom floor and lining, a clearer, more uniform selection of Pietra di Rapolano was chosen, specifically Nuvolato (code PDR031) in standard measuring slabs (45.7x91x1.3), as well as pieces tailored for the bathtub top and the bathroom cabinet, which contains a white ceramic sink. A luxurious and elegant bathroom carefully decorated with artist prints, chrome details, and clever light usage that enhances the bathtub and the wall behind it.
In addition, the service bathroom floors, walls and the top washbasin, were also covered in Becagli Scuro travertine.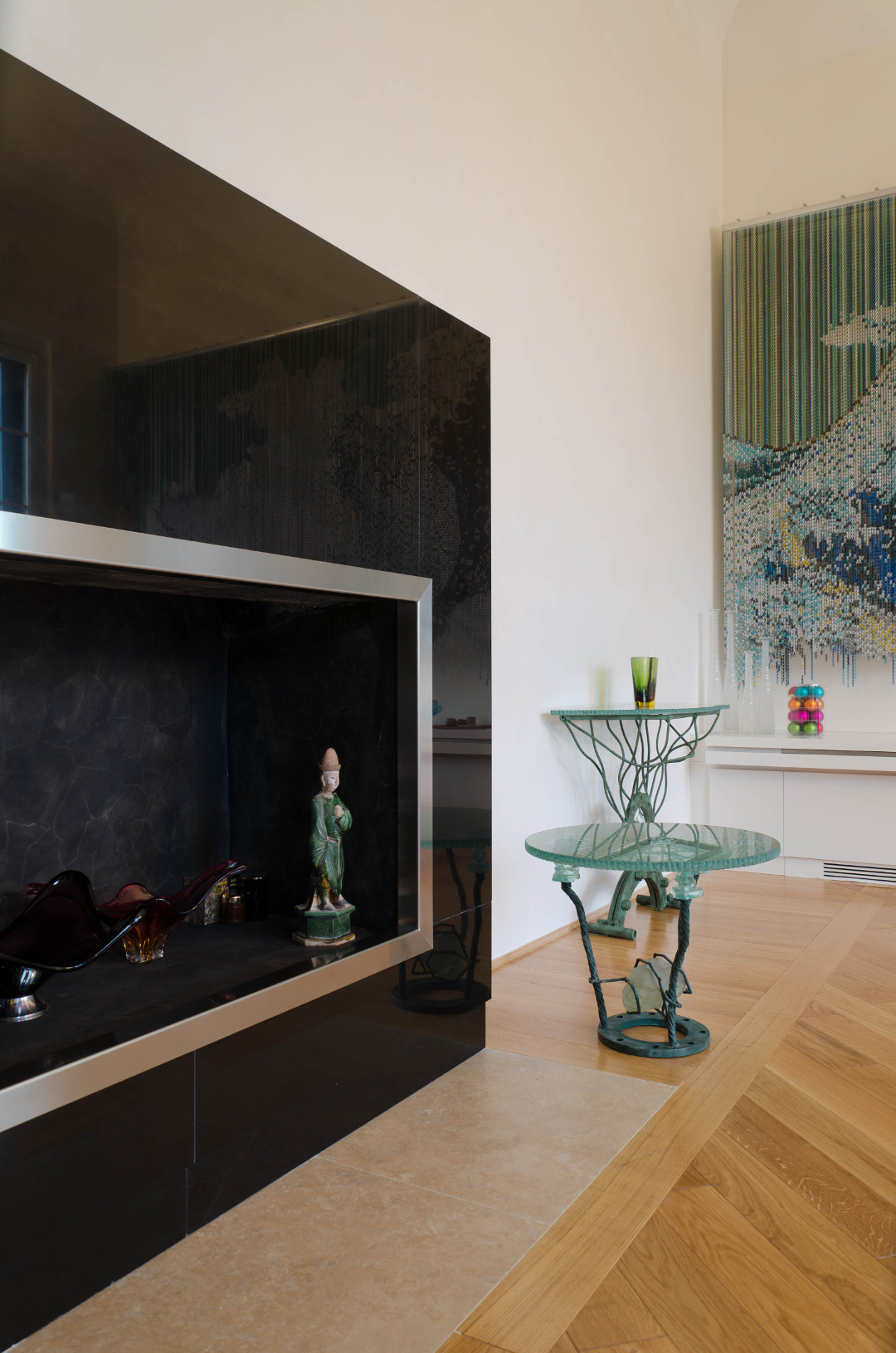 The use of customized plates, together with standard pieces, favored the optimization of costs while maintaining the prestige and uniqueness of an environment made of natural stone.
Other details within the house were made from the Pietra di Rapolano Nuvolato selection, such as the internal connecting steps and the base of the modern fireplace or the kitchen counters and flooring.
other photos of the project
products used in this project
Contact us for information
or to request a custom estimate