Environments - 19 May 2016
Country style Kitchen with travertine
The country style is perfect in the kitchen. Natural materials are suitable for the rustic and cozy look where wood is extensively used in a wide range of tones.
The natural stone in particular it has been always used in the kitchens for floors and wall coverings as well as the kitchen sink.
In this project for a house in the hills of Florence, near the countryside, kitchen it has covered and paved with travertine Terra Chiara – PDR013 with beige background and veined tiles, one of the most typical colors of Pietra di Rapolano.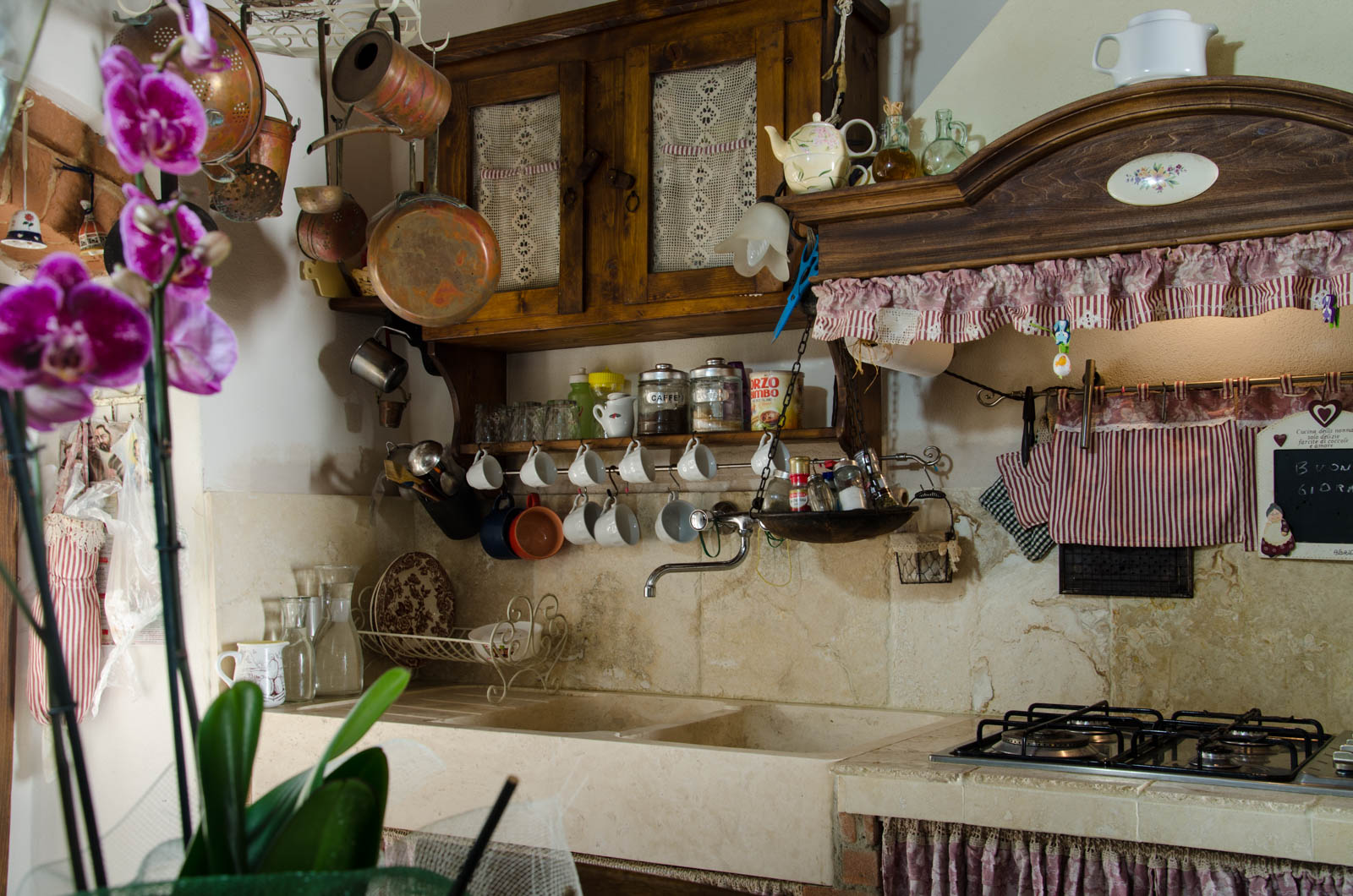 The main piece in the room is the kitchen solid stone sink that combines the beauty of the material and its traditional strength and durability.
In our catalogue are available different types of kitchen sinks with one or three basins. Fr this project we have chosen the Country VA011CH, rectangular double basin travertine sink with grooved draining board.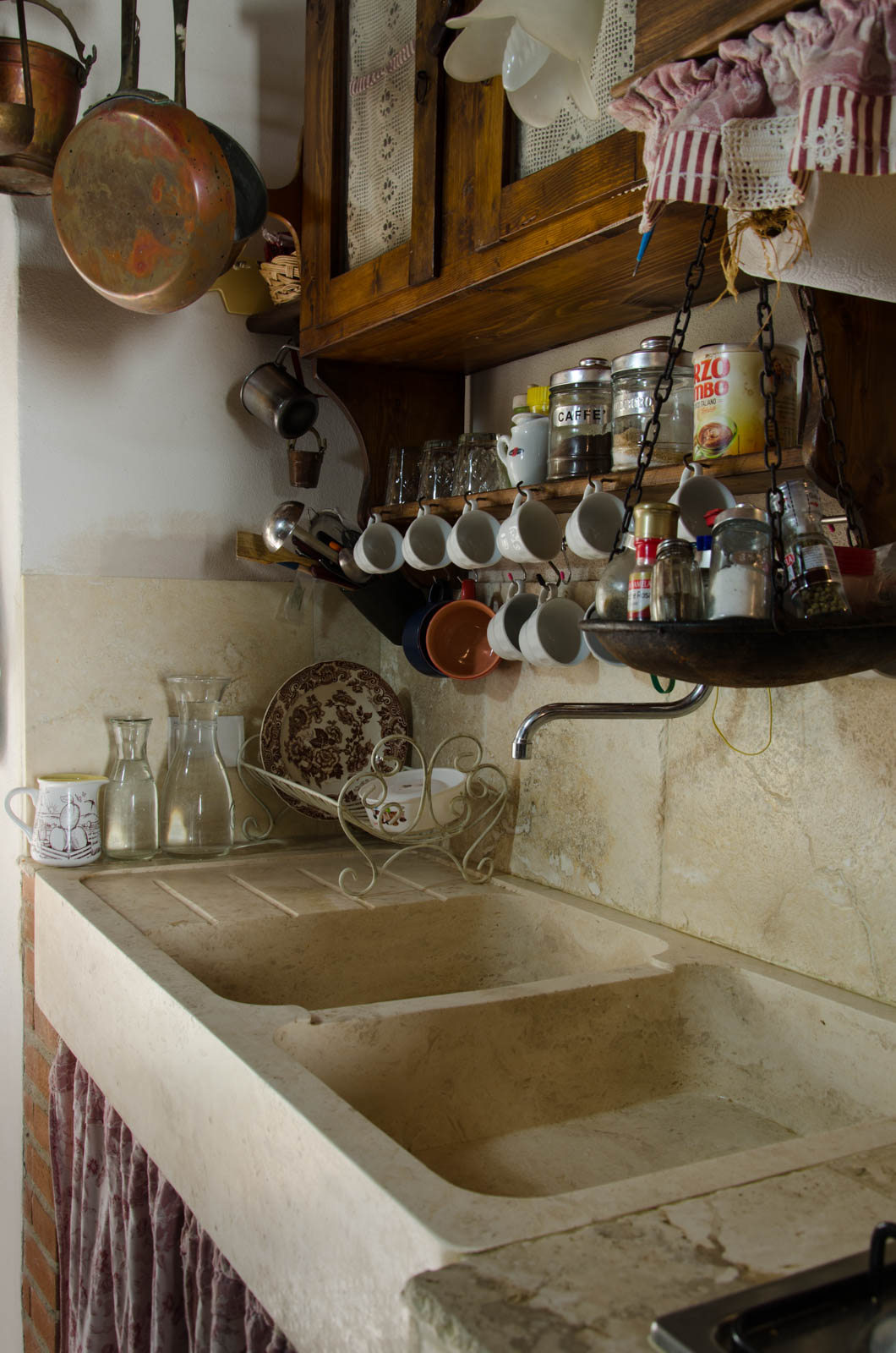 The kitchen sink with its traditional design and its unique nuances is a really special design piece. Country kitchen sink is the typical sink for the tuscan country houses.
For floor and wall coverings instead it has been choosen the same color selection in the Comp40 size, a mix of tiles of different shapes.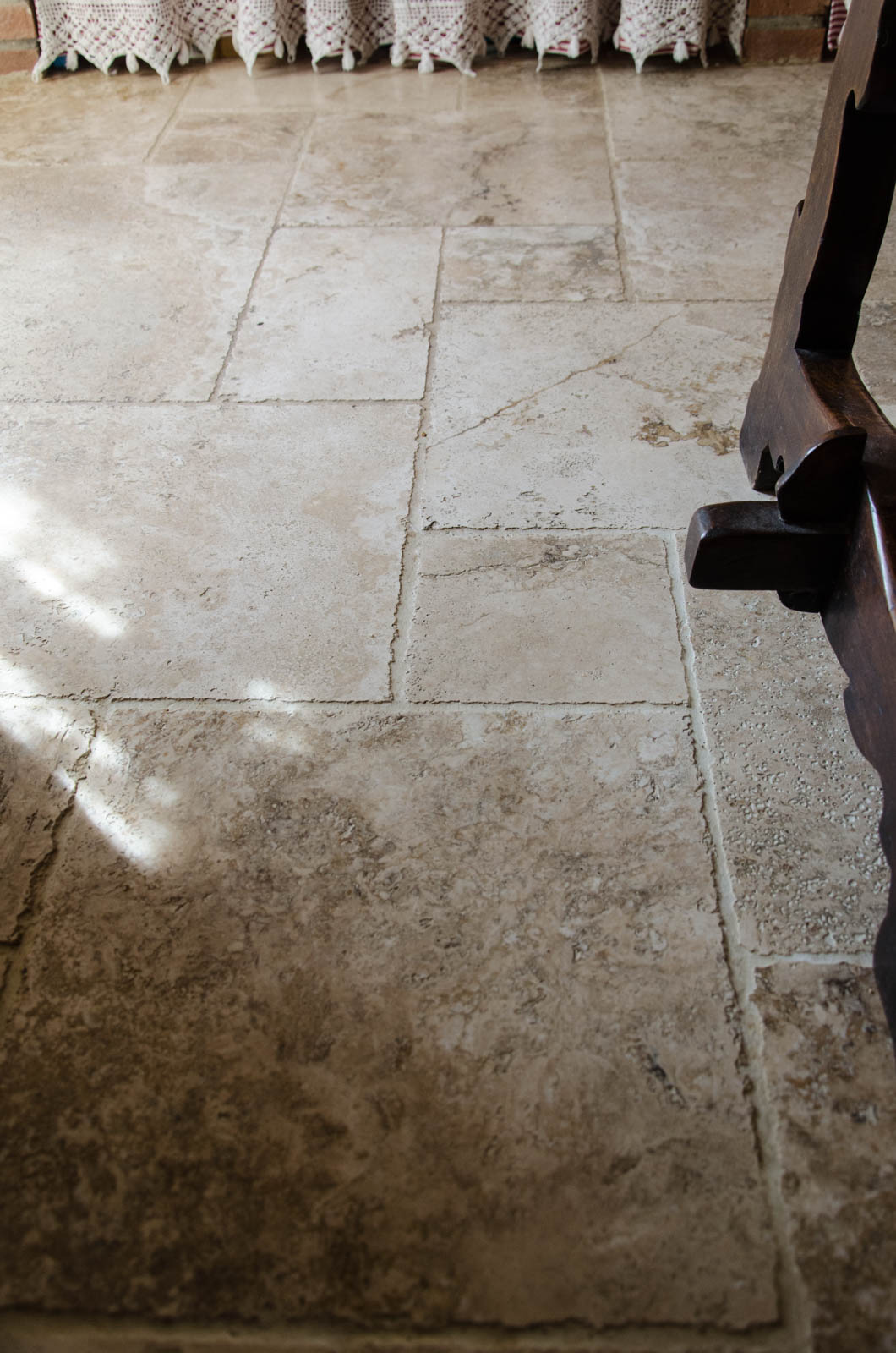 For a perfect shabby chic style kitchen it is important to choose furniture made in wood land table and chairs with a vintage look. Other elements are the stone hood, the textiles and metals such as copper and iron pots, pans and knobs.
All these materials are able to give to the kitchen a warmth and coziness typical of the country houses.