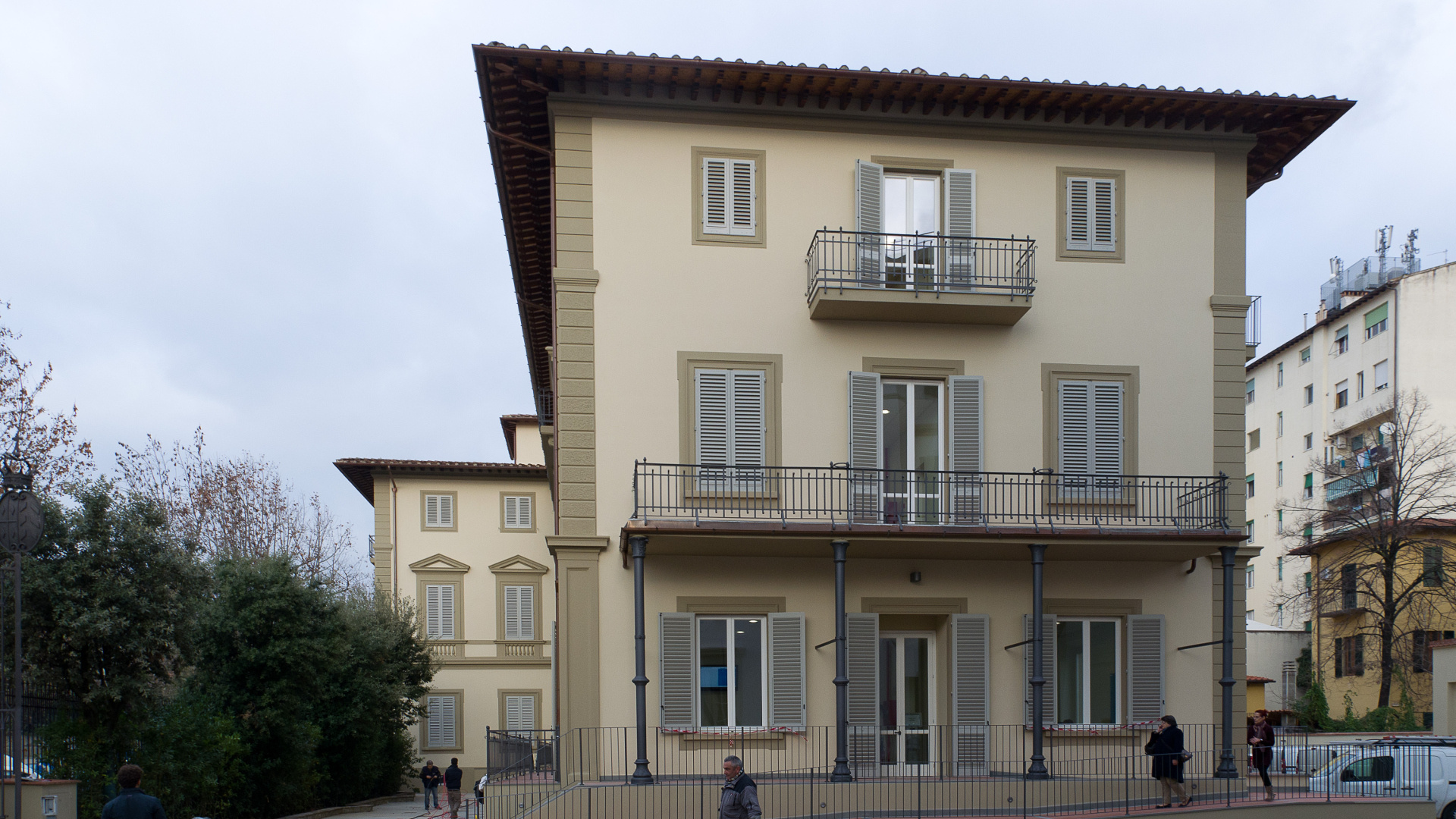 The meeting between professionalism and comfort
A multipurpose clinic in a prestigious setting
Villa Vittoria, a nineteenth-century building located in Viale Matteotti in Florence, was acquired by the Villa Donatello group and completely renovated to accommodate a new area of the hospital clinic.
The work carried out included the total renovation of the entire building, proposed by architect Andrea Peruzzi. The labor, given the structure's state of abandonment, lasted from 2012 to 2014 and was carried out by the company Sire of Florence specializing in the renovation of historic buildings with fine finishes.
Before the intervention the building was seriously deteriorated due to negligence. Its story, dated back to between 1868 and 1871, is intertwined with that of the birth of the Savonarola district and of the city's new urban structure following the demolition of the ancient walls, to make room for the new beltway avenues.
Initially the structure was for residential use, then it was transformed into a nursing home and used as such until the beginning of the1990s. From that moment, until the beginning of the restoration work, the structure had been left in a state of neglect.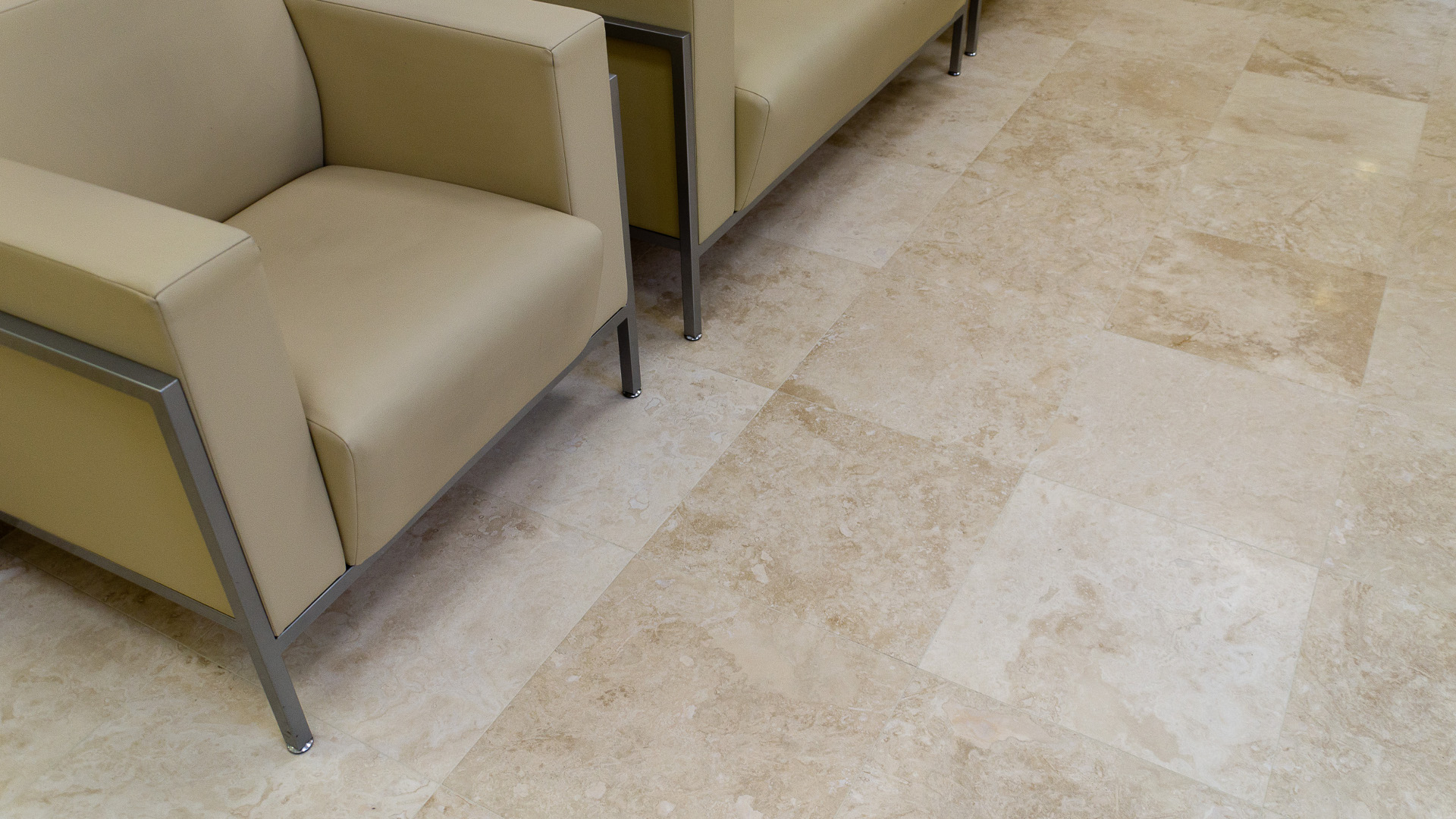 The choice of travertine
In addition to providing its patients with the best medical expertise and related equipment available, Villa Donatello is a private hospital whose objective is to make the stay of their patients as comfortable as possible.
For this reason every detail had to be studied, for functionality towards medical needs, as well as aesthetically, as to offer the most comfort possible to patients. The chosen materials had to be of value, capable of arousing wellbeing and relaxation, while also respecting the historical architectural value of the structure.
This important requisite, submitted to us by the designer, was fully met by the selection of travertine called Light Blend (code PDR067). This material was chosen for all public areas, bathrooms, and floors of the hospital, within the structure.
The chosen color selection is a travertine of beige background with light, bright and pleasant spots, particularly suitable for high traffic environments.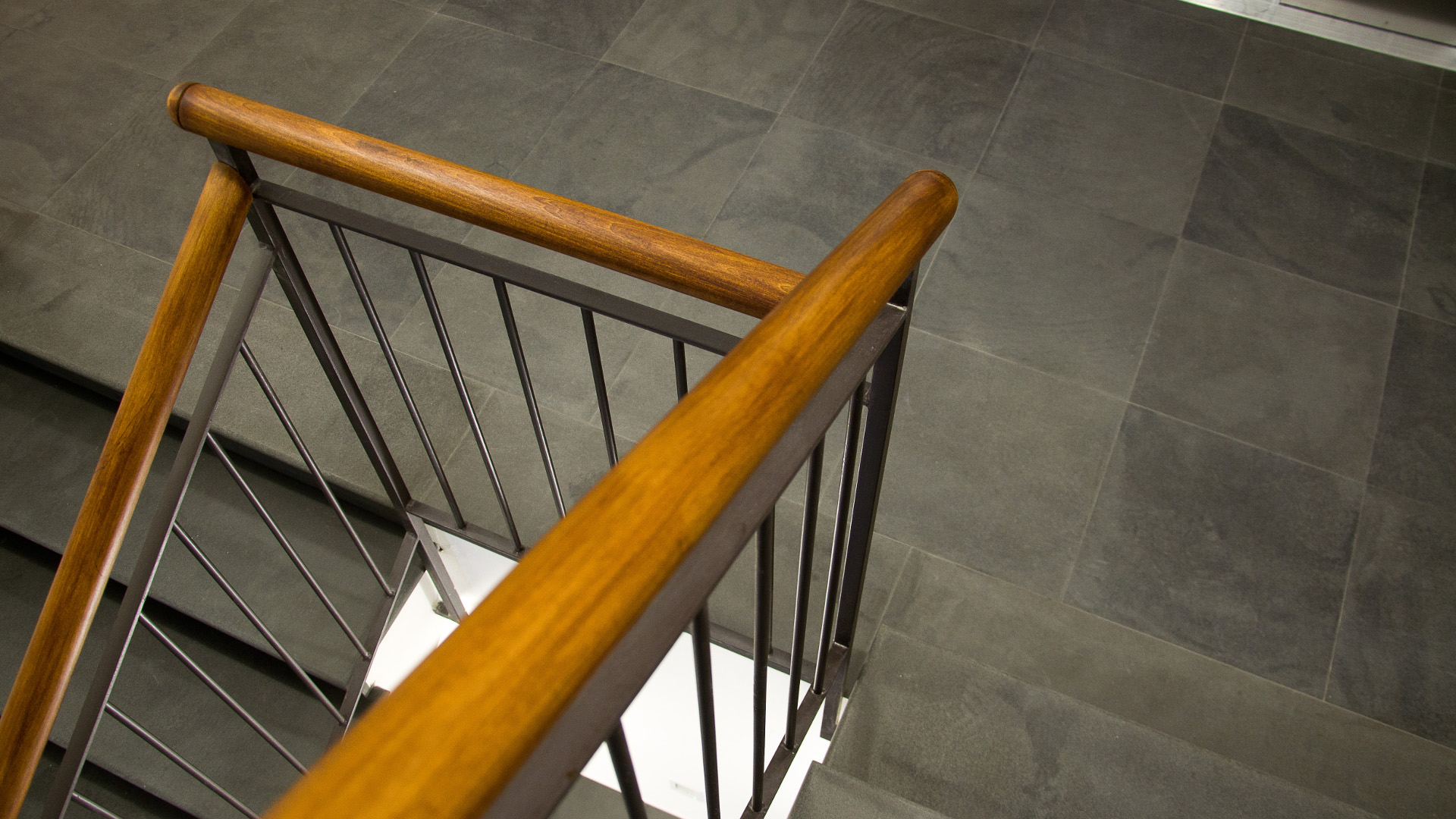 The stairs and the landings facing them are made of gray basalt, a very hard and resistant material, evocative of the Florentine construction tradition, in classic colors.
For this work Pietre di Rapolano carried out surveys and measurements to prepare the executive drawings of the stairs and of all the special pieces needed. As to provide a complete service, in addition to the drawings, a detailed list of the parts shipped on site was drawn up with the position of the various elements in individual boxes, making the laying process much easier.
other photos of the project
products used in this project
Contact us for information
or to request a custom estimate