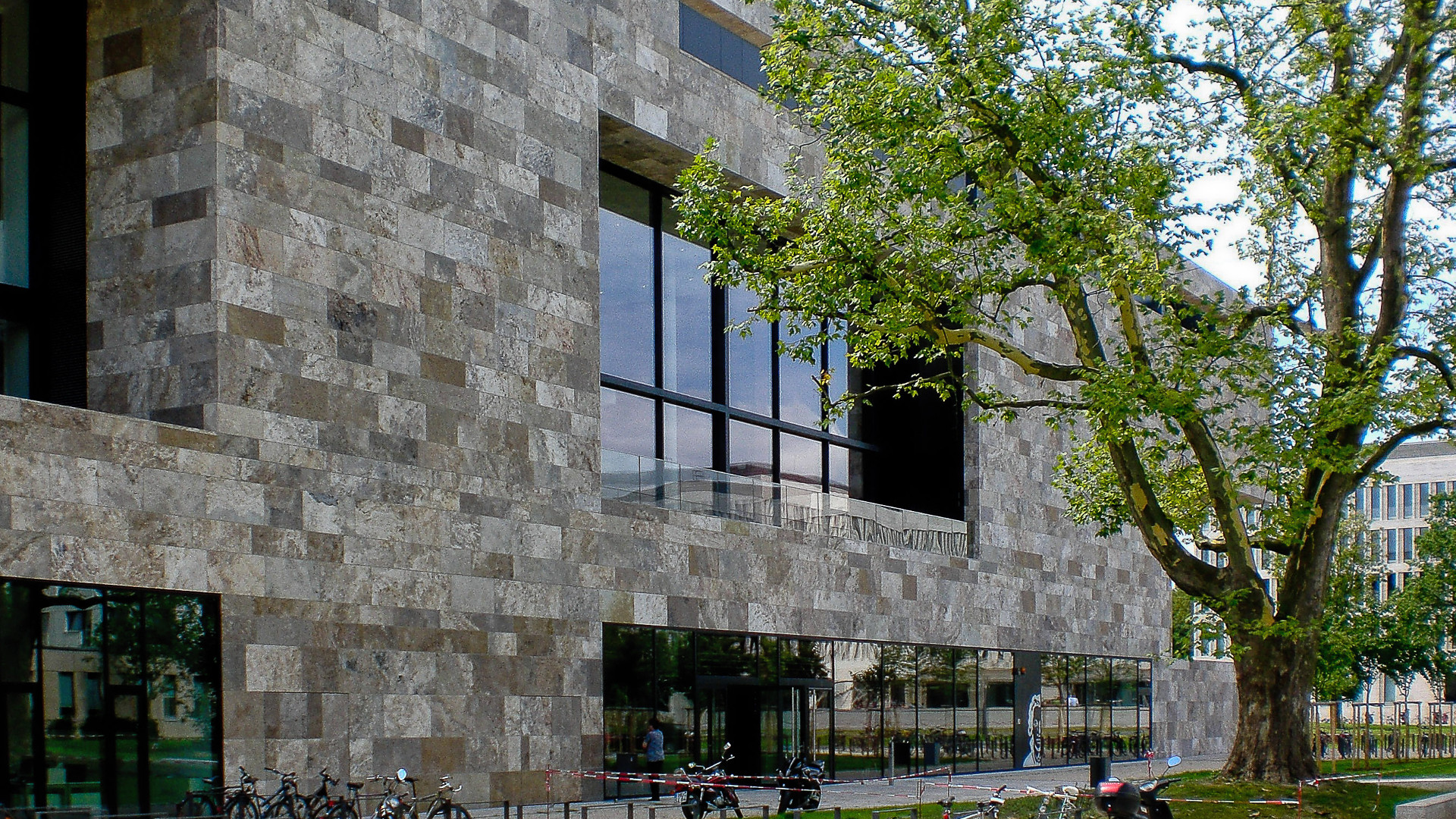 The elective affinities of travertine
J. W. Goethe University of Frankfurt
An entire wall of travertine decorates the façade of the new building the J. W. Goethe University of Frankfurt campus, which is also used for the school cafeteria.
The project, designed by architect Ferdinand Heide, involved the construction of a ventilated travertine facade: it was a complex undertaking because the required material was to decorated a prestigious public building, demanding high quality, and respect for strict color standards.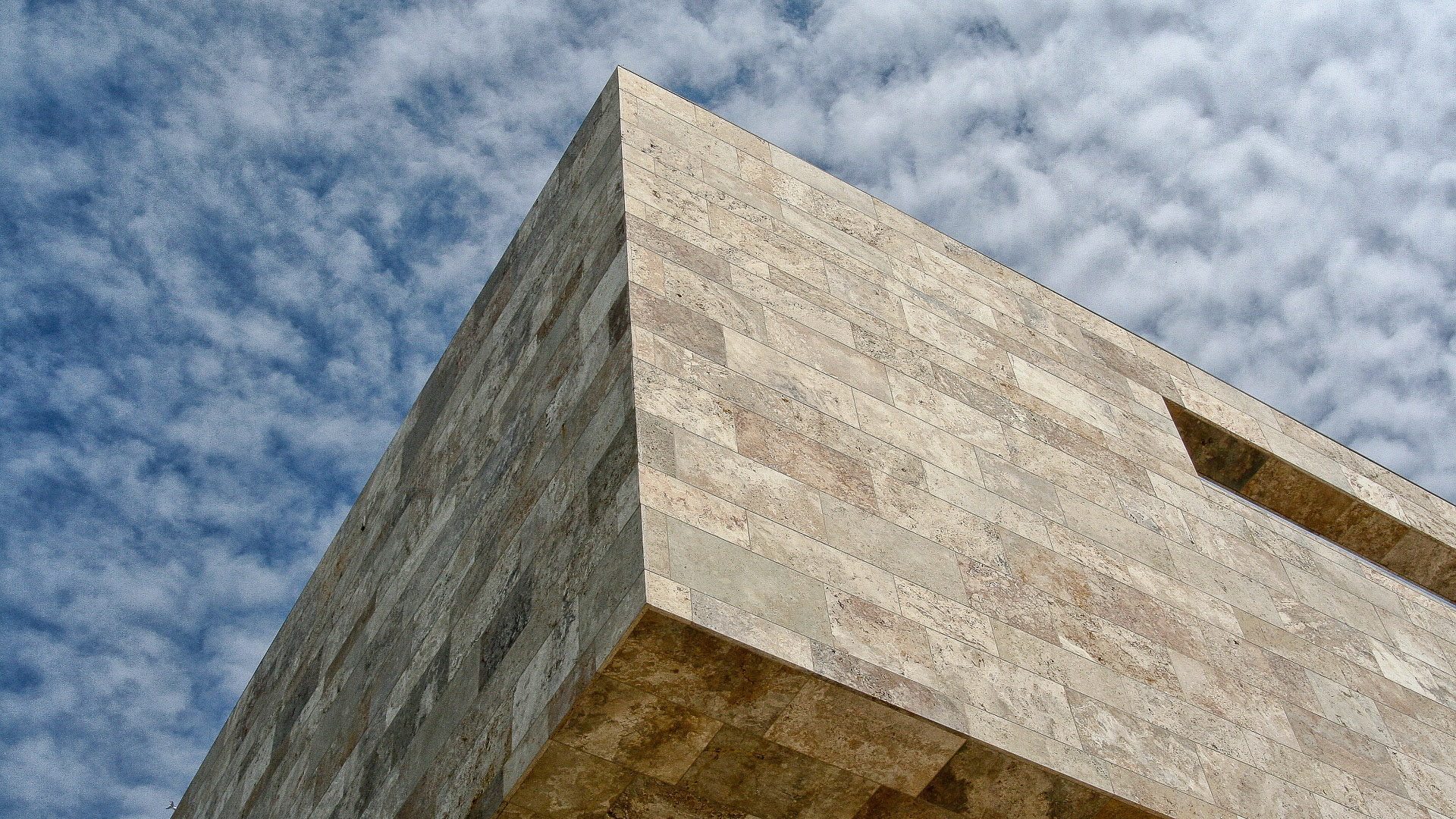 The choice of travertine
Firstly, all the tests necessary for mechanical resistance, for frost related stress, for wind resistance, were carried out. In order to define the colors and chromatic limits, within which tonal variations were considered acceptable, a test wall was carried out, comparing the aesthetic and dimensional requirements with the actual dimensions of the pieces obtainable in production.
With the goal to optimize the final costs while satisfying the aesthetic needs, we chose to use all of the colors found in the Rapolano quarries, eliminating only the pieces that were too light or too dark.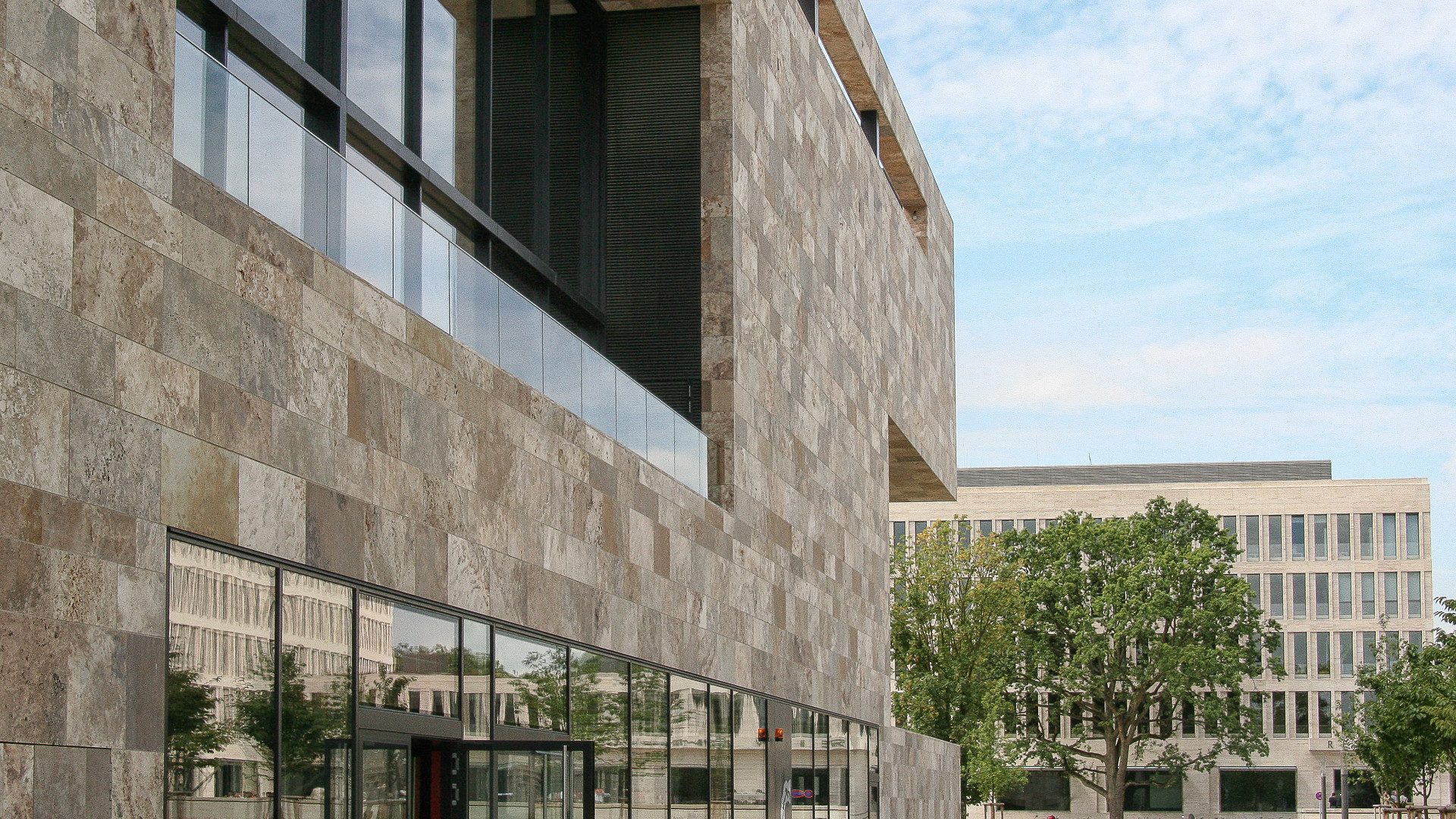 With these pieces, a façade design composition was created, exploiting the maximum dimensions of the slabs obtained from the blocks. The model was used in the factory throughout the production and the sample was exhibited on site during the assembly of the ventilated stone exterior.
The final effect is impactful: on the imposing façade one finds the textures and colors of the Tuscan countryside, which define the image of the entire structure.
Even at the technical level the choice of using travertine was optimal, considering that the city of Frankfurt is subject to a continental climate with hot summers and cold, icy winters, and given travertine's excellent resistance.
The cladding slabs are anchored to the building by a metal structure that permits air passage between the actual building and the stone dressing.