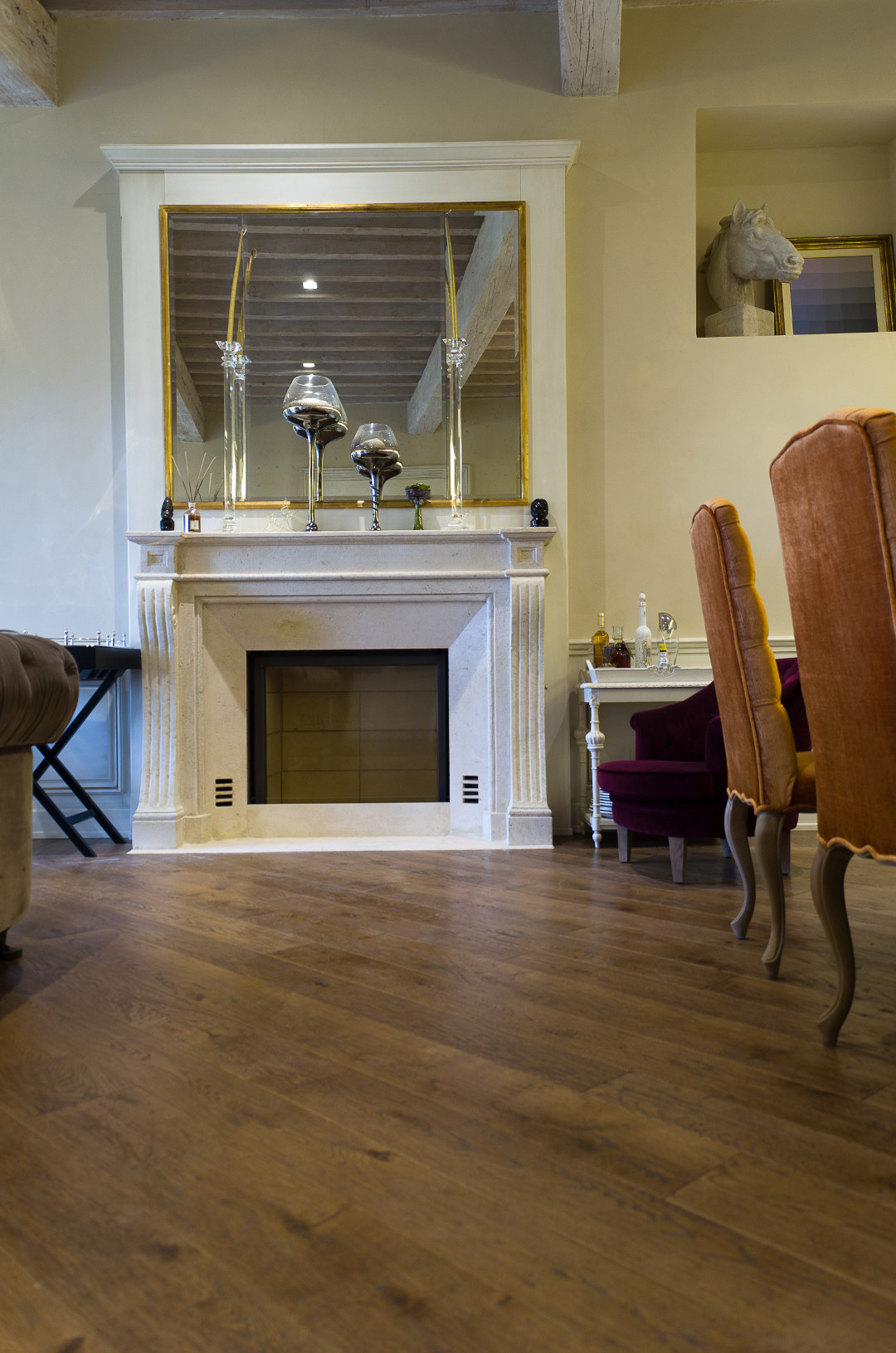 Travertine that warms the heart
A sculptural fireplace
A private residence situated on the hills of Fiesole just outside Florence, where the protagonist is a hand-carved fireplace in light travertine with classic lines.
Arcabi planned and oversaw the entire restoration and furnishings project; the fireplace was crafted by the sculptor Simone Bonciani.
From creating the aesthetic stimuli, to the planning and the execution, all the phases were managed in collaboration between the architects, Pietre di Rapolano, and the client. The manual work scrupulously followed our executive design based on formal suggestions by the designers: step by step the stone took shape, with grooves, fluting, and decorative motifs.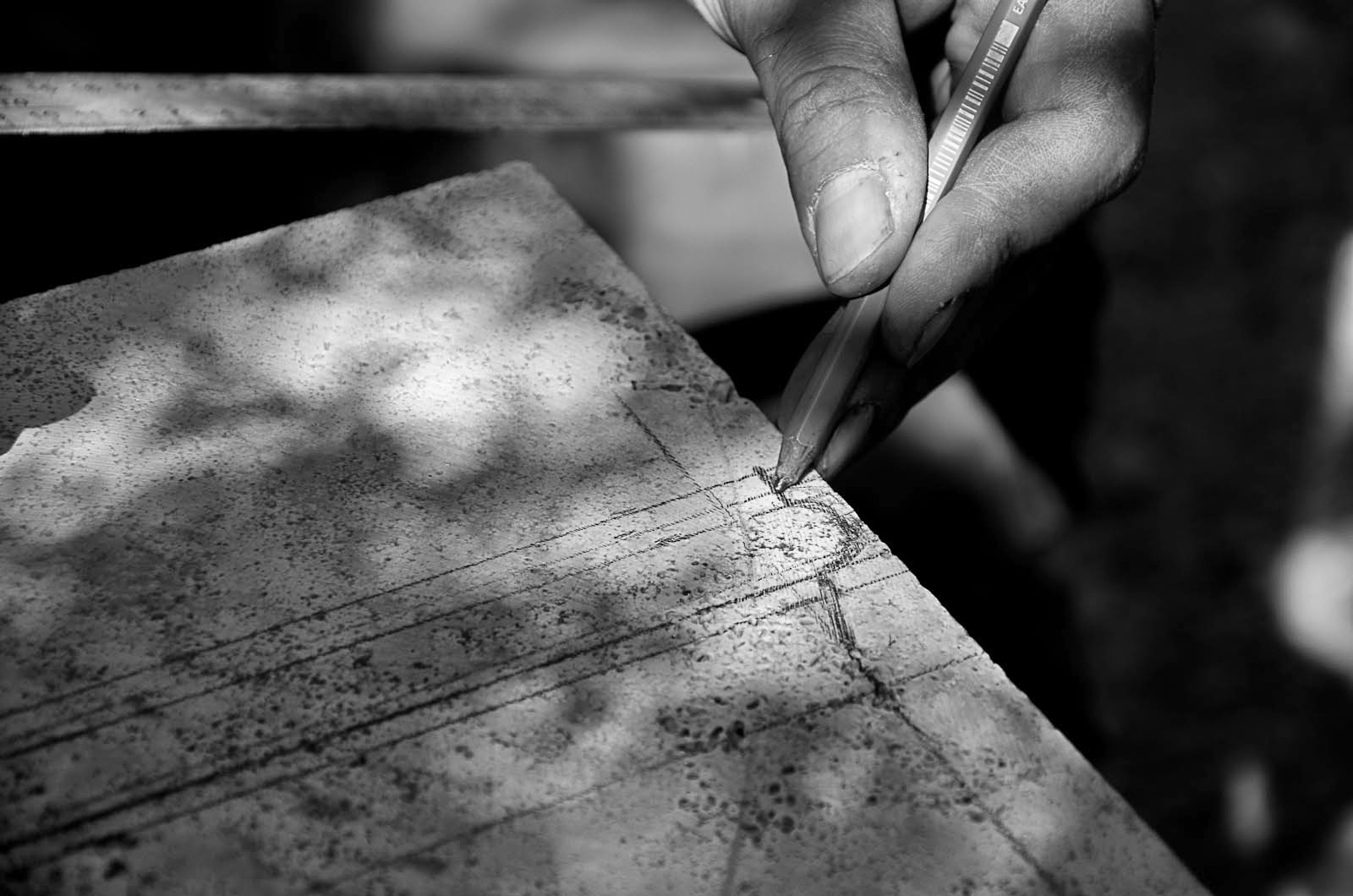 Travertine
The designers' idea was to create a classic carved stone fireplace, while incorporating slender, lighter, slightly more contemporary, lines.
Travertine, used in many other rooms of the house, seemed the most suitable material for this skillful manual artisan work of art.
With this project we embodied the words of Richard Sennett, referring to a manner of producing inspired by the "qualities of ancient craftsmen: knowledge of tools, perfectionism, the ability to predict the consequences of their work, thoughtfulness not only for profit."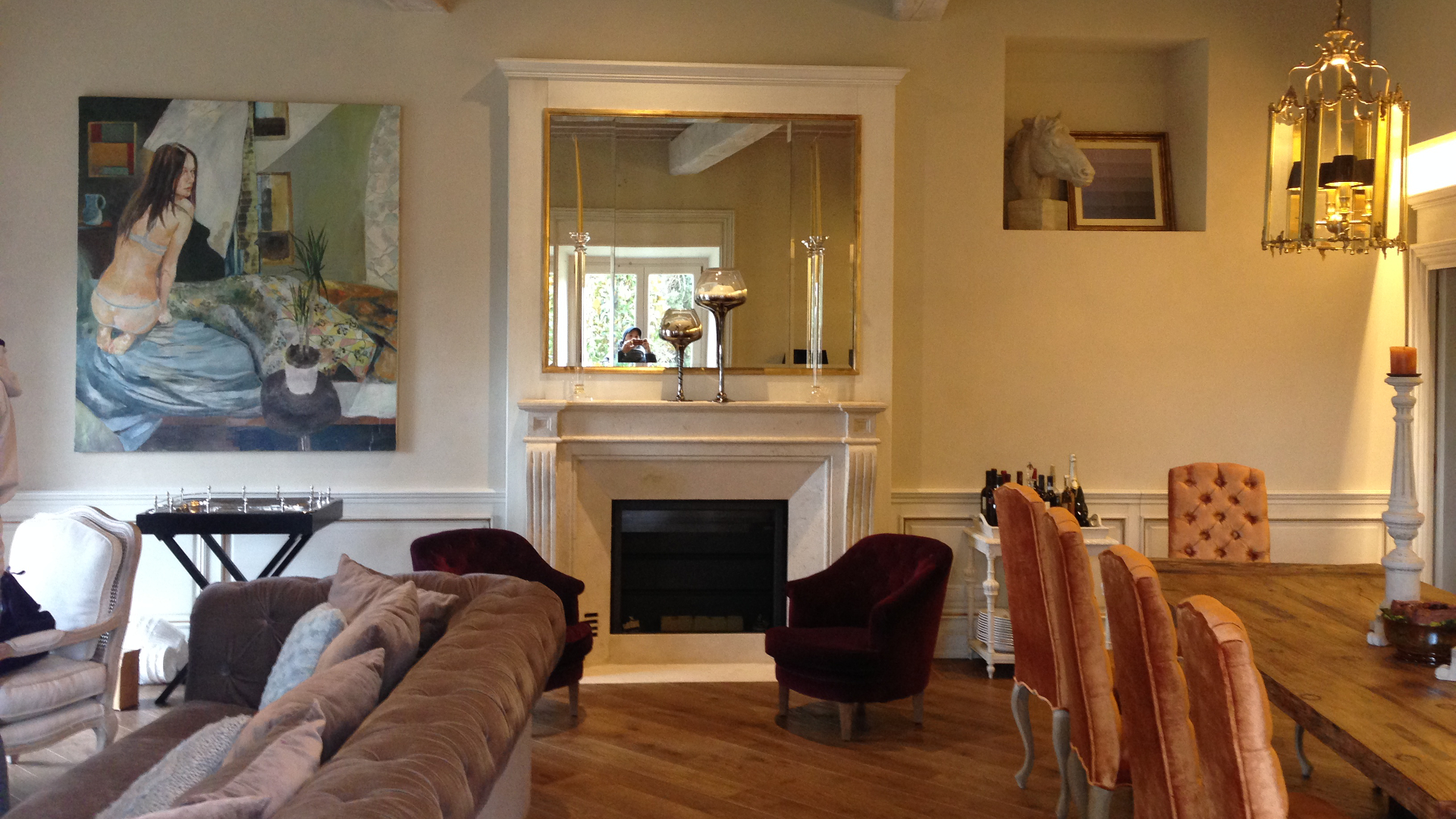 And that is exactly what occurred during the realization of this artifact: the creation took place directly in our headquarters where our technicians guided Simone Bonciani's hand, who started by grinding the blocks of stone, sawing above the motifs that would eventually take shape, and be refined with various chisels moldings and decorations.
Once all the components of the fireplace were made (the two side panels and the pediment) the pieces were installed in our laboratories.
The work, made of solid travertine, is a unique piece capable of transforming the entire environment: the fire from this fireplace gives characteristic light effects to the sculpted stone for a truly spectacular final effect, which also warms the heart.