Design - 03 June 2019
Lilac Marble, expressive potential of a one-of-a-kind material
Lilac Marble is definitely one of the materials we would like to recommend to you. It is distinct due to its particular coloured veining and blue/violet nuances that stand out on a uniform white background.
The colour
The colour of the veining is linked to the presence of particular minerals that are created during the formation process and that take on a very original colour tending to shades of cobalt. The chromatic component is the most important factor in choosing a material and impacts the architect's and designer's taste and selections. Lilac marble is recognized due to these exact characteristics, which make it precious, rare, and thus highly sought after.
The veined design
Besides the colour, the design of the marble has its own value. The presence of veining is the dominant motif. Their irregular weaving and variegated arrangement, even if not heavily oriented, also makes it suitable for "open vein" applications.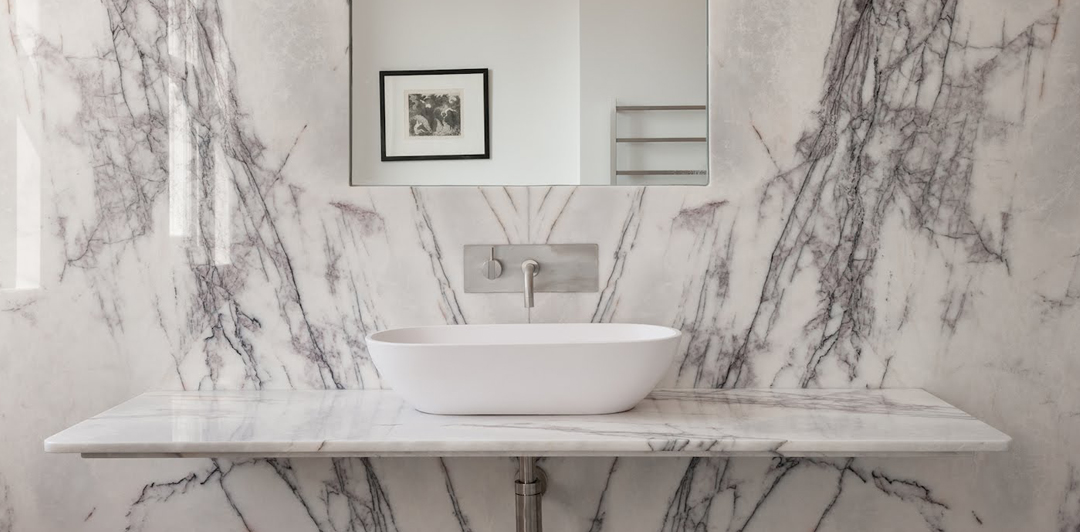 In this type of application, mirroring the slabs creates a design with reflected veining, which is very striking on walls and kitchen backsplashes.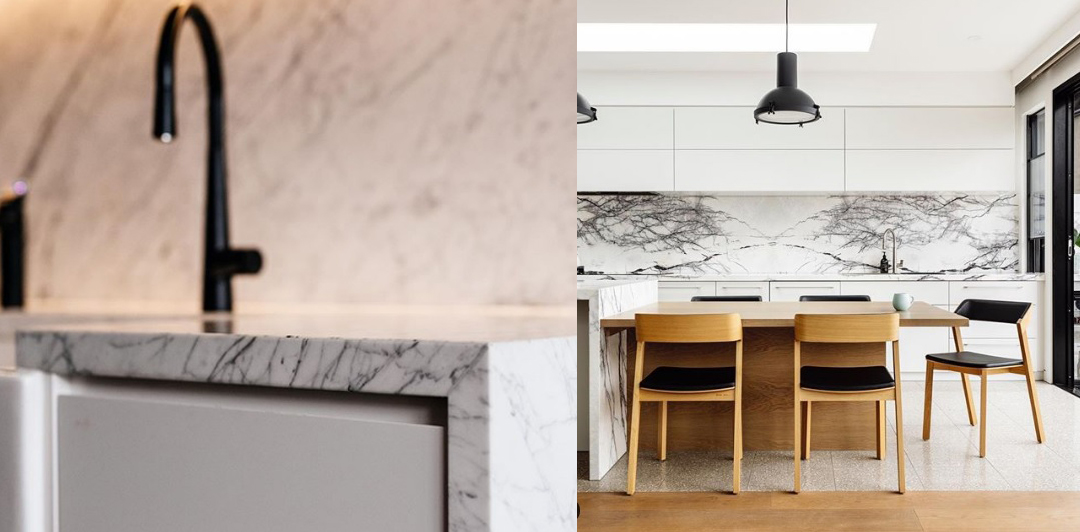 Formats and Applications
Like most coloured and delicate marbles, we recommend it be used for interiors rather than outdoors. Applications of this materials in small formats create interrupted decorative motifs and thus a certain visual discontinuity.
For example, in the bathroom shown, the marble was used in our 30.5 x 6 x 1.2 cm format for both the walls and floor.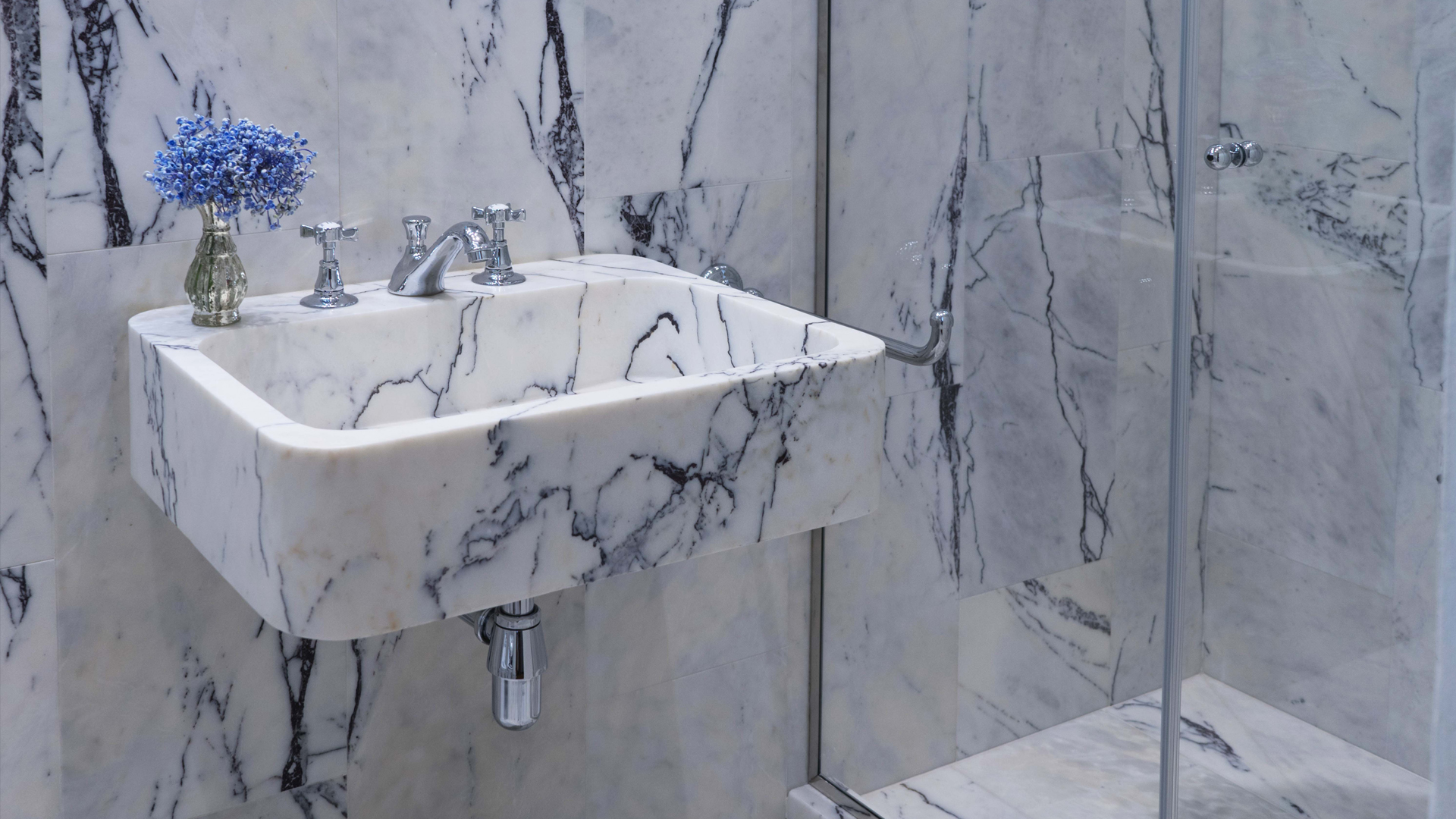 On the other hand, large formats work well for special applications in custom-designed environments.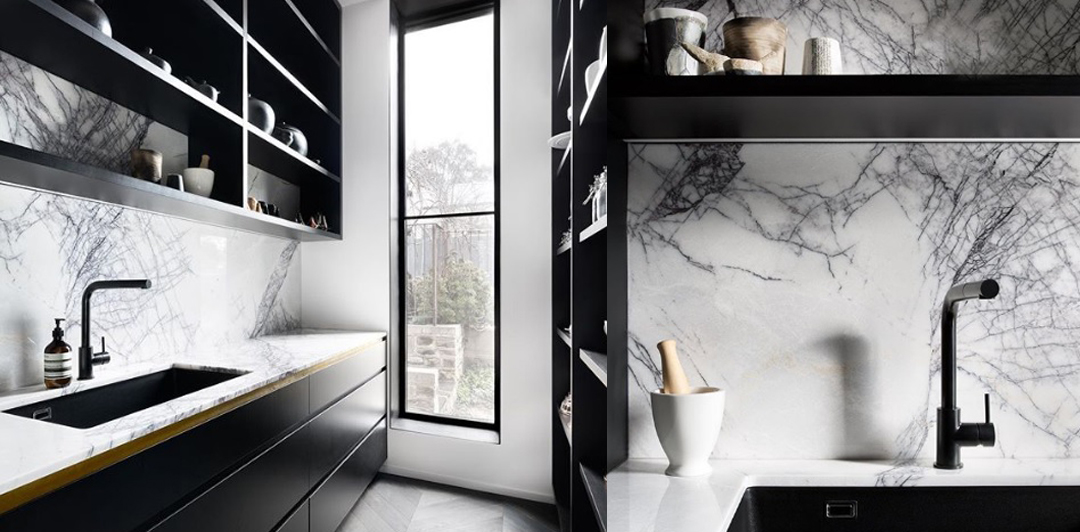 Furnishing elements
Lilac marble is perfect for creating different types of furnishing elements, which can be obtained starting from blocks modelled with CNC (computer numerical control) machines and then finished by hand.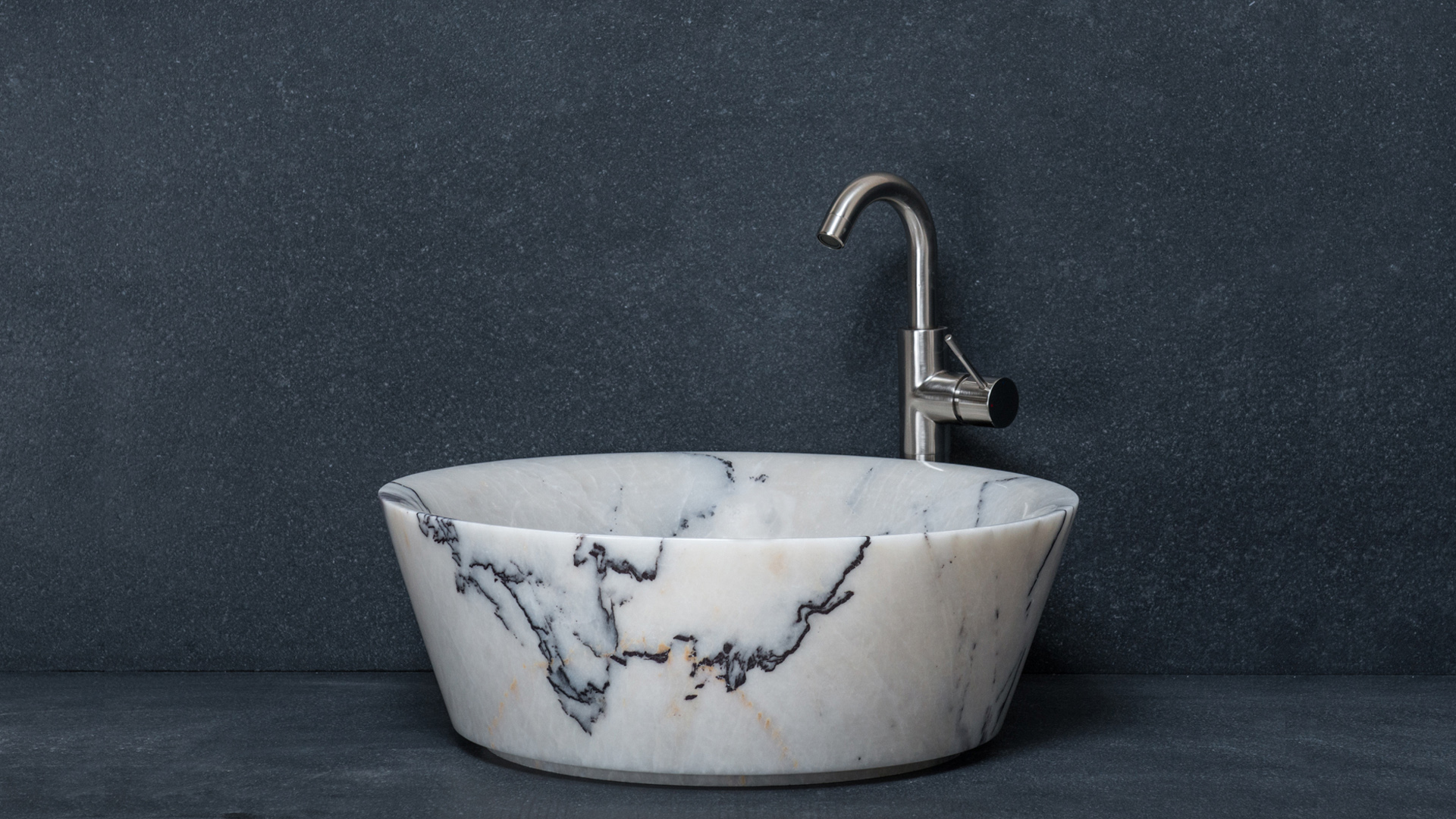 Sources and Photo Credits
FRENCH+TYE ARCHITECTURAL & INTERIOR PHOTOGRAPHY