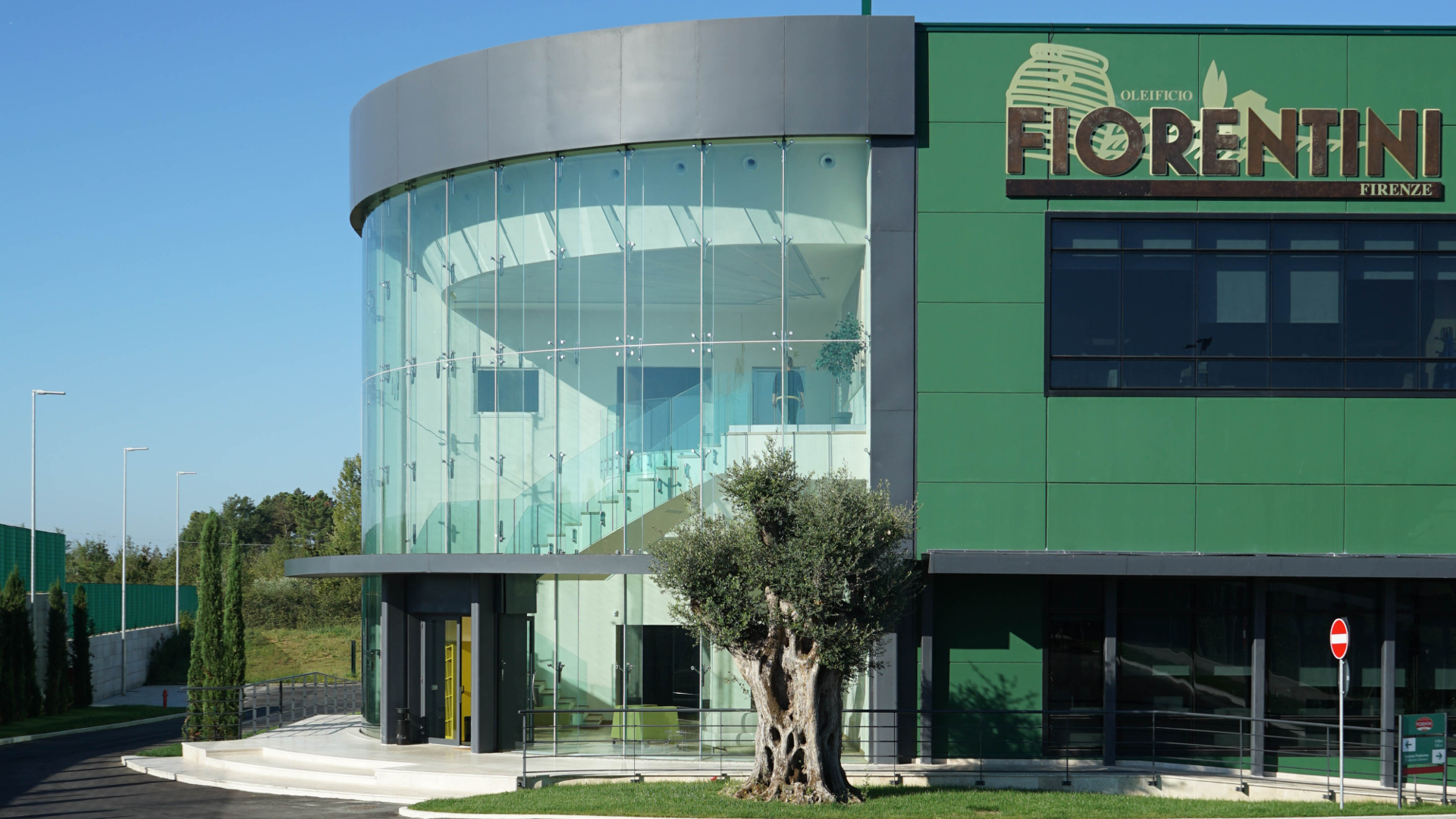 Design the existing
Fiorentini Firenze
The company Oleificio Fiorentini Firenze, which has dealt in oil packaging since 1995, recently inaugurated its new headquarters in Colle Val d'Elsa.
The Ing3plus Studio in Florence oversaw the design and construction management of the new building. The architectural composition revolves around a magnificent circular glass façade supported by a glass structure.
The luminous entrance emphasizes the architecture's prestige and its environments: a large room bordered by a curvilinear window with an imposing entrance staircase. Travertine was used for the pedestrian pavement of all the rooms surrounding the complex and also for the cladding of the façade of the small building at the entrance of the structure.
Travertine
We chose the Light Blend selection (Pdr code 067), lightly colored with pebble finish veins, aged not stuccoed.
It was necessary, however, to characterize the main building's entrance with large slabs cut in a curve that corresponded to the façade's structural elements and spread from them. The entrance stairs also had to follow the circularity of the glass façade.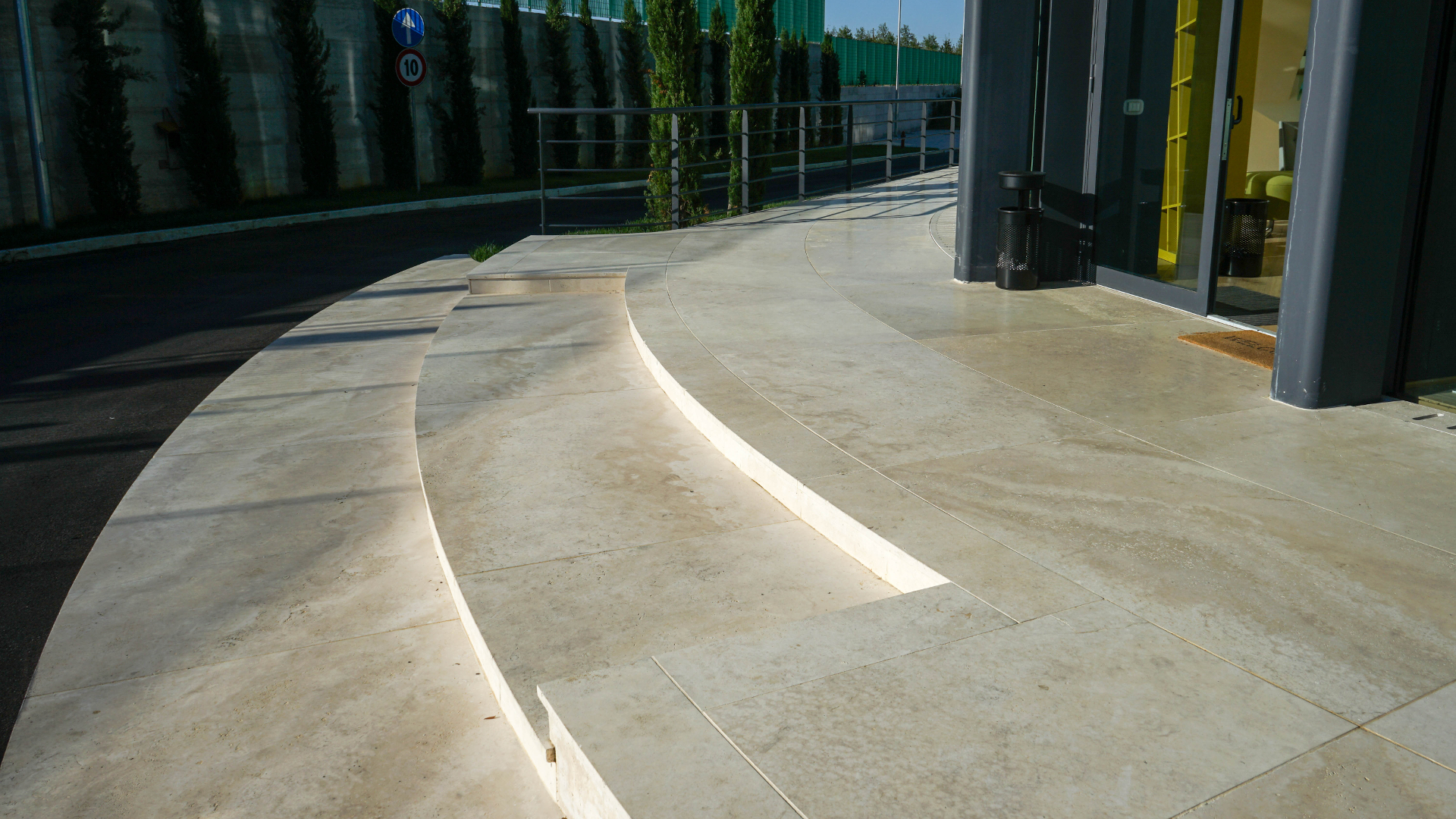 An accurate survey of existing pieces, and the identification of "jolly" pieces to be cut out, in order to obtain adequate correspondence between the travertine pieces and the underlying cement structure, facilitated a perfect alignment.
Pietre di Rapolano saw to the creation of the existing building's relief, the drawing of necessary execution pieces, and the supervision of the final installation.
To guarantee a perfect installation Pietre di Rapolano's team collaborated with the Teknoimpianti company of Prato, who specializes in assembling floors of every kind.
other photos of the project
products used in this project
Contact us for information
or to request a custom estimate