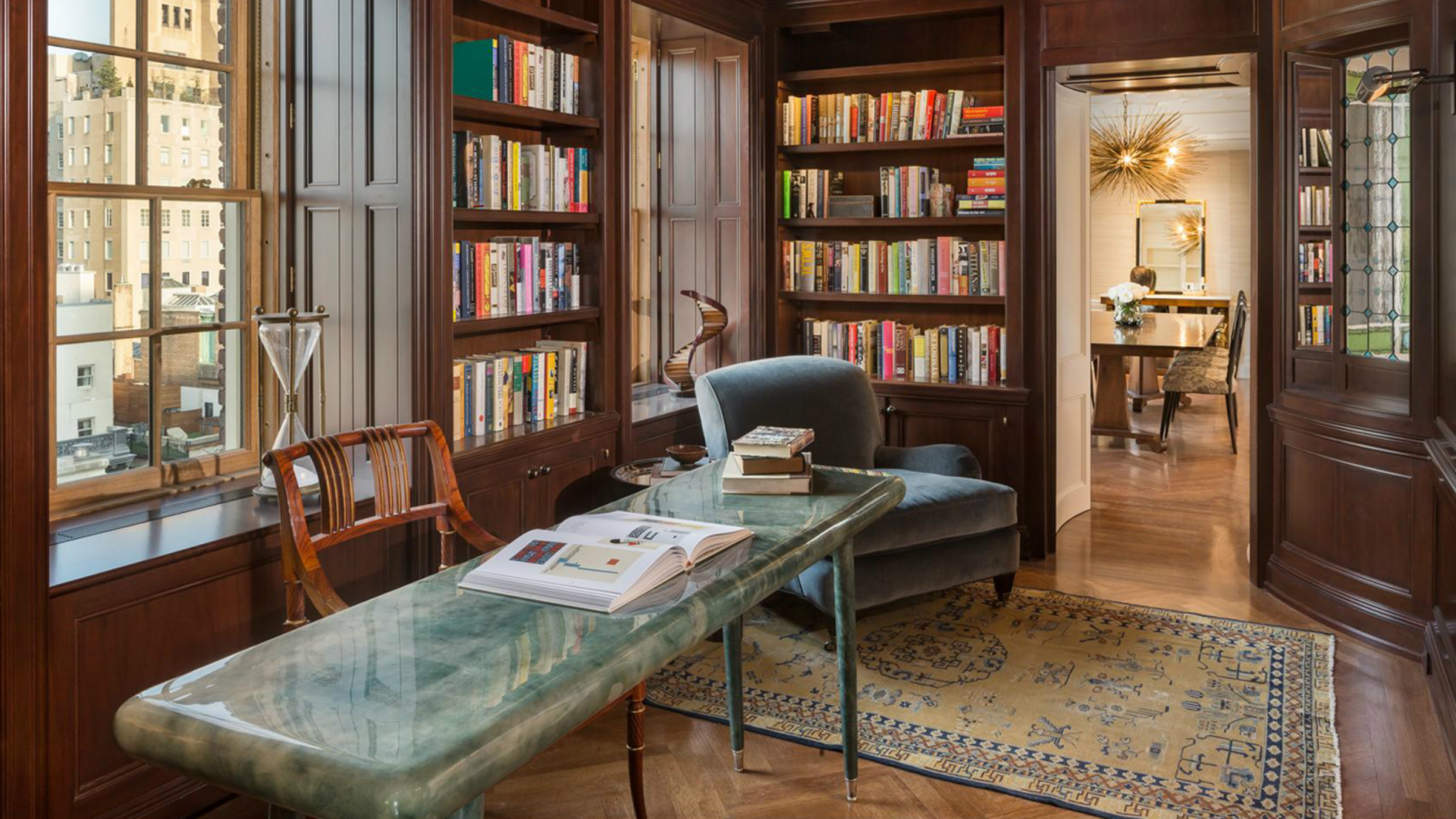 An extraordinary structure for the Big Apple
New York City, Fifht Avenue
A duplex apartment of over 350 square meters is located in a building on Fifth Avenue in front of Central Park in New York.
The residence was completely renovated in 2012, uniting two apartments on different floors, in one larger and more spacious dwelling, in the classic style typical of homes intended for New York's high bourgeoisie.
The project was planned by BW Architects of New York, a studio that bases its design poetics on respect for the history of buildings, creating avant-garde environments designed to last.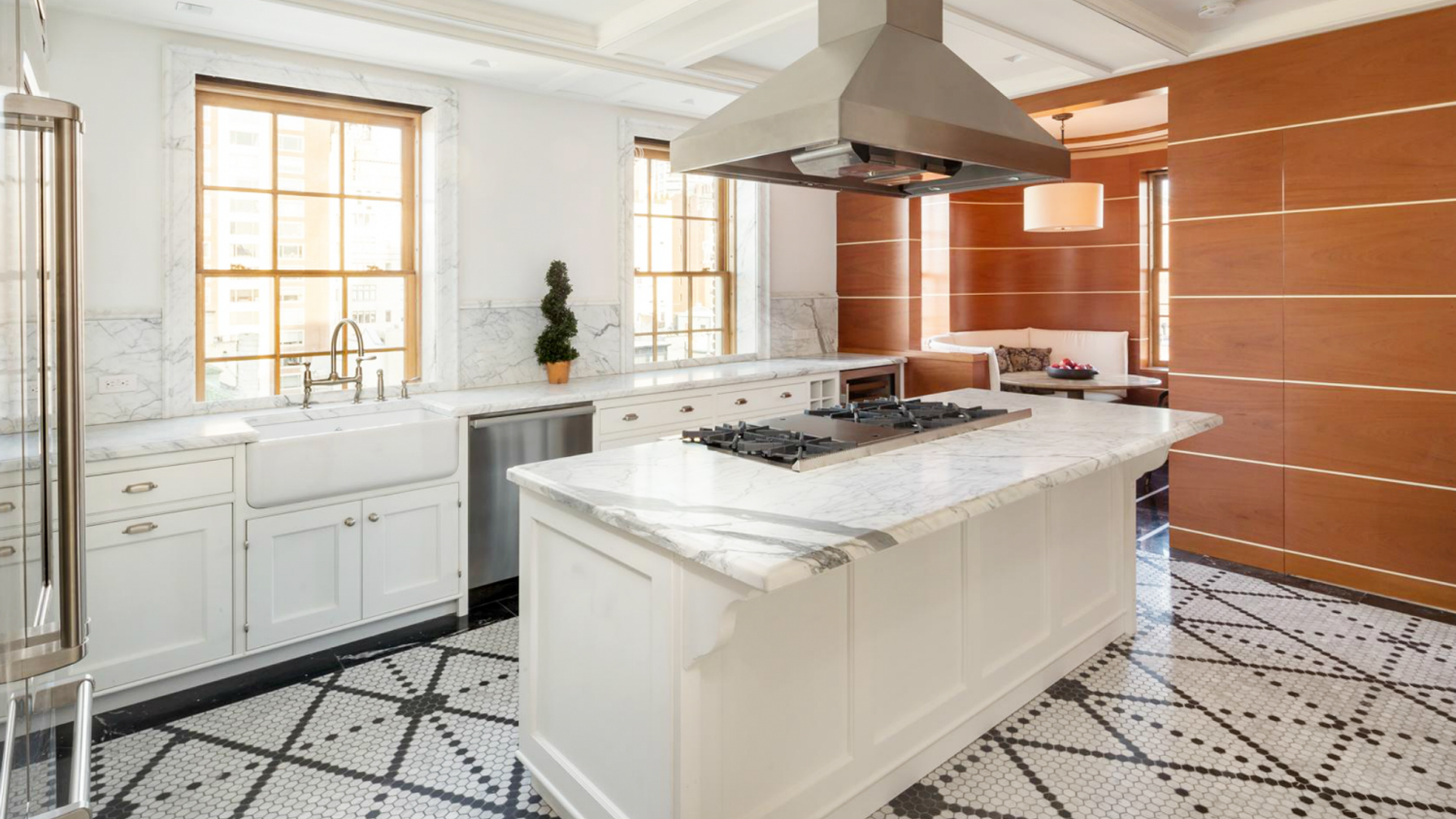 The choice of travertine
In this type of apartment, the choice of high-quality Italian marble is an essential must: the architects' requests in fact mainly involved Carrara marble in the Calacatta selection, glossy finish.
At Pietre di Rapolano we supplied the slabs of Calacatta, which were then worked in the United States, as well as the entrance's decorative rose motif, the mosaics for the kitchen, and the support surfaces of the same medium.
The request for the material was clear: the Calacatta marble had to be beautiful. We began by cutting and suppling the slabs, precisely from the actual blocks chosen by the architect and the client while in Carrara.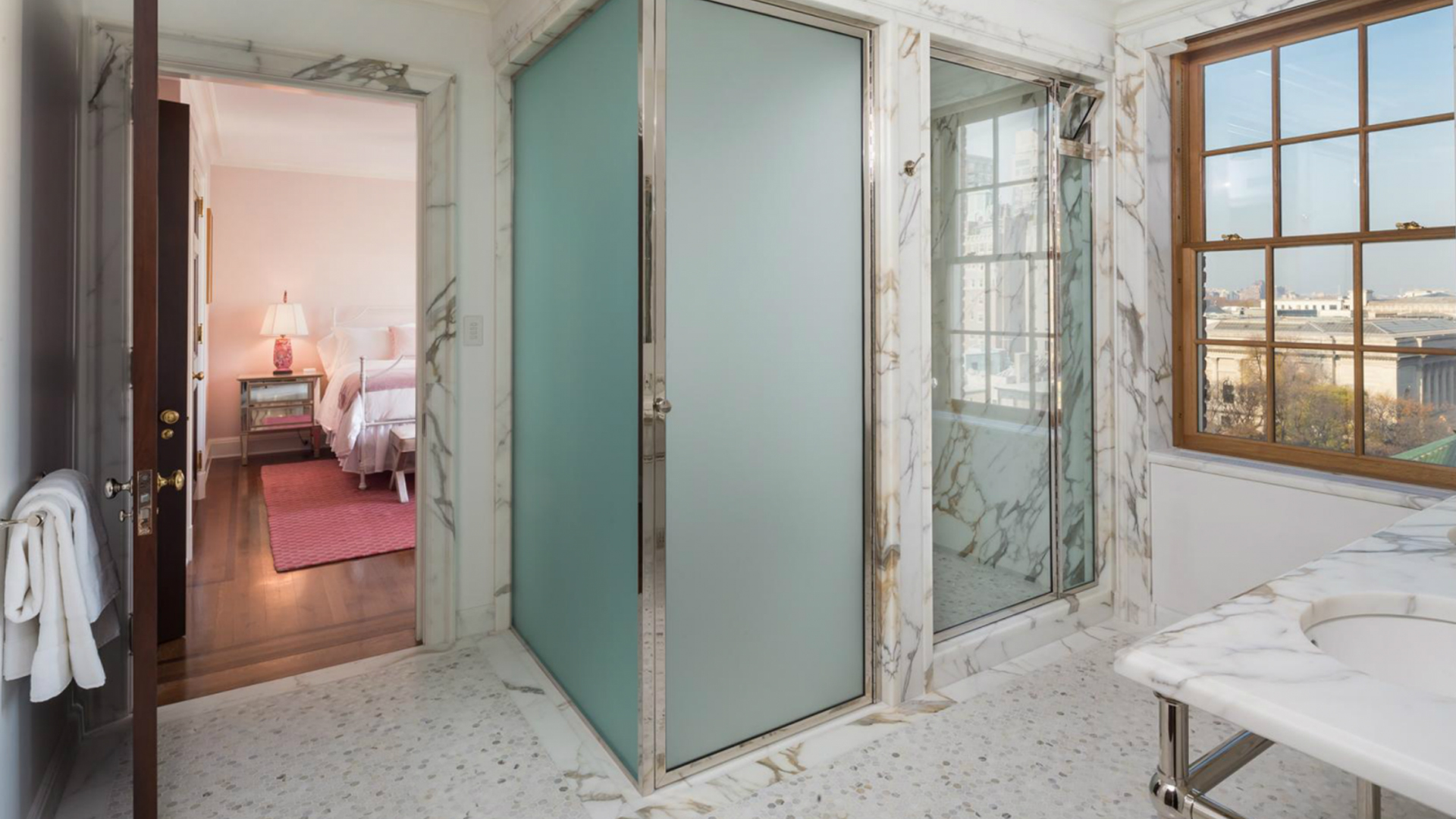 The most interesting part of the work was the realization of the rose motif entrance. As we can see from the drawings and the photos, this project contains a complex geometry based on radiuses of varying sizes that determine the design, in which the various pieces in alternating colors are different from one another, to then compose itself in a final uniqueness.
At this juncture we were asked to supply the various water-jet cut pieces (a cutting system based on a thin jet of water, at very high pressure, whose movements are controlled by a computer): the complexity was not so much in the cut, as it was in the eventual execution of the various segments.
By studying the design's geometry, we identified a form that once repeated in a sequence easily reconstituted the whole of the design (see tables 0 and 2). Each piece was pre-assembled in Italy, gluing the various forms onto a shaped marble slab: the various modules (10 in total) were subsequently easily installed.
Our contribution to the realization of this project: a potentially complex arrangement made easy and fast.
other photos of the project
Contact us for information
or to request a custom estimate