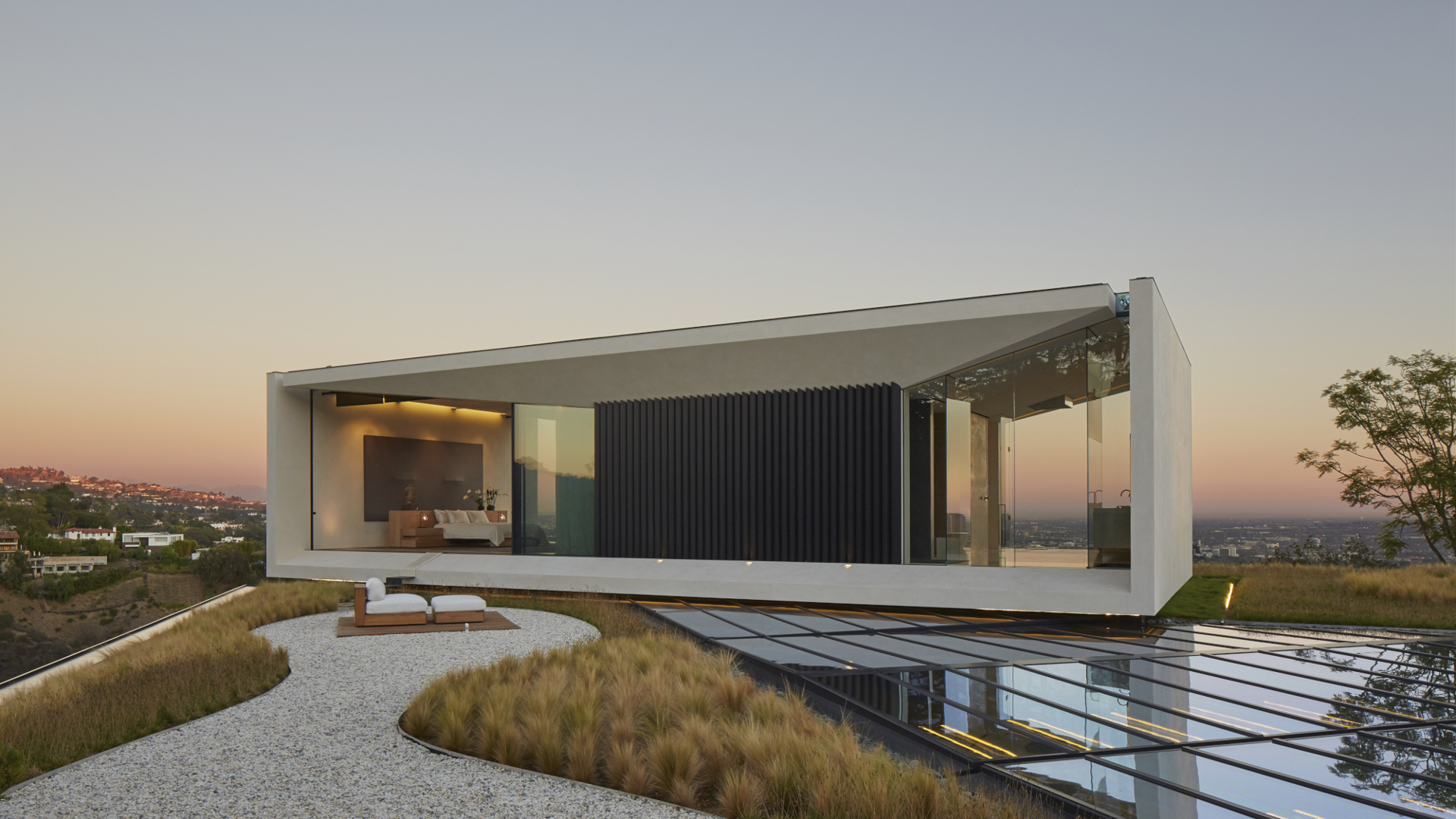 Luxury, spectacle and excellence, overlooking Bel Air
A Villa for Michael Bay
Resting on the hillside around Los Angeles, in Bel Air, well-known film director, Michael Bay, commissioned an incredible house of almost 3,000 square meters.
The original design was conceived by architect Chad Oppenheim of Miami, while the architecture firm Rios Clementi Hale Studios in Los Angeles oversaw its realization. The interiors were entrusted to interior designer Lorraine Letendre, who, with the decorator Lynda Murray, curated the furnishings, details, and finishes, of the various spaces.
What is most striking about this project is the volume attained in the upper area of the home, a proper suite, accentuated by windows that open onto the valley below and the immense metropolis.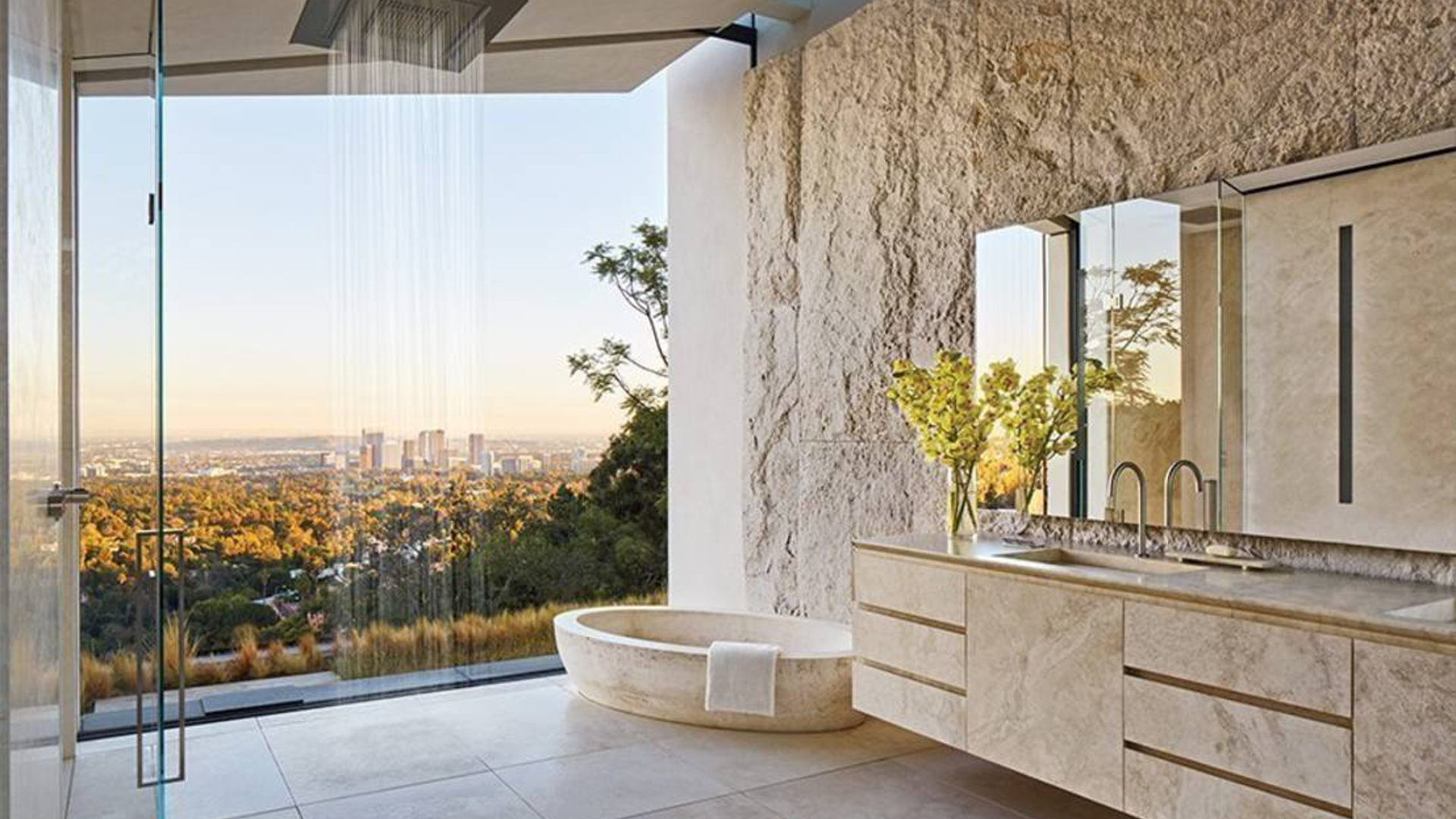 Travertine chosen
The master bath, also in this area, is deliberately spectacular and luxurious and was made entirely of Becagli Chiaro travertine (code PDR006). The stone covers the walls and floors, as well as the shower, the solid tub, and the bathroom furniture. An environment in organic colors reminiscent of mountains, stones in their most inherit finish, were chosen for the walls: the stone peel, rough and rugged, as a demonstration of Nature's slow toil.
The pieces were cut so as to obtain smooth slabs on one side, but rough on the other, and in large format, to meet the needs of the designers, who wanted plates that were wide, clean and expressive.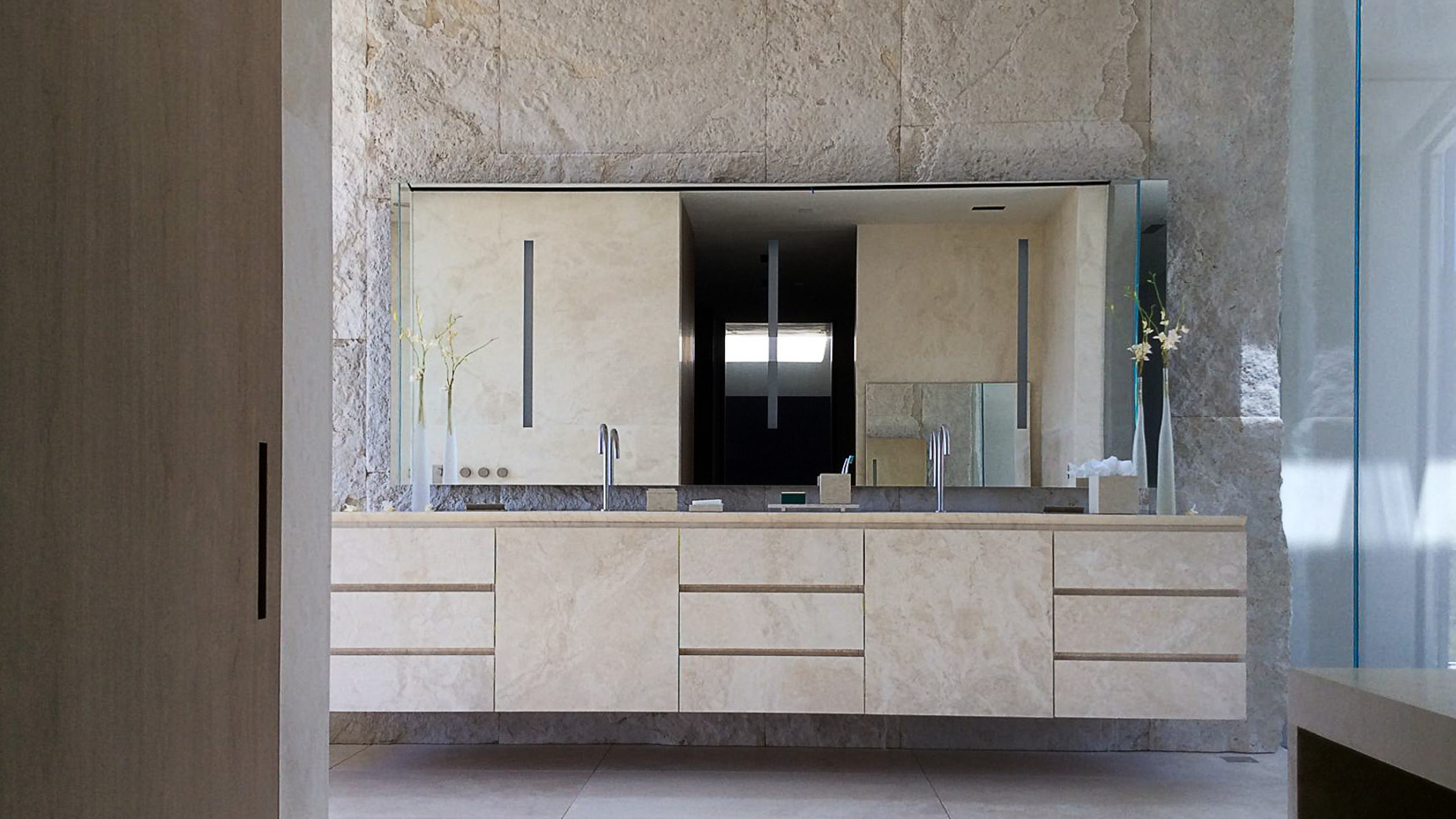 Pietre di Rapolano took care of all the technical drawings required for processing and production, as well as for the solid stone basin, for the cladding panels of the furniture, and for the floors, with large-sized tiles.
The end result is a unique example of excellence, fruits of a collaboration between internationally renowned professionals.
other photos of the project
products used in this project
Contact us for information
or to request a custom estimate