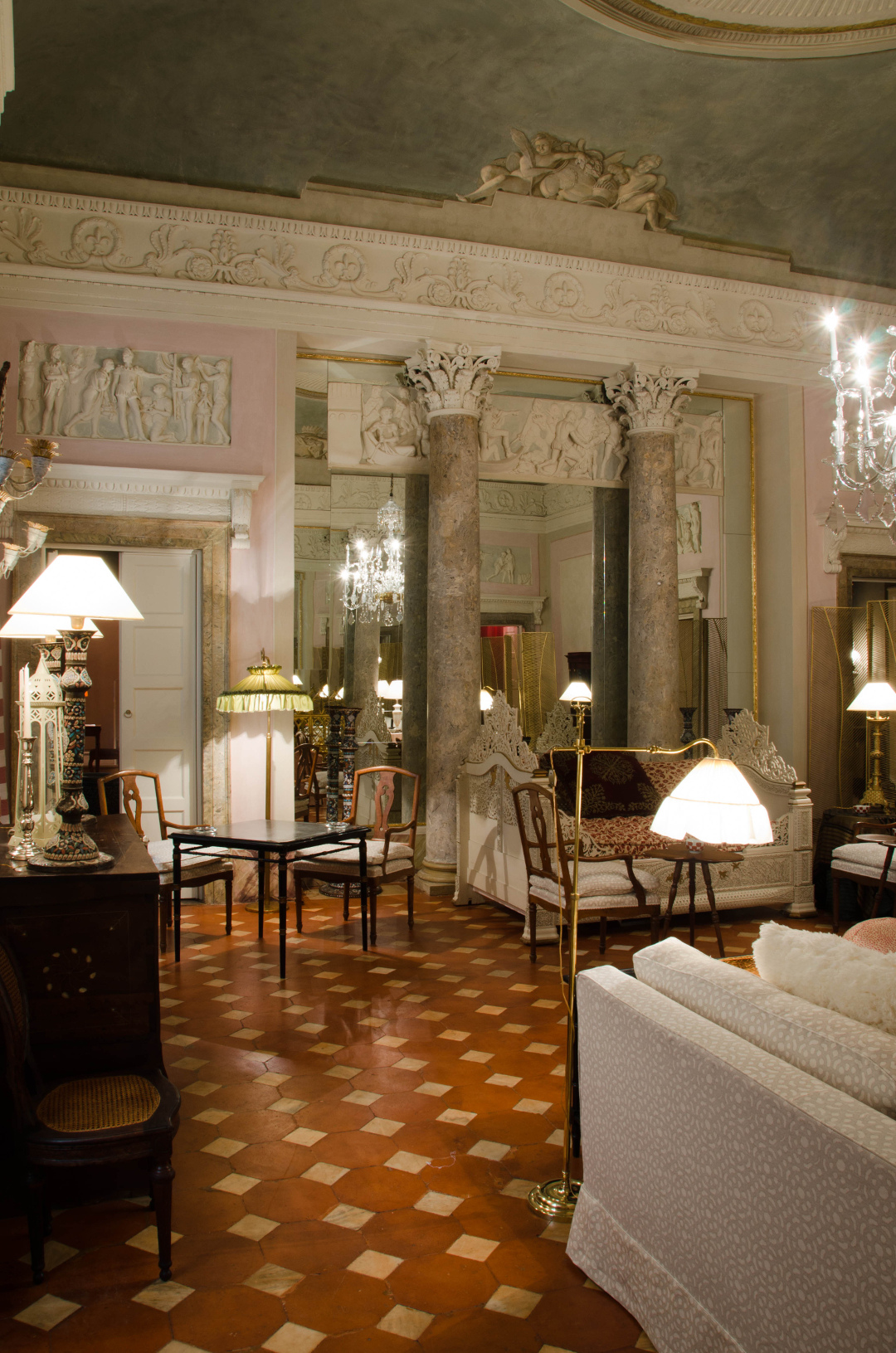 Urban nobility meets modernity
A private residence in the cradle of the Renaissance
In the historic center of Florence, in a prestigious period building just a few meters from Ponte Vecchio, a large residence on the main floor has recently been renovated.
The project is the work of the studio Melucci and Nardini Associati of Florence, who wanted to use travertine as a connecting element that unites the environments with a classic but also heterogeneous taste.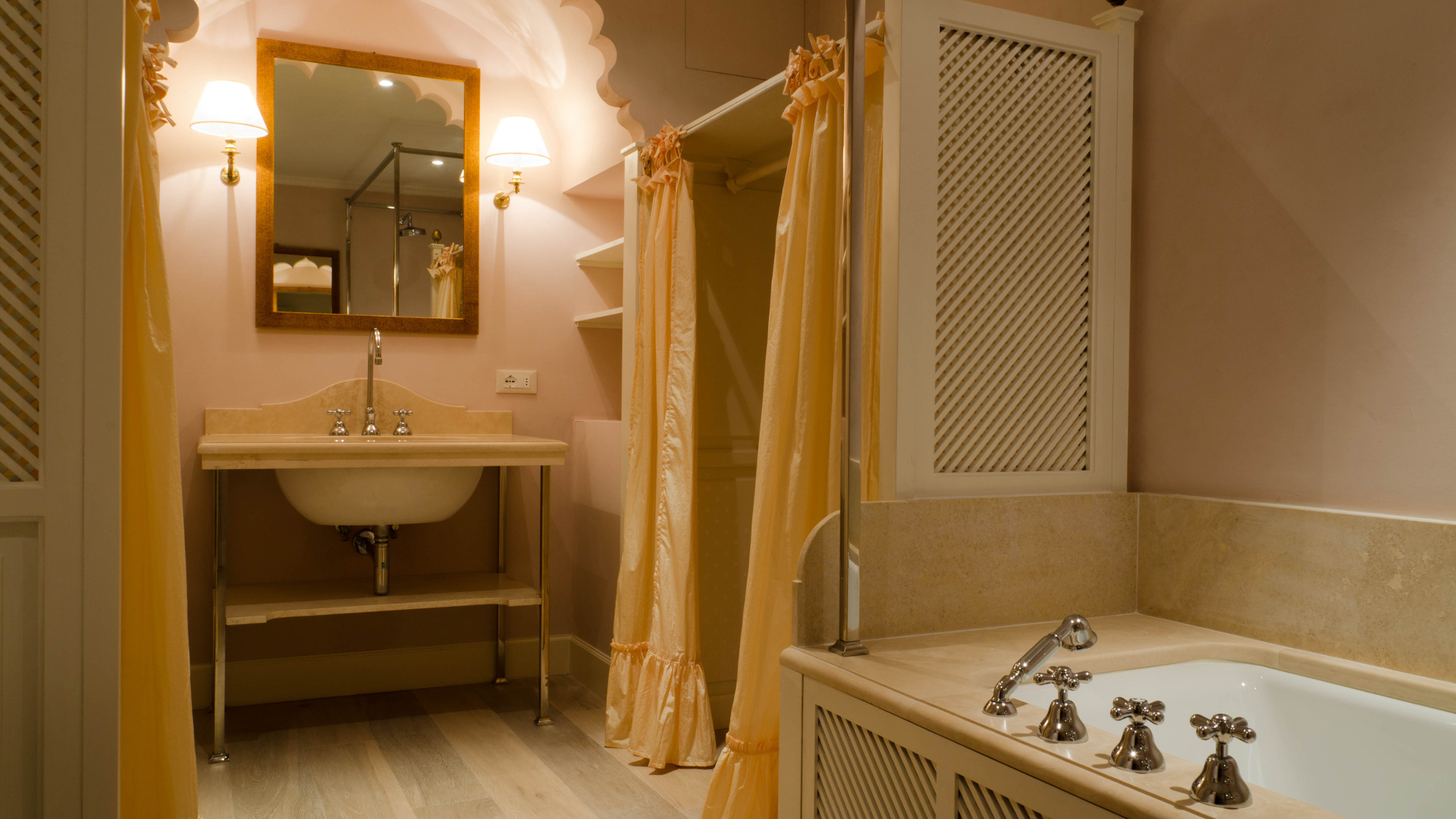 Travertine chosen
Pietre di Rapolano supplied the travertine used in the bathrooms and in the kitchen. Particularly in the three bathrooms the Nebbia travertine (color code PDR036) was used for the floors, the top sink, the top bath, and the shower coverings.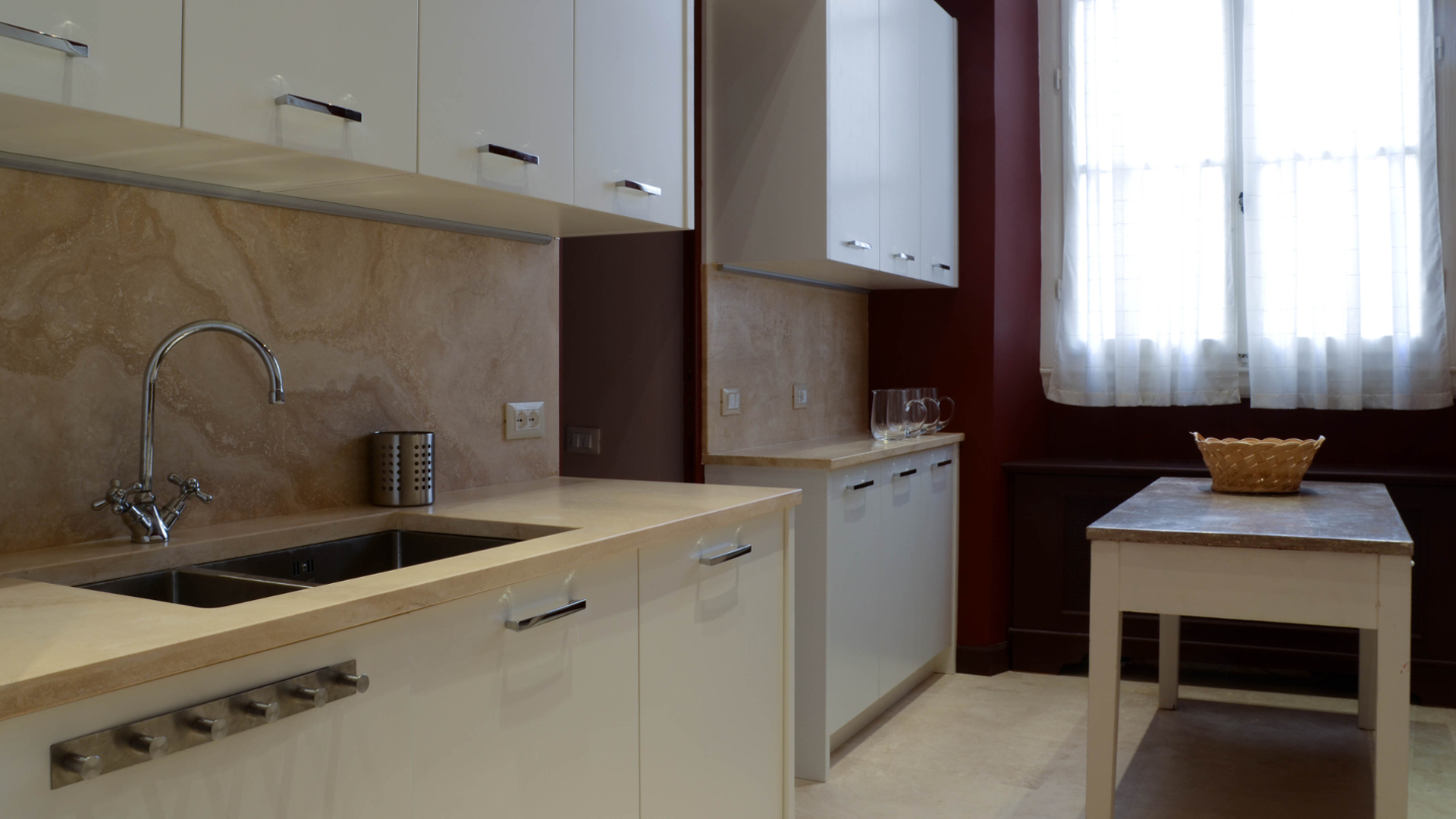 All of the pieces were produced and worked according to the technical drawings provided by the designers to create a tailor-made ambient, where the texture of the stone is the protagonist. The result is classic and precious, welcoming and stylish environments embellished with details such as brass fittings, gilded wood frames and iron furniture.
The same selection of travertine was also used in the large modern style kitchen. The brightness of the travertine in the kitchen, the counters and the floors, marries beautifully with white wood and is enhanced by the natural light coming from the high window.
other photos of the project