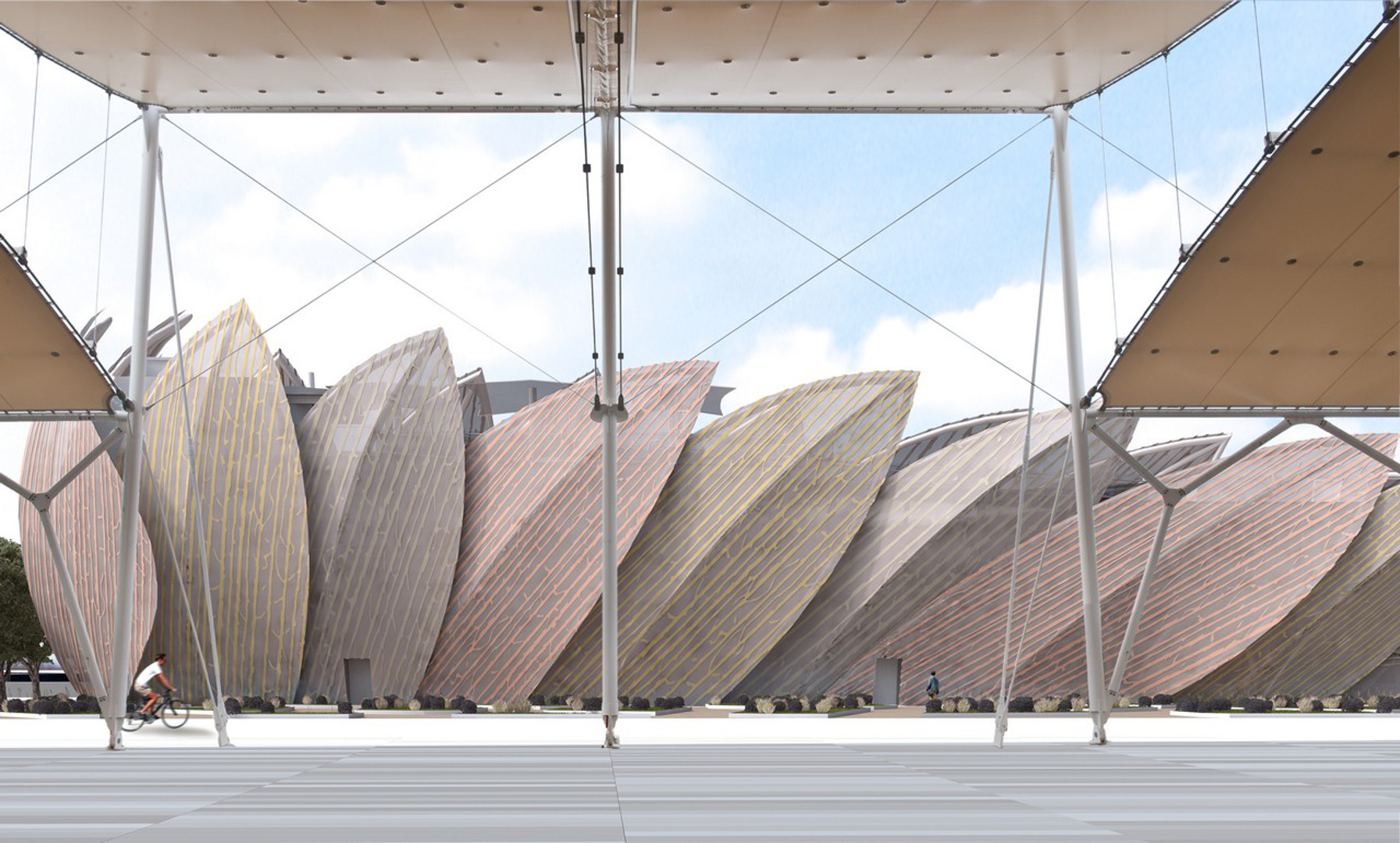 Enhancing biodiversity with architecture of the past
Mexico Pavilion - EXPO 2015
Natural stones have literally constructed the history of Italian architecture thanks to the wide range of colors and finishes available. In particular, travertine is the stone used to create works such as the Trevi Fountain and the Colosseum. A bit of architectural history was also present in the Mexico Pavilion, a project created for the Milan Expo of 2015.
For this globally important enterprise, Pietre di Rapolano worked alongside NUSSLI, the Swiss company responsible for construction coordination, and the local partners who were entrusted with executing the concept.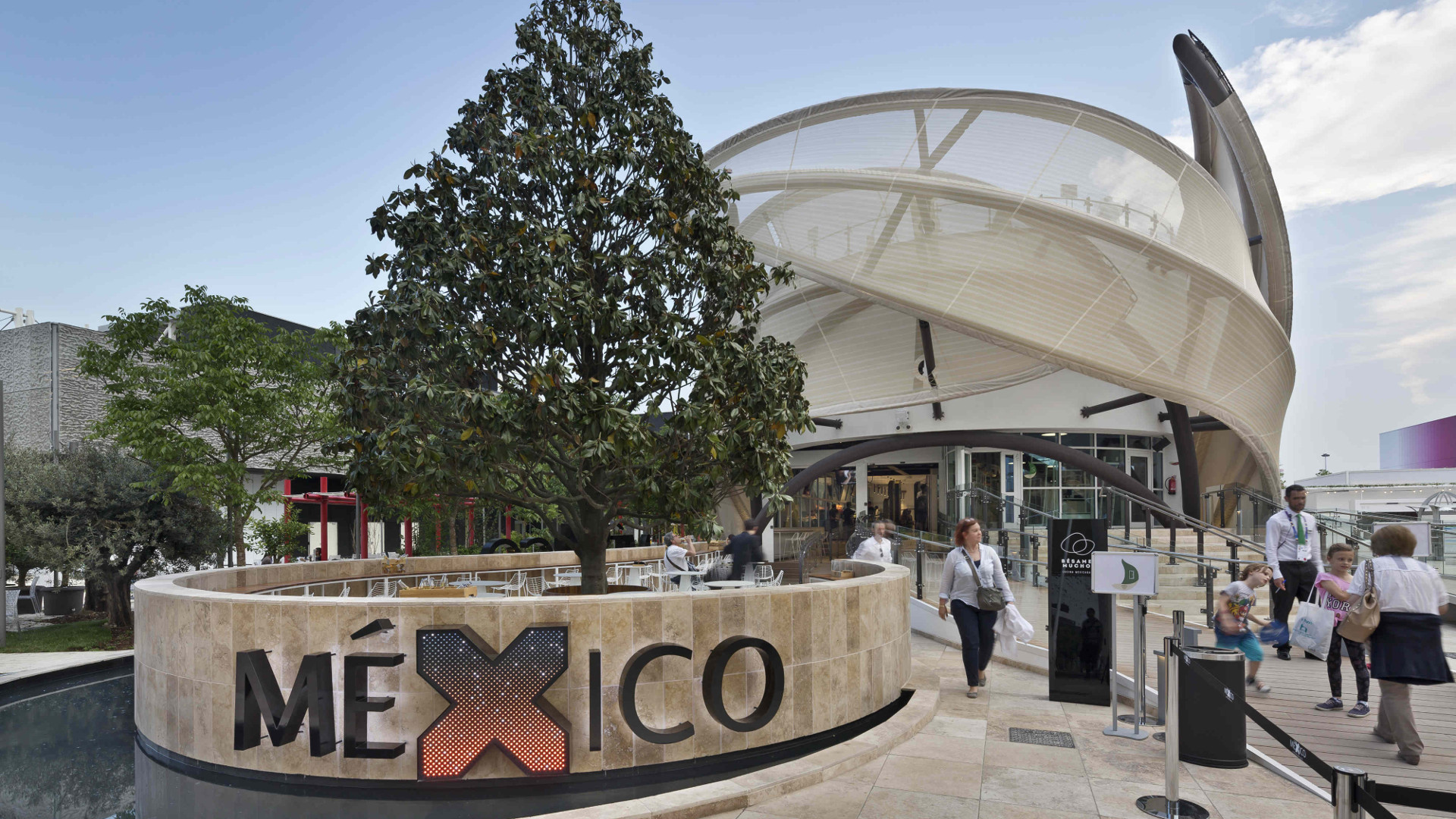 The choice of the travertine
The Mexico Pavilion – designed by the architect Francisco López Guerra – was characterized by an external shape reminiscent of the corn cob, a fruit characterized by its beautiful yellow color, which also represents one of the symbols of Mexican gastronomic culture.
The designers were looking for a natural material for the exteriors that recalled the Italian culture and had a color in shades of yellow: travertine was the answer they were looking for. The color selection of Pietre di Rapolano called Autumn (code PDR029) was the request received at the company, directly from NUSSLI, on the explicit request of the designers.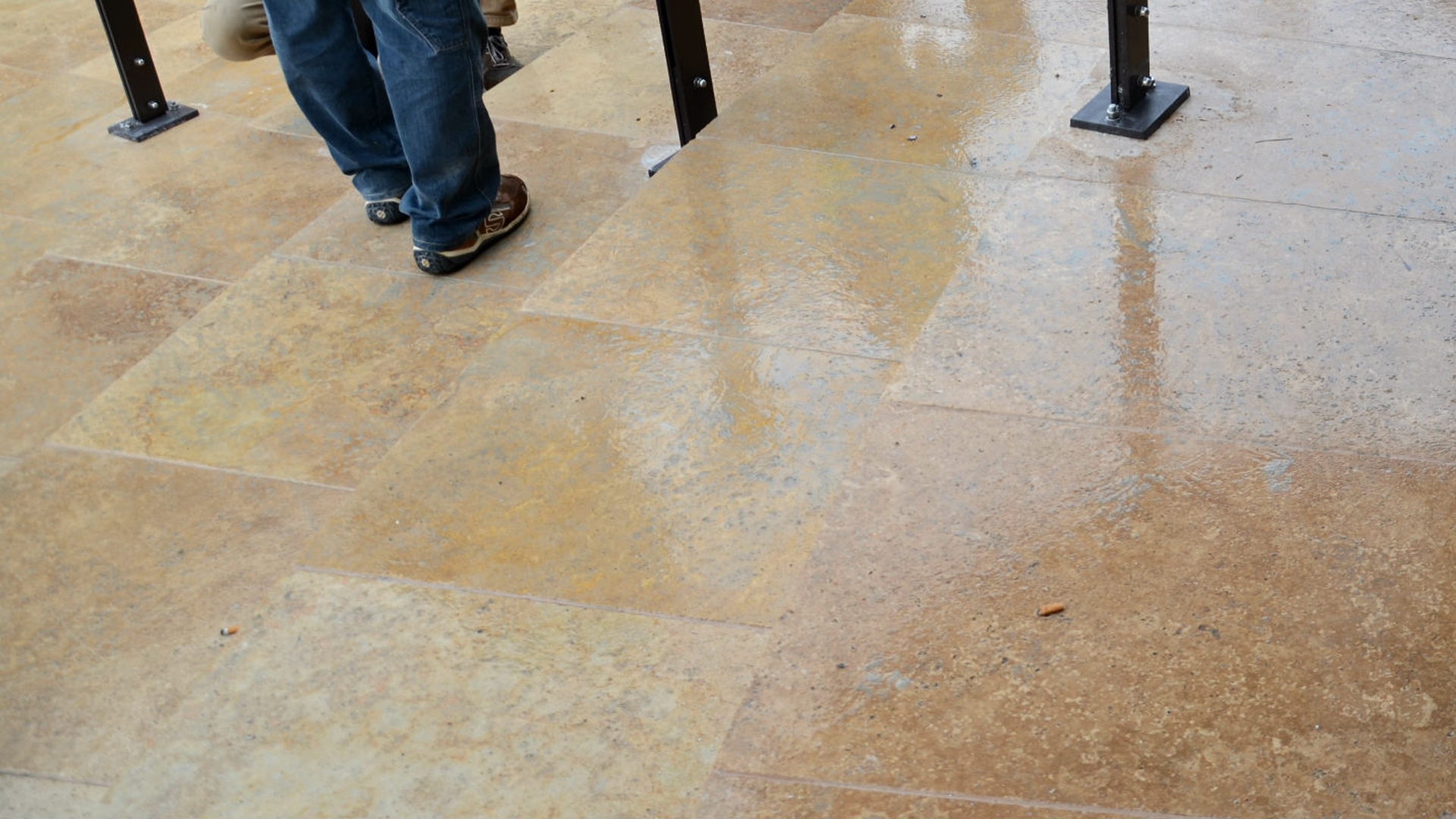 Our travertine was then used for the external areas of the Pavilion (paving, entrance staircase, wall cladding, cornices).
The selection used is Autumn and, like all travertines, it is suitable for outdoor flooring: the chosen finish is Pebble (tumbled, antiqued) with an aged effect. The flooring used is 61 × 61 cm with a thickness of 3 cm: this thickness was necessary because the tiles were not attached to the ground, in accordance with the need to easily dismantle the entire building at the end of the event. For this reason they were simply resting on a bed of sand and the thickness guaranteed sufficient resistance to breakage.
The executive project provided was reviewed by us together with the technicians who oversaw the execution of the work, simplifying a few details that, while not altering the design intent of the architects, made the production of the pieces and the subsequent quick assembly possible within the deadlines required.
other photos of the project
products used in this project
Contact us for information
or to request a custom estimate