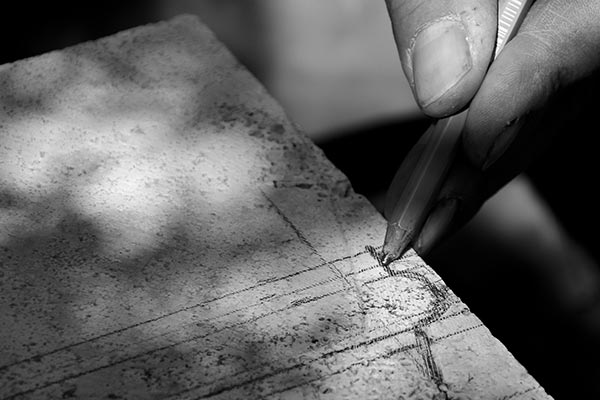 Choose the colour you like, then choose among the many different surface finishes of our floor and wall tiles according to the image and use of the finished floor.
The finish and "touch", the sensation that the material will release when touched: soft, in brushed finishes, more crystalline in honed ones, and bright in glossy finishes.
Travertine has characteristic "holes". The tile finish that respects the typical image of travertine the most is therefore our Rurale, smoothed with open holes. It is, however, possible to work the surface of the floor, filling in the holes, honing, brushing, or tumbling the tile.
To obtain an even more rustic image, you can request travertine tiles with chipped edges, so it is not just the colour that determines the image and final effect of your new house.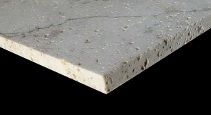 Rurale (only honed)
"Open pore" material finely honed and calibrated.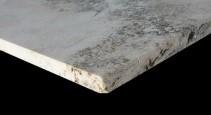 Moderno (Filled and honed)
Filled with suitably coloured material, finely honed and calibrated.
This provides an easily maintained, elegant and modern finish.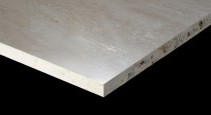 Futura (Honed and filled)
Finely honed material, calibrated, filled with properly coloured material for easily maintained surfaces with a contemporary flavour.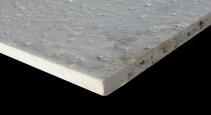 Duomo (Brushed. Can be made in both Moderno and Rurale)
Easily maintained material with a velvety surface that is pleasant to the touch and highlights the true nature of our stone.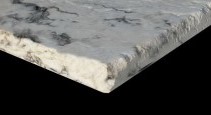 Campagna (Chipped edges)
Rustic material with chipped edges. This creates floors with an antique, lived-in appearance, like in old farmhouses in the Crete Senesi.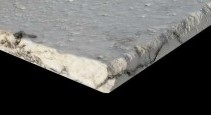 Rustica (Brushed with chipped edges)
Rustic material with chipped edges, but soft to the touch thanks to brushing.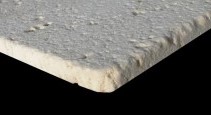 Pebbled (Tumbled)
Material processed mechanically by friction with silica sand, river pebbles and water. This creates surfaces with smoothed and polished ribs.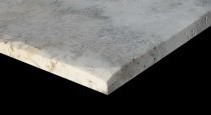 Rinascimento (Hand-polished)
Hand-polished material obtaining a slightly wavy surface that reproduces the wear over time that can be seen in the floors of old Romanesque churches.